Class of 2020 struggles to cope with school shutdown
The Class of 2020 has been among the most affected by the school shutdown. Their milestone year has been thrown a curve ball, to say the least.
Among the many things COVID-19 has impacted this past month, the seniors, members of the Class of 2020, may be near the top of the list. 
The school closure came as an expected shock to most students. The Upper School was supposed to remain open through the week of March 16th, however, due to the increasing number of cases in Florida, Governor Ron Desantis authorized the closure of all public schools in the state of Florida. 
Saint Stephen's and many other independent schools have followed suit. The postponement or cancelation of major events has left the senior class frustrated that they'll possibly miss the annual events every previous class was able to partake in.
Strutting through campus during Senior Walk, playing in their last sports seasons, dancing at their final prom, hearing speakers at Senior Dinner and Baccalaureate, walking the stage at graduation— the list goes on.
Seniors may miss the final high school milestones that only happen once in a lifetime.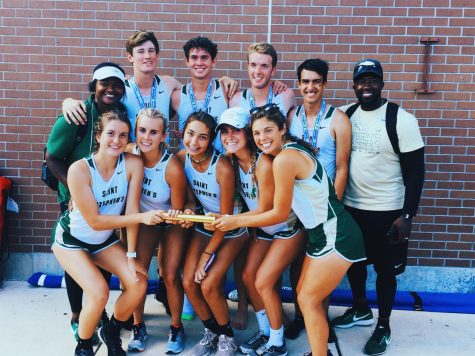 And unlike fall and winter seasons, spring senior-athletes were looking forward to their final season as a Saint Stephen's Falcon, only to find their year cut short, with no senior night to look forward to, no run at districts or regionals.  
Senior Jackson Dillingham said, "So far, the state championship hasn't been canceled, but it is possible at this point that it will be… coming off of last year we knew we were gonna have a chance to win the championship, but now there might not even be one."  
Although the Class of 2020 is particularly upset with the potential closure for the rest of the semester, many remain optimistic about the possibility of returning to school before the start of the summer.
Senior Class President Gus Bayard said, "I know many of my peers have worked hard for years and years to be able to walk at graduation, and I hope that all of us can, but some things are simply out of our control."
Forever Falcons— seniors who have attended Saint Stephen's since pre-school— have also been particularly affected by the sudden shutdown.  
Senior Julian Sedillo shared that," As a fledgling, you look up at seniors, especially if you have older siblings and you think 'wow that's the peak of the school career,' and it's upsetting we possibly won't get to be congratulated like every other class previously."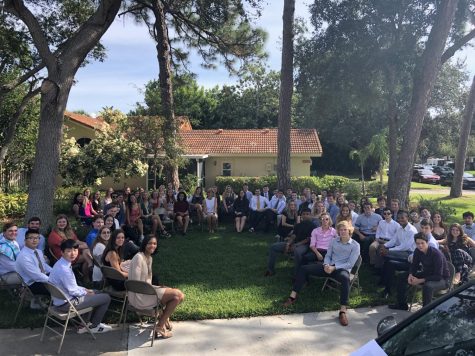 Fortunately for seniors and Forever Falcons, the administration explained that all important end-of-the-year events— like prom and graduation— have been "postponed" until the governor reassesses the closure of schools. That means there's some hope for reinstatement of the milestone gatherings. 
According to Academic Dean Mrs. Conn, "As of right now, we plan on returning to school April 16, but of course, that is all dependent upon what our governor mandates. Right now, all events are being postponed and we are waiting." 
The Coronavirus has taken a toll on almost every community worldwide. It has made its way through Asia, around Europe, and it's spread like wildfire across the United States at a dangerous speed during the month of March. 
As Saint Stephen's follows all the necessary precautions needed to keep its students safe, the senior class is in our hearts. 
So, if you see a senior, don't hug them but let them know you're thinking of them.
Leave a Comment