This is what remote learning looks like
Change isn't easy. Recently, schools all over the world shut down campuses. As a result, they've reverted to using remote learning. The process has been difficult– but what does remote learning really look like? What are the benefits and drawbacks?
By now, your school has probably reverted to remote or "distance" learning due to the Coronavirus pandemic. For most students, including us at Saint Stephen's, this concept of working away from school is very new and it's been a big adjustment for students and teachers alike.
So, just how is this remote learning happening? 
Since we can no longer meet in person, Saint Stephen's, like many other schools, is using an online program called Zoom. Zoom is a remote communication and conferencing program that many businesses, and now many schools, use for collaborative meetings.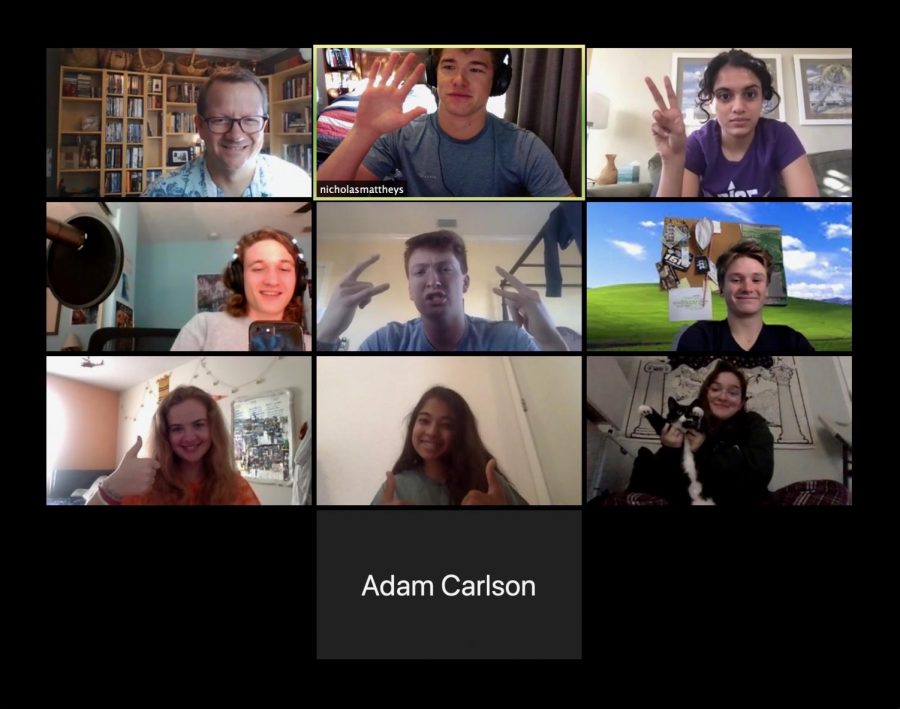 Zoom has a lot of useful features: It allows up to 100 participants in meetings; it permits teachers to "share" their computer screens with material; it has a chat function through which one can send private messages or group messages; and it boasts a function for recording the lesson so those can't be "present" can look in later. Thus far, Zoom's proven to be an effective system for collaborative discussions, classwork, or projects.
Other than Zoom, teachers at SSES are keeping students informed and delivering material by posting and actively updating online assignments, which students have to submit by a given time/date. 
Some have found the transition to remote learning to be easier than others.

Loading ...
Sophomore Isabel Sevilla said, "What I have found to be very helpful in the shift to online schooling is that teachers are constantly checking and responding to student's messages and emails regarding any questions they may have." 
Faculty seems to have been extremely on top of things and they're effort has been a huge factor of what has made this change a lot easier and smoother than it could've been. 
Sevilla said, "Being away from school has allowed me to get much more sleep, which has really improved my overall mood and made me more enthusiastic and excited about learning."
Though many agree with Isabel that online school has brought mostly benefits, there are others, like sophomore Caroline Day, who take a slightly more negative stance on the shift to the virtual learning world. 
Day said she misses "seeing my friends every day and just socializing in general." She added something which many students may find as one of their biggest issues with being away from school. "Learning is overall a lot easier to do at school since your teachers and everything else is right there in person rather than on a screen." 
To get a teacher's perspective on the topic, Department Chair and history teacher Mr. Whelan said that the "on-line education has worked more smoothly than I expected." 
He added that Zoom has been a very useful resource as he has "been able to do many of the things that we normally would do at Saint Stephen's: have discussions, run breakout groups, and show images and documents."
Mr. Whelan, along with all other faculty members, understands that students' at-home environments may not be the most fitting for learning.
Whelan acknowledged that individuals may have "drama or high tension. Not everyone has equal access to wifi and technology. Also many have younger siblings to take care of or who may get in the way."   
Mr. Whelan's biggest tip was to keep a healthy and balanced schedule and set aside a place free of any distractions; one that is professional and resembles a school/work setting.
"I have also set up a dedicated workspace in my house and have worn a tie every day so far–not necessarily to convey a professional image but rather to get myself in the mindset that I am serious about the work that I am doing. I suggest that students do the same. Get out of bed, get dressed, and get ready to physically put yourself in the posture of learning."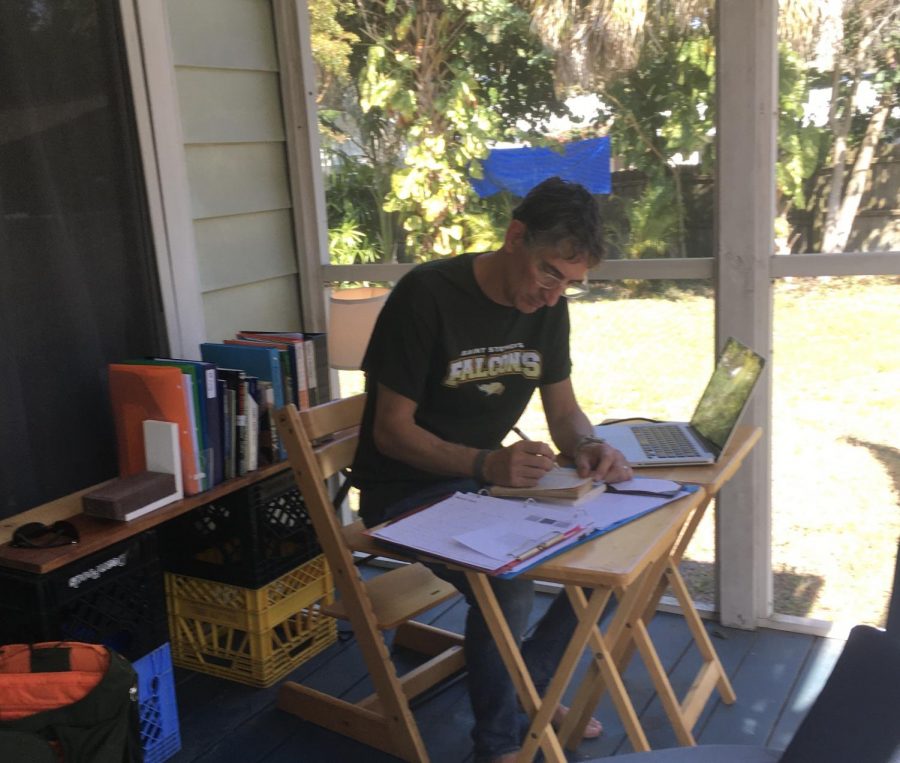 Even though online learning may not be the ideal situation for everyone, it is the best we can do for the time being. 
If you are finding yourself struggling with assignments or adjusting to the new learning format, don't be shy to reach out to a teacher. Everyone has different learning styles. 
Some people may like being at home because they feel more comfortable, while on the other hand, some might need a school environment to stay focused and motivated. Whatever the case may be, it is important to communicate with your teachers to set yourself up for success. 
See you around, remotely.
3
Leave a Comment
About the Contributor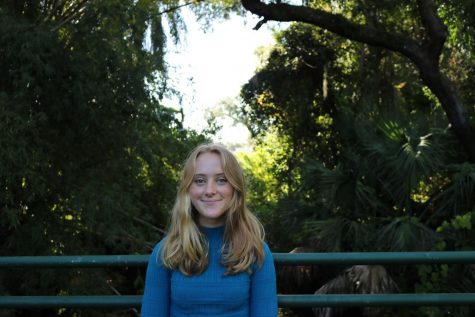 Sanna Lexhed, Associate Editor
Sanna is a senior at Saint Stephen's and is returning to the Gauntlet for her third year. She is serving as an Associate Editor this year. She enjoys listening...