Alumni Spotlight: Jeremy Jackman
The class of '14 alum is once again making an impact on campus.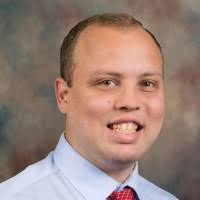 A former Saint Stephen's student is back on campus, but this time as a new staff member. This former Falcon is none other than Jeremy Jackman, who has stepped up as the head of the Alumni Council in addition to joining the varsity boys soccer as an assistant coach.  
Jeremy was born and raised here in Bradenton, Florida. He attended Saint Stephen's from 1st through 12th grade, graduating with the class of 2014. After his high school experience, he attended Stetson University to get his bachelor's degree in business management. He moved to Texas for graduate school to study at Southern Methodist University, where he later earned his master's degree. Jeremy is currently in his second year of earning his Ph.D. in an educational leadership program at The University of South Florida. 
Jeremy is also the founder and the president of his own company, the Gulf Coast Institute for Success. Jackman's company focuses on guiding students through college admissions and also coaching and tutoring high school students in various subjects. The core subject he tutors students in is mathematics; additionally, as a "coach," he looks to help students with their time management and academic skills. All of his meetings with the students are one-on-one in order to "figure out what the right fit for them is academically, socially, and professionally," says Jackman. 
When The Gauntlet spoke with Jeremy, he talked about his past here in Saint Stephen's. When asked what his favorite memory was in high school, Jackman said "I've always enjoyed going to chapel every week." He added that he "enjoyed cookie break; it's just a nice way to get the energy going throughout the school day."  
As Jeremy reflected on his studies here in the upper school, he mentioned that his favorite teacher was Mr. Revard because he had taken Latin in his class all four years of high school and Revard left a positive impact on Jeremy. 
The tip that Jeremy has for current Falcons going through high school is that "it's important to give all your effort forward, especially for student-athletes. The performance you have in the classroom also affects your performance in the field." 
He also added, to take advantage of all the resources students have here on campus because it's a really supportive community.
1