Everything you need to know about Winter Formal
Need to know what to wear? Need to know when to arrive? What to do before? You've come to the right place.
For the past four years, the Winter Formal Dance has been an event that occurs sporadically, every other year or so, between January and February. 
Switching from the "Winter Informal" of two years ago back to "Winter Formal," the Student Council made the announcement that the formal event will take place this year on Saturday, January 25th, at the Bradenton Performing Arts Center, from 7 p.m. to 9 p.m. 
The dance will be "Sadie Hawkins" style, in which girls ask boys rather than the traditional style of guys asking gals. Upper school students have come to expect a level of uncertainty regarding the presence of the once-regular Winter Formal.  But this year, it's back, and with a vengeance.  
Plus, StuCo has taken into consideration complaints from this year's Homecoming Dance Entry will be $20.  And… the dance is only 2 hours long.  
Here are some key tips for taking advantage of this year's Winter Formal.
Spend the afternoon with friends.

Alyssa Nucci
Seniors Alyssa Nucci, Jordan Stacy, Alana Brader, and Hannah McCurry show off their dresses as an example of what to wear to the upcoming event.

For most girls, getting together with friends is the best way to add anticipation to the dance as a whole. Go get your nails done to match your dress and pick up some coffee to boost your energy for the rest of the night.
Picking your outfit

When picking your dress, the most popular attire would be a dress similar to the one you'd wear to Homecoming. Avoid long, fancy dresses and casual sundresses, and lean toward a short, formal party dress that is comfortable for dancing the night away.

For most guys, a button-down and a tie are

ideal for this kind of event, but if you choose to avoid the neck gear, just bring a jacket to 'jazz' up your look.
Take some photos with your friends

Taking photos helps you remember the event years after it happened. Don't forget to snap some.
Grab something to eat with your friends or your date

Before the dance, dinner is a must. Some favorite spots near the Bradenton Performing Arts Center are Pier 22 and Riverside Bar and Grill if you want to eat out by the water and take some amazing photos.  Caddy's Waterfront Restaurant has some awesome views, too.
Arrive at the dance at a reasonable time.

When arriving at the dance make sure you make it on time. Since the dance was cut short to only two hours, having the extra time with your friends will be key.
So, get excited.  Get a date.  Or just go with friends.  Either way, Winter Formal is sure to be a good time.
1
Leave a Comment
About the Contributor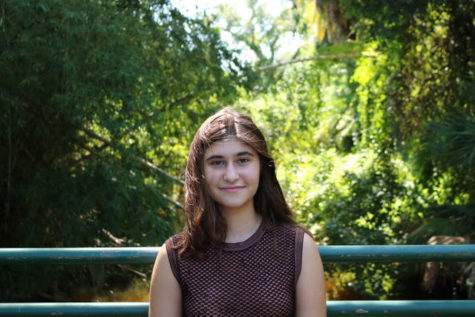 Evanthia Stirou, Creative Director
Evanthia is a third-year Creative Director on The Gauntlet. She is a senior here at Saint Stephen's and likes drawing, playing Genshin Impact, and hanging...