Community service made fun; Very Special Arts Day in the middle school
Hang on for a minute...we're trying to find some more stories you might like.
On Friday, April 13th, all the middle school students and teachers participated in a mass community service project called Very Special Arts Day, which the Middle School has done annually for many years.
The event began in the morning, when a group of about 120 kids arrived from Ballard Elementary School, and ended at 11:00. Each middle school student was paired with one or two kids from Ballard and were tasked with supervising and helping them as they explored the mini-festival.
The area was full of activities for the kids to do. They could get their face painted or read a book in the Middle School Commons, or they could go right outside the building to make crafts such as bubble wands, popsicle holders, and paper spinners. The kids could also grab a snack at a table laid out with drinks and cookies when they got hungry or play with a parachute and run around in the field.
Many teachers also played an important role in the event. Mrs. Ackerman helped teach the kids how to make paper spinners; Mrs. Pommer read to the kids in the commons; and Mrs. DeZiel supervised and participated in the face painting.
Very Special Arts Day was a great opportunity for the middle school students to interact with younger kids in a positive way and for the kids from Ballard to have some time to let loose. For Mr. Erby, since this is his first year at Saint Stephen's, this was a new experience.
He had a very positive view of the event, saying, "I think it's a great opportunity to interact with smaller kids and gives everyone a chance to relax."
The event also has a positive influence on the students who participate. Many upper school students who came through the middle school fondly remember their experience at Very Special Arts Day.
Sophomore Alyssa Nucci still remembers the event, saying "I liked it because I got to get my face painted and showed children the secret beauties of art."
Very Special Arts Day is a wonderful annual tradition in the Middle school that allows the falcons to unwind for a day while gaining a valuable experience that they are sure to remember.

About the Writer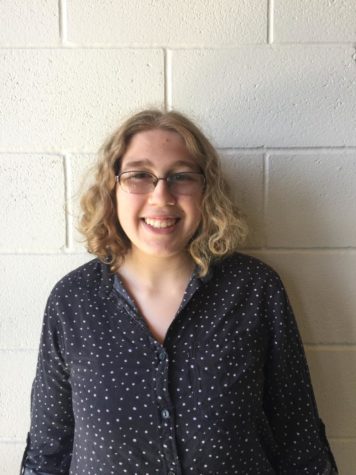 Kassandra Haakman, Co-Editor in Chief
Sophomore Kassandra Haakman is in her second year working on the Gauntlet. As Co-Editor in Chief, she hopes to write about a wide range of topics that...