Valentine's Day is Wednesday… Here's how to make the most of it
Hang on for a minute...we're trying to find some more stories you might like.
It's that time of the year here at Saint Stephen's Episcopal School.  Wait for it… It's Valentine's Day, the time for love.
With the big V-Day coming up next Wednesday, students are starting to plan that special something for a special someone. For those who have a significant other or even just a friend they love being with, it's the time of year to share your affection.
Many people wonder what to do on this special day. Some enjoy a night out, while others prefer staying in for a simple, home-cooked dinner.
Other ideas might be a stroll around Robinson Preserve at sunset, or or a walk down on Coquina Beach, or a casual dinner at Stone Bowl.
Here at Saint Stephen's, Student Council is selling candy grams, carnations, poems, and songs (which are performed for the recipient during classes by StuCo members on V-Day).
These are HILARIOUS, as they occur during classes on Wednesday.  You must buy your grams during lunch before Friday.
Candy Grams and carnations are $1 each.  These make for a nice surprise.
Or, you can take it to the next level.  Send your friends a four-line poem or song that will be performed aloud during classes by StuCo members for just $2-3 each.
Since Valentine's Day is just around the corner, Student Council has temporarily announced Friday as the last day to purchase any gift.
To color things up, students are allowed to wear any shade of either pink or red to spread the spirit on this special day.
Last year, some students even showed up in all pink, from head to toe. This year, I wouldn't be surprised if Oliver "Ollie" Leclezio ('19) or Robert Smith ('18) showed up in pink onesies.  February 14th, or  the "dia de amor," will be a colorful and exciting for students at Saint Stephen's.
Get your spirit on, and your red and pink shirts.

About the Writer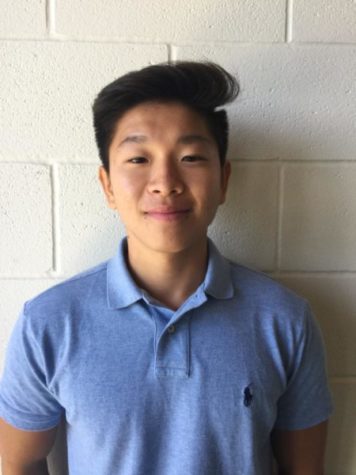 Samson Yang, Columnist
Samson is a senior at Saint Stephen's Episcopal School. He retired from the Journalism team a couple years ago, but now he is back to write some more!...