Seniors grinding into their last year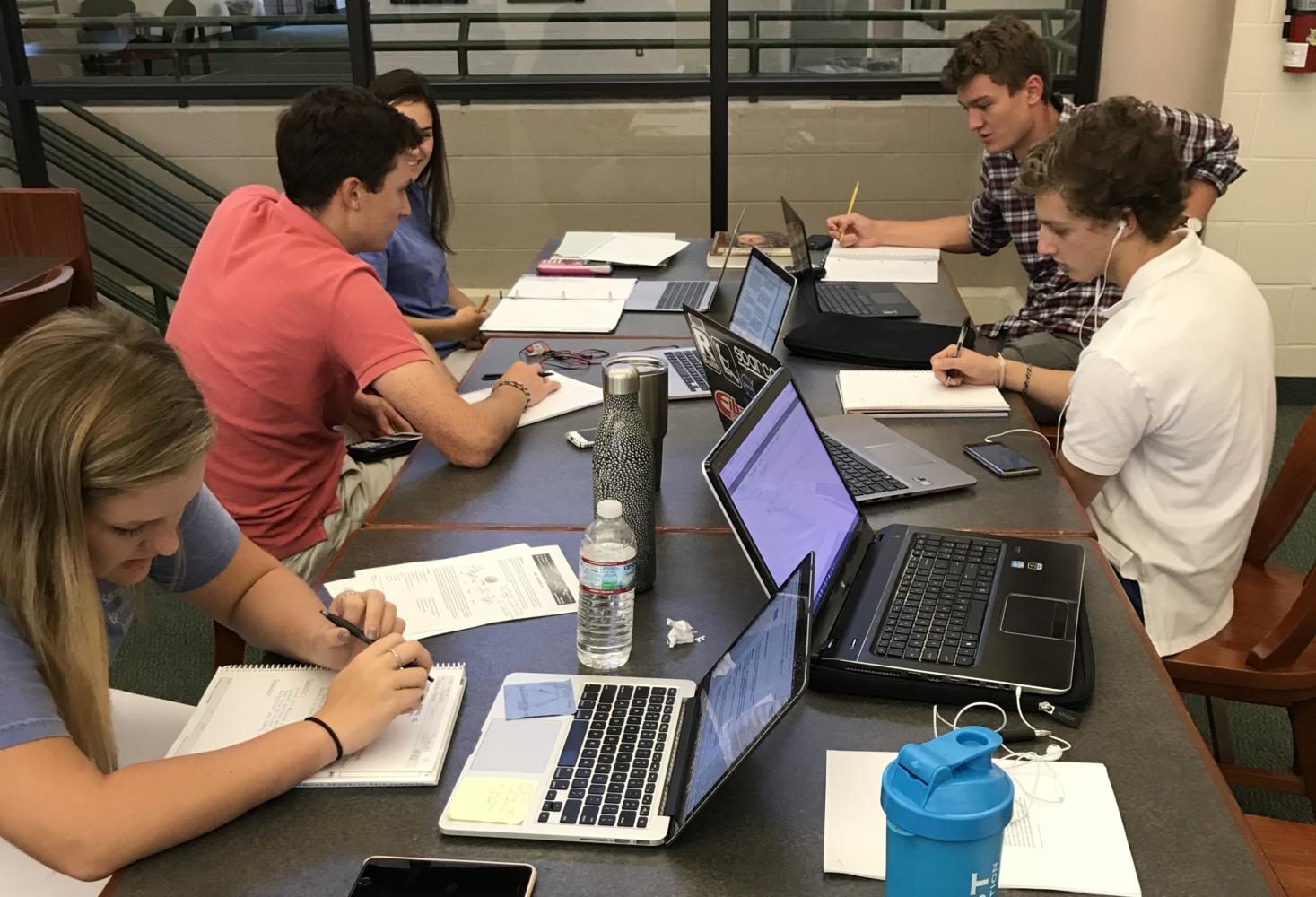 Hang on for a minute...we're trying to find some more stories you might like.
As a bunch of rising juniors prepare for what people assume is the "hardest year of high school," rising seniors are faced with the reality of the Senior Grind. In this photo, Eliska Potockova, Ben Whorf, Hannah Arendt, Luke Valadie, and Robert Smith are trying to finish their homework during 7th period study hall. What juniors and other underclassman underestimate is the fact that the combination of college applications and school work is way more challenging than the work loads given in previous grades. Sure, Junior year might be important to students and their college admissions, but Senior year is taking many seniors by surprise as they have to cram in their college applications along with having consistent grades.