Former Saint Stephen's Middle School Soccer Coach, Paul Hayward, will be honored at the Anna Maria Community Centre this weekend with the second Smiledeep soccer tournament that will raise funds for the Community Center Soccer Program. Sadly, Mr. Hayward, affectionately known as Ace, passed away on February 26, 2015 from cancer. He is remembered by many for his positive approach to life and contributions to soccer.
The first Smiledeep Soccer tournament was held on May 17, 2014 as a fundraiser to benefit Haywood. Nineteen teams of children and adults turned up to support Hayward. As Monica Simpson reports in the Anna Maria Island Sun, Haywood was humbled by the experience saying "I can't believe this is for me."
Saint Stephen's was lucky to have him coach their Middle School soccer players for five years. He coached alongside our very own Mr. Hoonhout, a former Cardinal Mooney soccer player, and prepared our middle school soccer players for the varsity level. In 2014, Hayward, whilst battling cancer, with the help of Coach Hoonhout, led the middle school team to one of the most successful soccer seasons ever. They ended up with 10 wins, 3 draws and 0 losses.
"He brought a wealth of coaching knowledge," Hoonhout said.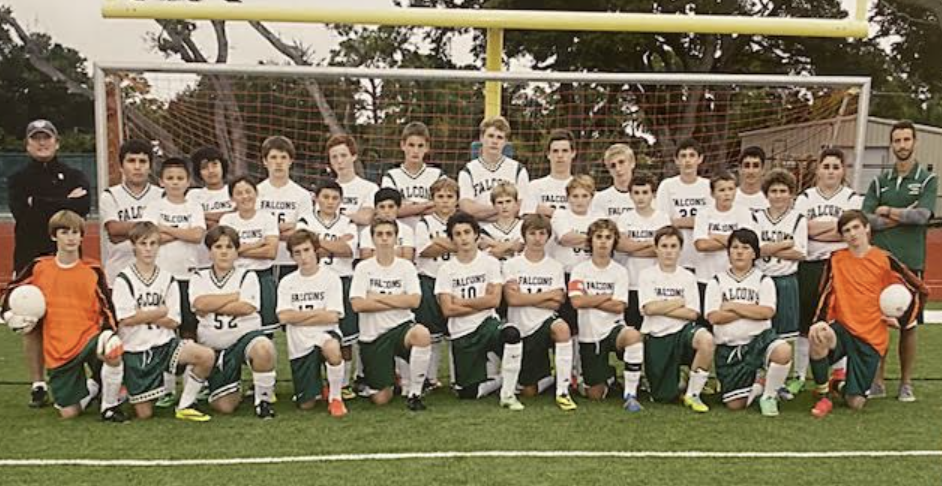 Hayward played for Bethany College under the guidance of Dr. John Cunningham, an incredibly successful National Collegiate Athletic Association (NCAA) coach. He was inducted into the Bethany College Hall of Fame in 1994-1995 for his contributions to soccer. As a soccer coach, Hayward was fortunate to be mentored by Graham Ramsay, the executive director of the Soccer School, which helped him in his coaching career, coaching at the NCAA level for nine seasons. 
When he moved to Florida, he brought his talents to the Anna Maria Community Center where he played pick-up soccer games and held soccer academy camps for kids. Hayward's key coaching philosophy was making kids feel important. He told Scott Dell of the AMI Sun newspaper in August 2011 that, "once they feel important in anything, they grow up and feel confident. Confidence builds a unique passion and then passion thrives!" 
"He emanated a positive energy and that was his belief about life. He was well known in his community, he started tournaments and he even started his own clothing brand called 11 Man Gang. "
Saint Stephen's will be represented by some of our varsity players at the tournament. The 4×4 tournament is open to kids ages 8-17, and adults aged 18-84. Teams of players 4-8 will play at least three games, starting with group play and elimination. Prizes will be up for grabs, and the second Smiledeep tournament trophy will be awarded. You must register in advance with the Anna Maria Community Center. 
4