The journey of Reverend Rich Clark
How did Reverend Rich end up at Saint Stephen's? How did he even end up a priest in the first place? Gauntlet editor-in-chief Sully Maley sat down with our school's chaplain to hear his story.
I'd never been inside of our school chaplain's office before last May when I got the chance to sit down and hear some of his stories from his journey to priesthood. Even if you've never met Reverend Rich Clark, known by Falcons as "Rev Rich," a simple visit to that room (which is always open to anyone) will show you how dedicated he is to Saint Stephen's and its students. 
The wall above his desk is papered with cards, pictures, and trinkets given to him by his students, along with photos of his wife and daughter.
Rev. Rich sits at a desk cluttered with papers and books, ranging from textbooks to novels to bibles. He's sporting a full clerical uniform and collar, but his long green SSES socks are visible, sticking out of his dress shoes. 
Leaning back in his chair, he clutches a worn copy of a dictionary of theological terms, bookmarking a page with his index finger. The rest of the room is replete with religious books and symbols, along with other mementos.
But the first impression taken from this room isn't quite accurate. Yes, Reverend Clark is extremely dedicated to his role in SSES' religious services and the interactions he has with students, but he didn't always aim to work as a chaplain. In fact, his initial career path didn't involve the church at all.
"I was in business and finance, I was more interested in just working, and growing up; the thought never really entered my mind."
Rev. Rich grew up in Shreveport, Louisiana, and attended an Episcopal middle school and a Catholic high school. Even though religion was influential early in his life, business was on his mind early.
"I used to mow lawns. My dad co-signed for a LawnBoy and an edger, and I paid it off in about half of a summer, and that's all cash income. I did that all the way through high school."
"So you were always a bit of an entrepreneur?" I asked him.
He laughed. "Kind of, yeah."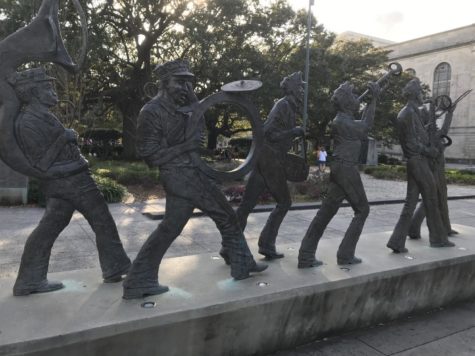 After graduating high school, Clark continued his studies at Louisiana State University, earning a bachelor's in Political Sciences. He spent the next few years trying his hand at various endeavors before enrolling in business school.
"I went to law school for a semester and didn't like it. It just wasn't for me. And I prayed about that, you know, 'God, I don't know if I want to do this,' and some friends who were further ahead of me in law school advised me to quit if I didn't like it so that I wouldn't be stuck on this path."
"In the meantime, I got a job as a stockbroker in Colorado. That was my first real job. I was 24, and I really liked it, so much that I wanted to go back to school to get an MBA."   
Rev. Rich finished his MBA at the age of 30, and soon after, finally decided to enter the seminary. After three years of study, he was ordained a deacon.
"Even after being ordained a deacon, I thought, You know what? I could do this. I was still discerning all the way up to that time, thinking, Does God really want me to be a priest? And then ordination came in July of 2009, and I entered the priesthood."
Even though Rev didn't always see himself as a future priest, he knew from a young age he wanted to get involved in a school environment like Saint Stephen's. After finishing 8th grade at an Episcopal middle school, he went to high school at a Catholic school, because there were no Episcopal high schools in his area. He missed the school and his church so much that he vowed to someday get involved with an Episcopal school.
"All through my discernment, my time before seminary, the church would ask you where you see your ministry going, and my first answer was always school chaplaincy in an Episcopal School. It's a hard opportunity to break into, but it was what I wanted to do."
That dream came true last year when he began searching for a new job after his wife finished her Ph.D. He called the Bishop of the Diocese of Southwest Florida, who had been his priest when living in New Orleans a few years before. The Bishop called back a week later with an opportunity and told Rev. Rich that he would give his name to Dr. Jan Pullen, the head of an Episcopal school in Bradenton.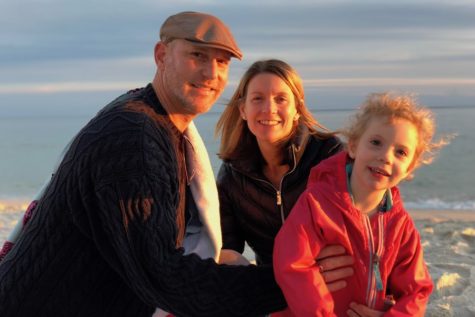 "That started a conversation that began last March and went through the summer. I had to finish at least one semester at UF with my students, I couldn't just start here in August without a proper goodbye. And so Dr. Pullen, the board of directors and the administrators arranged for me to start in January."
Most students will remember when Rev. Rich was inducted as our chaplain during a special chapel last year, and he's been serving in that capacity ever since. His experience here has been everything he'd wished for when wanting to work at an Episcopal school. When I asked him what his favorite part of his job was, it was quite a struggle for him to choose just one thing.
"There's so much I enjoy about this place. Honestly, my favorite part is probably seeing people mature emotionally and spiritually. Someone goes from being a sophomore to a graduating senior, and you've been with them the whole time, seeing them mature and seeing the decisions they make."
Rev. Rich has enjoyed his role here, especially his experiences in chapel. He spoke a lot about how he's loved hearing senior speeches, and how many students speak profoundly in a way that teaches Rev. Rich more about them than he ever knew. He's also been very impressed by the academic recognitions and artistic performances.
"It keeps me in awe that these students can do what they do with their talents, I really like that about chapel here."
Rev Rich wants chapel to be a special place for students.
"I want it to be a place of peace. A place where you can get out of the four corners and just be for a while. Be with God, with yourself, your friends. A big message here is community. It's really special here. People really do care, and they work so hard. And I want to be able to give them a place to come and just be for a while."
Rev. Rich is truly someone we're lucky to have here at Saint Stephen's. He cares about the students as much as even the most dedicated veteran faculty members. He's been a huge help to plenty of people in our community, and you could be the next.
One thing I took away from his story that could be very relevant to most high schoolers was that uncertainty is alright. Reverend Rich is one of the happiest people I know in his career, but he didn't plan on ending up where he is now as a high schooler. It's okay to not know your life plan. As long as you make the right decisions along the way, you can still end up living a life you love.
Whether you want to talk about your own spiritual journey or you're not religious at all, if you're stressed or upset, need some advice or just want someone to talk to, he's your guy. When he's not in chapel or class, you can find him in his office (located across from the fledgling playground), and the door is always open.
Advertisements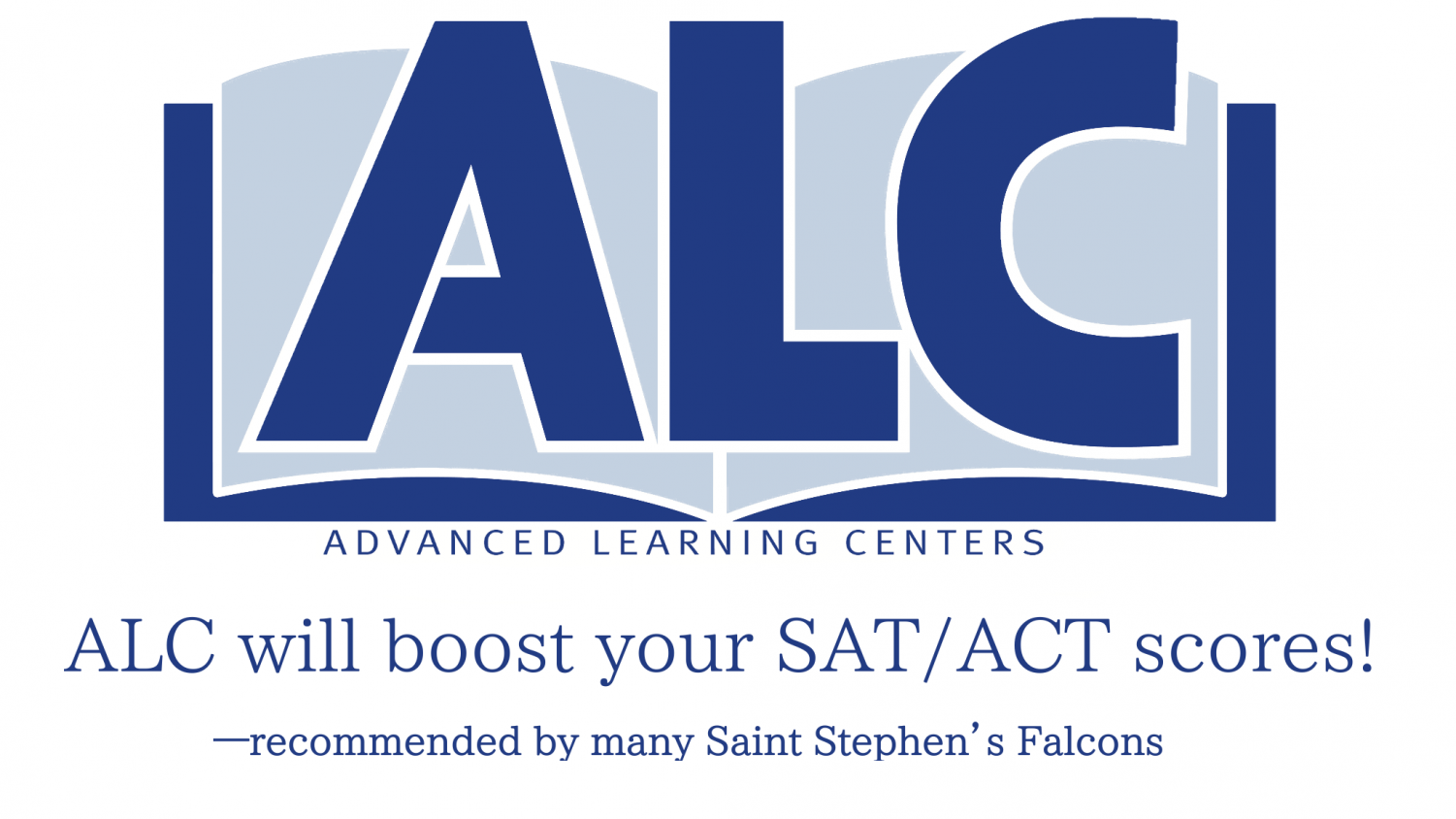 About the Contributor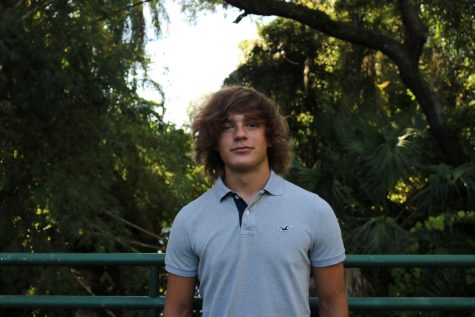 Sully Maley, Editor in Chief
Sully is a senior at SSES and is serving his second year as the Gauntlet's Editor-in-Chief. He is a member of the varsity football team and enjoys running...