Performing Arts Center Update: plans, images of the building now available
Hang on for a minute...we're trying to find some more stories you might like.
It's been almost a year since the Gauntlet's first article announcing Saint Stephen's Episcopal School's plans to build a new performing arts center, and work towards completion has continued to happen behind the scenes.  Students and families are excited to bring this new venture into being.
According to Dr. Pullen, it is slow work due to several details that need to be worked out before construction, such as choosing the architect and getting the go-ahead from the city.
Fundraising has officially started, but currently the school is in what Dr. Pullen called the "quiet" phase of fundraising, which means that the school is privately seeking funds for the project. Eventually, this fundraising will enter the public phase, but not until the school has collected 50% of the money needed.
Another point that has been emphasized is that, as part of their deal with Christ Church, the original owner of the land, the school must build a pantry and thrift shop for the church before construction on the performing arts center can begin. This pantry and thrift shop will also be the first priority when it comes to spending money.
Probably the most exciting new development in the project is the new illustrations of the two buildings. These illustrations give us an idea of what our new performing arts center will look like, making the whole project feel a lot more real.
One event that will take place in the new performing arts center is the annual high school and middle school musicals. This year's production, which will be Grease, is sure to be a success.  It also may be the last to be performed in the "Falcon Playhouse" (Mrs. Elisha's classroom). Auditions for the play were held before Christmas break, and the cast of the play has been decided.  See below.
The cast for this year's production of Grease will begin practices in February, and their hard work is sure to bring us another engaging production this year.

About the Writer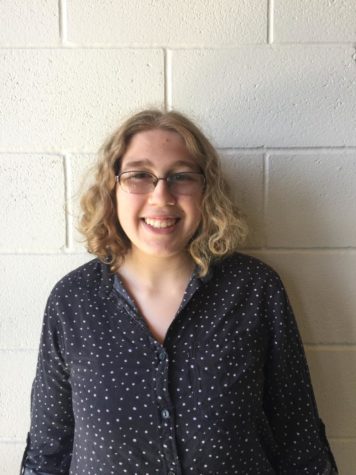 Kassandra Haakman, Co-Editor in Chief
Sophomore Kassandra Haakman is in her second year working on the Gauntlet. As Co-Editor in Chief, she hopes to write about a wide range of topics that...