Falcon entrepreneur finds 'Cura' for smelly sneaker problem
This Falcon Spotlight features junior Hannah Papps, an entrepreneur who runs her own shoe freshener company.
The Coronavirus has taken a huge toll on everything, from businesses to living situations to world economies, and to life in general. During these times, it's crucial to stick together help one another. This is what Hannah Papps, a Saint Stephen's junior, is trying to do via her shoe freshener company, Cura. 
Papps started her company, Cura, which sells a variety of odor freshening products, sophomore year as a part of an entrepreneurship program she was enrolled in at her previous school, ISB (International School of Bangkok). The company is entirely self-run: Papps designs the packaging, makes the product, runs the marketing, and handles sales all by herself.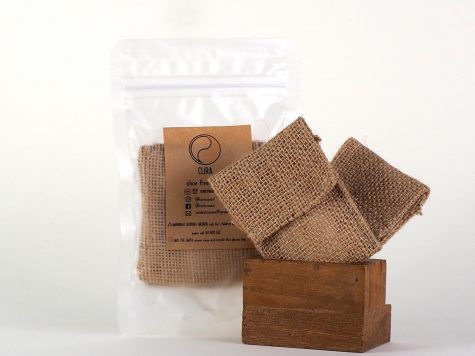 Papps is the founder and chief operator of the company.  According to the Cura website, the products are "natural, vegan, and eco-friendly shoe fresheners that are 100% handmade." Her products can be used not only for freshening up your gym shoes, but also for closets, cabinets, athletic gear, gym bags, vehicles, and anywhere else you want to get rid of odor.
Hannah came up with the idea for the Cura product when looking for a solution to a struggle many of our Saint Stephen's athletes can most certainly relate to. 
Papps said, "I was attending multiple sports camps and had to wash my athletic gear, like knee pads and shoes fairly often, and it ruined the quality of the products." 
As a result, she wanted a product that would remove odor without damaging or wearing down the apparel. This is when she "created a product that would eliminate odor safely without compromising the quality of your shoes."
The freshener product is straight forward, easy to use, and works in just 15 minutes. Basically, it is a cool little burlap "pouch" packed with good smells that you put into your shoes, bags, or other apparel.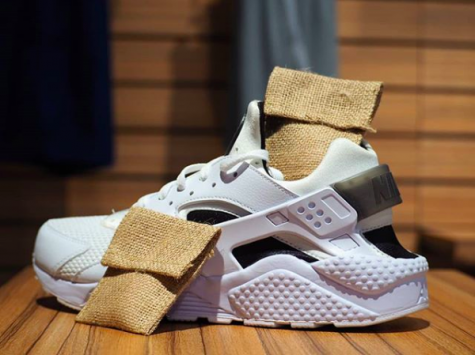 The Cura pouches aren't just for one-time use. One pouch can last "from four to six months" if taken care of properly, Papps said. "After every use, simply place it in the given plastic packaging and keep it away from water."
To use the product, you place it wherever you want to eliminate any odor and leave it for 15 minutes (or however long you would like). When you feel the odor is gone, place the freshener back into its plastic container for safekeeping.
Papps has owned her company for almost two years and mainly sells her products at farmer's markets and from her website.
Since the start of the COVID, Hannah has been working towards giving back to her community. But donating isn't something new to her. In fact, Hannah said that "last year, [she] donated 30% of the profit made throughout the year to a special needs daycare and an orphanage to help them with living conditions and to buy essential supplies for them." 
Each business term, Papps chooses a different orphanage in Florida to donate a portion of her profit to. Along with giving back to the community, Hannah also designs her products in an environmentally friendly way: each is "made of 100% natural materials and the plastic container is recyclable and reusable." 
To combat the COVID-19 situation, Papps is "launching a fundraiser to help provide essential supplies to Hope Children's Home in Tampa Florida."
Hannah is hoping to get other's help in her campaign against the virus. She is already "donating 15% of sales and all donations to Hope Children's Home," but is hoping to get additional help. 
To help, you can purchase Hannah's products here or contact her at [email protected] to make a donation.

Loading ...
Hannah said that she "hopes to be able to donate $500 to help them buy food and essentials."
These are challenging times for everyone. Many of us at Saint Stephen's are fortunate to be in situations that are safer than others who the virus may be affecting more harshly. Maybe we can follow Papps' lead and lend a helping hand (and make our shoes smell a little better).  
Follow Cura on social media: www.facebook.com/cura.social; : www.instagram.com/cura.social" 
View Comments (1)
About the Contributor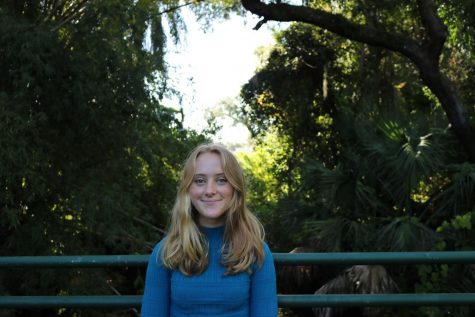 Sanna Lexhed, Associate Editor
Sanna is a senior at Saint Stephen's and is returning to the Gauntlet for her third year. She is serving as an Associate Editor this year. She enjoys listening...