Falcon Spotlight: Maddy Boehm
New student, sophomore Maddy Boehm, shares a little bit about her presence on the stage and on the basketball court.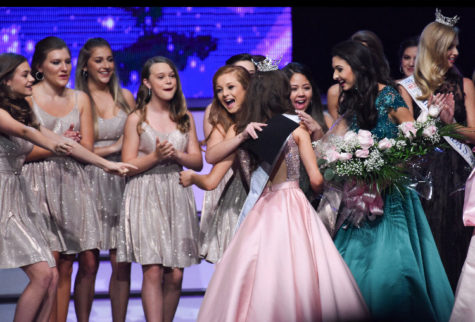 In the Upper School this year, we have a new addition to not only the student body but also the basketball team. Maddy Boehm, sophomore, is not only a star basketball player transferring from Riverview High School, but she's also a pageant queen. 
Boehm is the 2019 Miss Manatee's Outstanding Teen. But what exactly does it mean to hold this position?
Boehm said, "Being Miss Manatee's Outstanding Teen 2019 means so much to me. I'd been wanting this title for three years and finally won. It is the pageant that means the most to my community."
The sophomore has been doing pageants since the seventh grade, and she grew up around the environment as her mom won the prestigious title of Miss Florida in 1991. 
Being a pageant queen doesn't just mean you walk around in fancy dresses and crowns. Boehm also promotes inspiring messages in her work, and she has given back to her community more than most can even imagine. And she loves it.
"As Miss Manatee's OT [Outstanding Teen] I promote many messages. My platform is 'No Drugs- No Problems.' I travel around Florida presenting my platform to boys and girls. I've won many awards for my service work." 
Maddie also says one of the biggest things she promotes is self-confidence. She shows younger kids the importance of being confident and standing up for yourself. "It takes a lot of confidence to put myself out there on a big stage, doing things normal people don't normally do."
On top of her different titles from throughout the years, which include "Miss City Beautiful Outstanding Teen 2017" and "Miss Florida Jr. High," she's also won multiple awards for the work she's done for her community. The ones she's most proud of are The YSA Disney Grant and The President's Volunteer Service Award.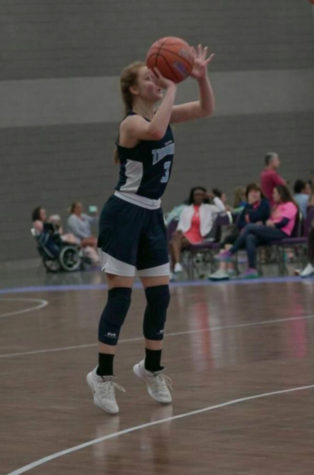 Boehm has also been an avid player on the basketball court for as long as she can remember. She started playing basketball when she was about four and she mostly plays point guard, but can pretty much play any guard position. 
So, how does she do it all? Juggling pageants, basketball practices and games, schoolwork, and having a social life seems like it would be close to impossible.
The pageant-winner said, "I rarely have a free weekend to hang with friends. Basketball and pageants require endless preparation and practice. On top of that, I take mostly honors classes. My biggest help is my calendar. In order to stay organized and fit appearances into my basketball schedule, I have to stay organized."
Most teens struggle with getting schoolwork done while participating in an after-school activity, but Boehm's story shows that if we push ourselves, we can handle more than we think.  
Leave a Comment
About the Contributor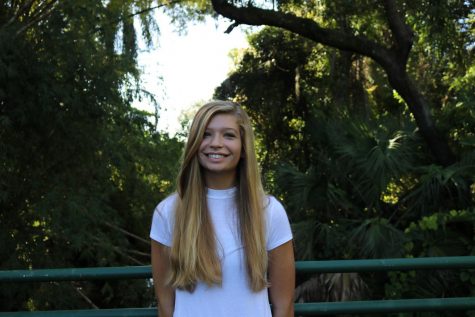 Ansley Morris, Associate Editor
Ansley Morris is an Associate Editor in her third year on the Gauntlet staff. She's a senior who enjoys going to the gym, cooking, and going out on the...