College football returns Saturday; here's what you need to know
College Football is back! Gauntlet Ed-in-Chief Sully Maley highlights games to look forward to and interesting storylines going into the 2019 season.
This Saturday at 7 pm, college football officially returns. Our seven-month waiting period will finally be over when Manny Diaz coaches his first game at Miami as the Hurricanes take on the Florida Gators.  To get you all ready for 2019-20 season's kickoff, let's run down some of the biggest storylines that will play out this year.
Last year was very eventful, and left us with a lot to think about coming into 2019. 2018-19 had all the drama of the big leagues and more. Trevor Lawrence led a young Clemson team back to glory in an undefeated championship season, capped off by a 44-16 beatdown of Nick Saban's previously undefeated Alabama.
This Year's Big Storylines
1) High profile transfer QBs struggling for starting roles
Last week, college football fans were shocked when redshirt freshman Jarren Williams was named starter for Miami's season opener this Saturday over Ohio State transfer Tate Martell.
Tate Martell is now in his third year of college football and has never been a starter. Which is a pretty big deal. Martell is a former Gatorade Football Player of the Year, and in his senior season of high school led Las Vegas powerhouse Bishop Gorman to a 15-0 record, finishing his high school career 45-0 as a starter with 7,510 passing yards and 113 touchdowns.
This begs the question: if he's such a big deal, why did he transfer?
The answer is Justin Fields. After sitting behind Jake Fromm at Georgia for a year, Fields transferred to Ohio State seeking a starting role. The former five-star recruit, ranked in the top ten high school football players of all time by 247Sports, transferred to Ohio State and lost the starting job to senior Gunner Hoak, a career backup who most college football fans likely gave little thought to. Martell transferred soon after Fields came to OSU, and some reports say that Martell was basically told to leave.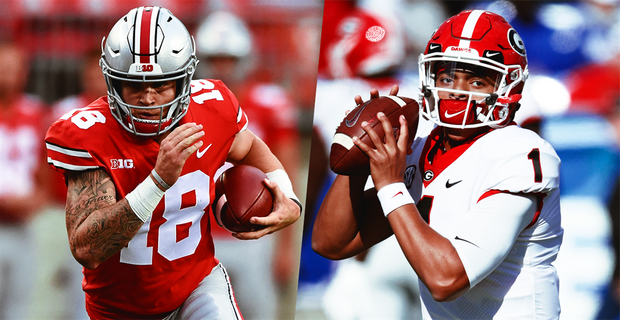 Now, this isn't to say that transfer quarterbacks can never start. Hoak himself was new to Ohio State from Kentucky, and his transfer process was overshadowed by Fields' decision to come to Columbus. Former Clemson starter Kelly Bryant, who was benched for Trevor Lawrence a few weeks into last season, has transferred to Missouri and will start in their season opener against Wyoming. And Alabama transfer Jalen Hurts just barely edged out true freshman Spencer Rattler at Oklahoma for the starting job.
But this offseason definitely proved that name recognition isn't all it takes to get the job. And high-profile transfers like Martell and Fields getting benched leaves us with an air of unpredictability that should make for an exciting season.
2) Trevor Lawrence and Tua Tagovailoa battle to be best quarterback in CFB.
When Clemson took on Alabama in January's CFB Championship game, true freshman Trevor Lawrence took Tua Tagovailoa's spot as the dominant quarterback of college football. All eyes will be on Lawrence to lead a young Clemson team back to the holy land, and his chances look good, as he'll once again be paired with sophomore receiver Justyn Ross and junior running back Travis Etienne.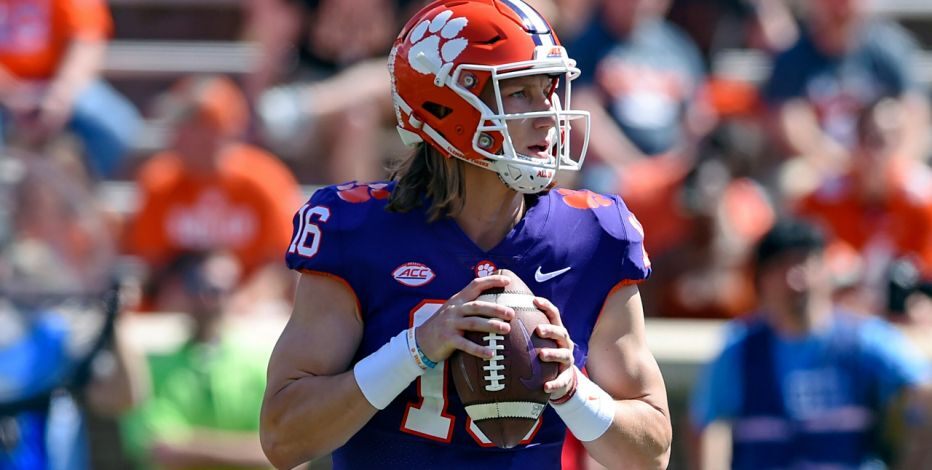 Lawrence is second in Heisman voting odds and is many analysts' favorite to win the award. His stats may not have been as impressive as Tua's on paper, but he had an amazing performance over Alabama's stellar defense in the Championship game and has shown the vision needed to play at the next level.
And who (if anyone) is going to beat his Clemson team? Alabama, of course! Tua will attempt to make his comeback with the best receiving core in college football – including Jaylen Waddle, Devonta Smith, Henry Ruggs III, and Biletnikoff Award winner Jerry Jeudy.
And more than ever, Tua will need to ball out this season. Yes, he had a great season last year – against teams like the Citadel and Ole Miss, whom Alabama easily blew out by insane margins. Tua ended the season with an impressive 199.4 QB rating, completing 69% of his passes for 43 touchdowns and only 6 interceptions.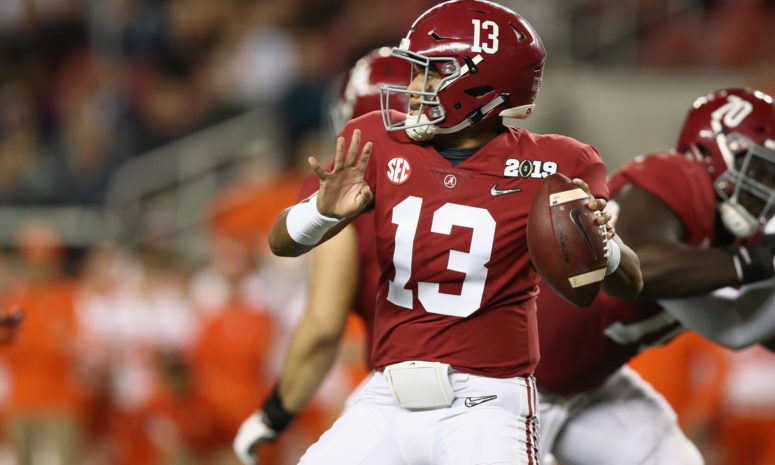 But let's just look at the Crimson Tide's games against top 40 defenses – only five games out of 15. These five teams – LSU, Mississippi State, Auburn, Georgia and Clemson – brought his average QB rating down by a whopping 55 points to a mere 144.0. Tua completed 62.3% of his passes for 11 touchdowns and 6 interceptions.
Tua has proved that he can throw the ball well. Very well, in fact. But he hasn't proven that he can consistently do that against good defenses. Of these five games against elite defensive units, only once was his QB rating above 146, when he played Auburn. It was a career day for Tua, completing 78.1% of his passes for 324 yards, 5 touchdowns, and 0 interceptions. If he plays more games like this next year, great things will happen for him come NFL Draft time next year.
3) Formerly dominant teams rising back up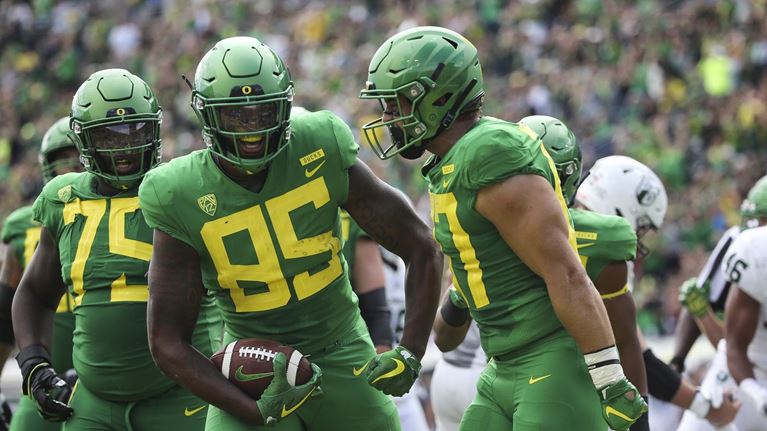 Let's talk about Texas. 2018 saw their first 10-win season since Colt McCoy's 2009-2010 season, capping the year off with a 28-21 Sugar Bowl victory against Georgia. QB Sam Ehlinger's declaration of "We're back!" made sports headlines that week and set the tone going into this season. And while they're a reach to actually make the playoff, they'll certainly be a force this year and can look to bring gold to Austin in the next few years.
There are plenty of other teams to watch on the rise up, however, namely Florida and Oregon. Ranked #8 coming into the season, the Gators will look to make a statement tomorrow against Miami in this year's kickoff game. And Oregon has assembled an amazing recruiting class, including #1 ranked prospect defensive end Kayvon Thibodeaux. Look for these three teams and more to have their best season in many years in 2019.
Big Games to Watch
1) Saturday, 8/31, 6:30 pm – Advocare Classic: Oregon vs Auburn (neutral site)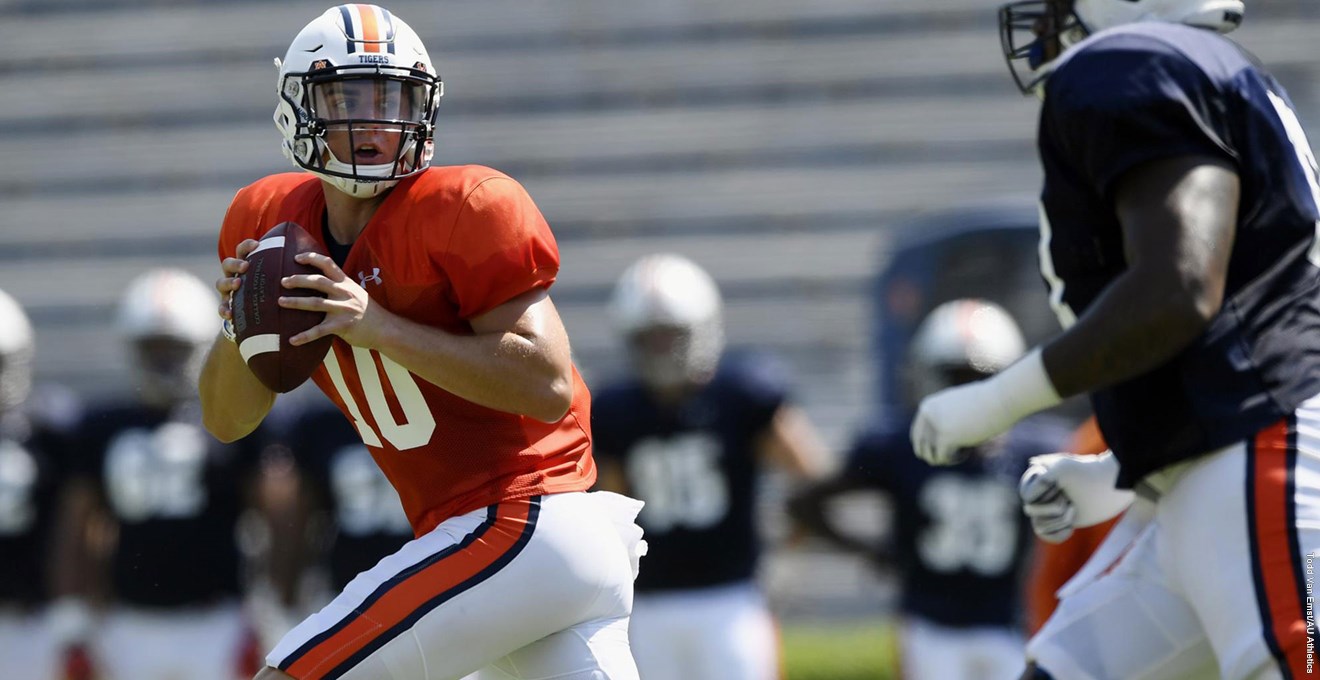 Oregon comes into this game as an underdog and will look to make a statement against an Auburn team that comes off of an unranked season. Oregon quarterback Justin Herbert should aim to make a good impression in the first game of his final season before the NFL draft, while true freshman Bo Nix will aim to show the college football world he belongs.
2) Saturday, 12/7, 3:30 pm – SEC Championship
Without the teams even being determined, this game is one to look forward to. Alabama will almost definitely take the West spot, with either Georgia or Florida taking the East, coming in as an underdog looking to dethrone a likely undefeated Crimson Tide. Meanwhile, we can especially look forward to this game if Georgia is in it, giving Tua a chance to prove he can play well against a top defense after having a lackluster game that went to overtime against the Bulldogs last year.
3) Saturday, 9/21, 8:00 pm – #9 Notre Dame at #3 Georgia
Georgia missed the playoffs last season and took a loss from Texas in the Sugar Bowl, capping off a down year on a bad note. But Vegas odds have Georgia going undefeated this year. Enter Notre Dame, a team many said didn't deserve to be in the CFB playoff last year – and showed that the doubters may have been right by losing 30-3 to Clemson in the semifinals. Notre Dame will hope to go back to the playoffs this year and prove their legitimacy, and a win over the Bulldogs will be crucial. But Georgia's not going to roll over, as NFL scouts will likely tune in to watch junior QB Jake Fromm take on his second-highest ranked opponent of the year.
4) Saturday, 10/12, 12:00 pm – #4 Oklahoma at #10 Texas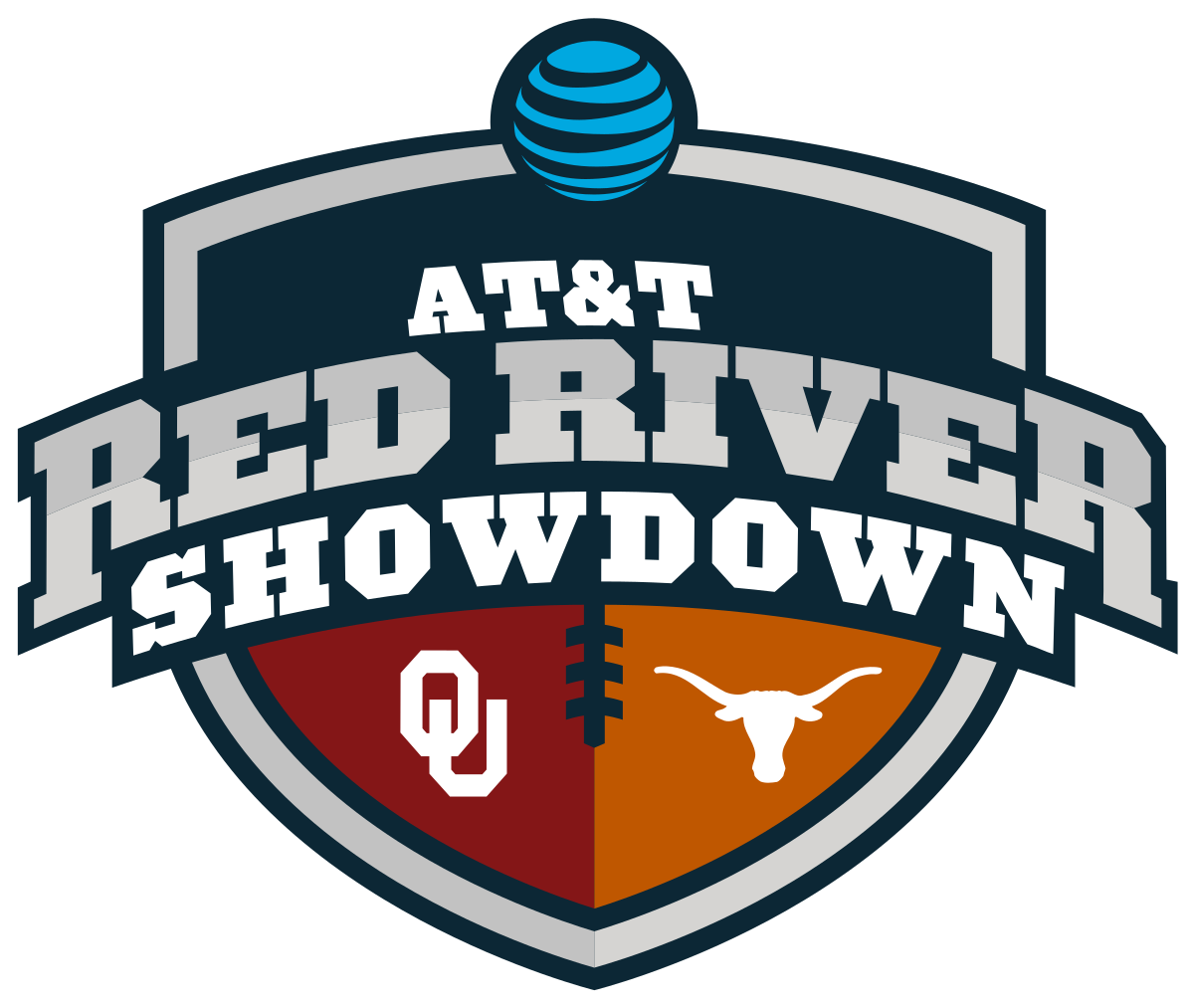 The Red River Rivalry is always a classic, but this year should be extra exciting. It'll be quarterback Jalen Hurts' biggest test of the year, and junior receiver CeeDee Lamb will look to show out for NFL scouts in what is likely his last college season. Oklahoma's criticized defense will look to prove themselves against Sam Ehlinger and the Longhorns, as Ehlinger attempts to win his second Red River game after defeating Kyler Murray's Sooners last season. However, the game will be a revenge game for both teams, as the Sooners pulled out the win in their second meeting with Texas in the Big 12 championship. And with Texas and Oklahoma both Big 12 favorites this year, the same rematch scenario is a big possibility.
5) Saturday, 11/9, TBD – #6 LSU at #2 Alabama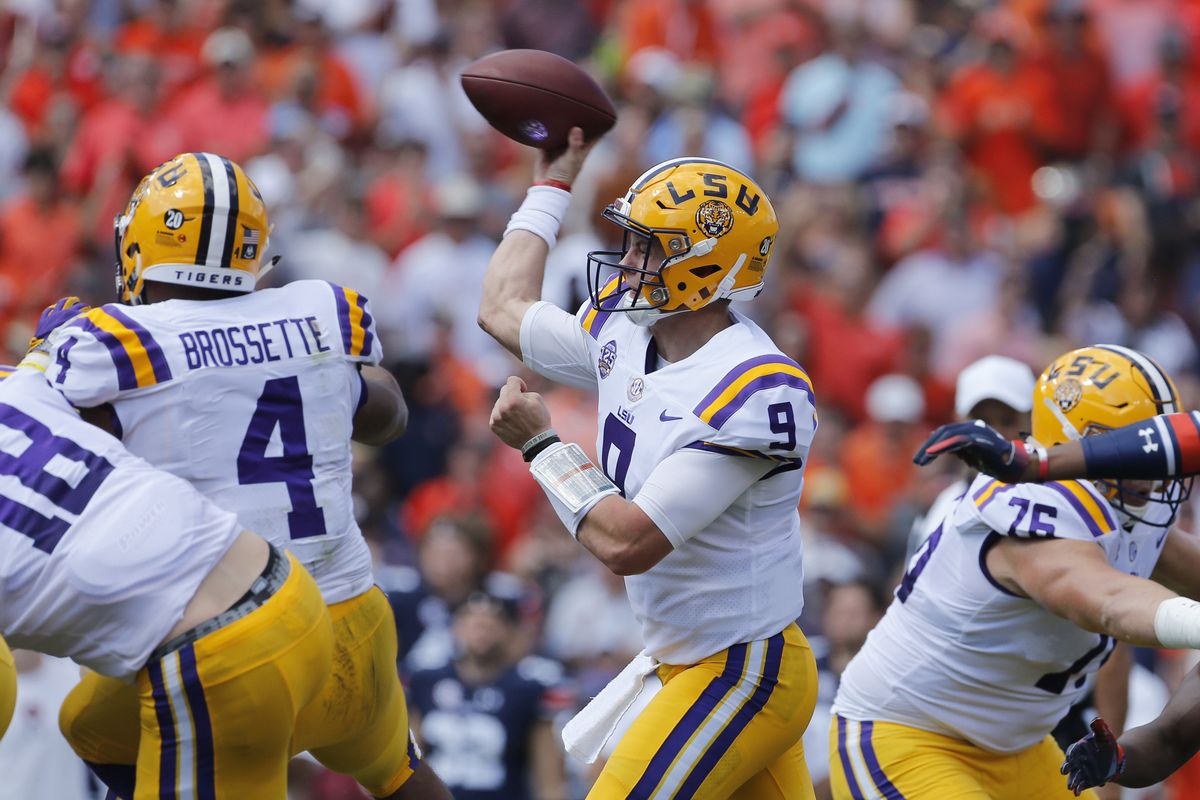 After getting shut out by Alabama in Death Valley, LSU will play this game for revenge. Their defense should give Tua and his receivers a pretty good challenge, while Joe Burrow will try to put some points up on the board for LSU after failing to do so last year. Both teams have strong defenses that will be tested by good skill players, making for an interesting defensive matchup.
This year is certain to be chock-full of dramatic storylines and twists.  Hopefully, this run-down gets you ready for your Saturday afternoons and tailgates. See you at kickoff.
Advertisements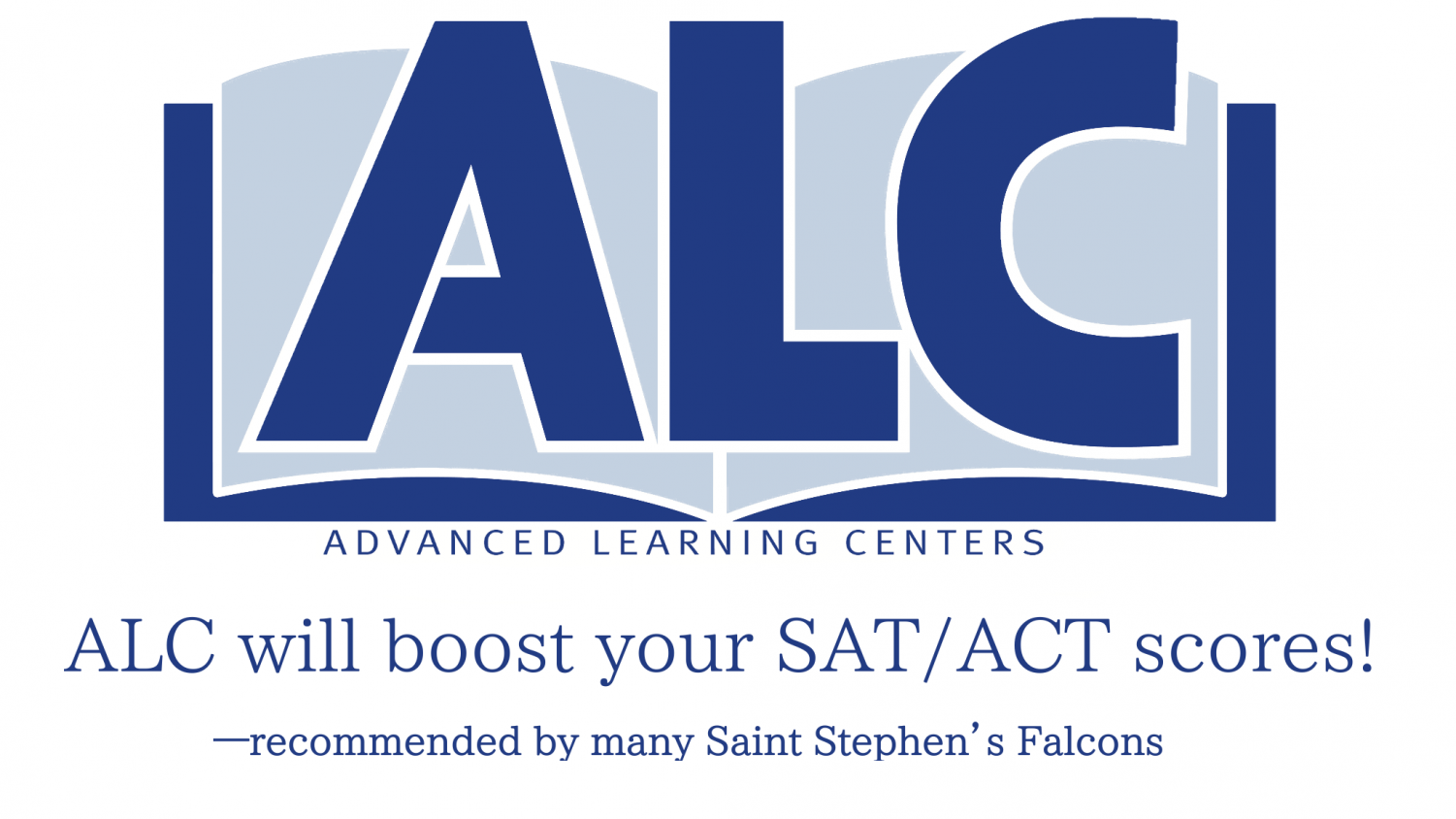 About the Contributor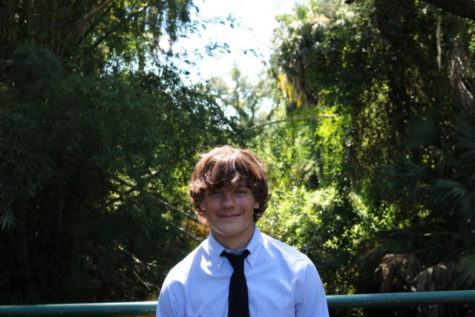 Sully Maley, Editor in Chief
Sully Maley, Editor-in-chief. 2nd year on the Gauntlet
Interests: Football, music, and writing
Favorite musical artist: Denzel Curry
Favorite quote: "Even...