I let a stranger live with me for a week; here's what happened
Sister school visits are a thing at our school now. A really, really cool thing. Here's a close up look at how hosting a foreign exchange student taught me a number of things about myself and others.
Opening up your home to a complete stranger may sound like an inconvenient and even dangerous idea, but personally, doing this has taught me how to be more open, accepting, and outgoing towards others. 
Saint Stephen's is involved in a global exchange program with sister schools from all over the world including China, Tanzania, Honduras, Argentina, Denmark, and Japan, among others. As part of the program, groups of these students come and live with host families at Saint Stephen's and they get to experience what school and overall life is like in America. In exchange, our students go to their countries to experience similar visits.  
When I first signed up to host as part of this program I truly didn't know what to expect. I was nervous that my host student and I wouldn't get along and that things would be awkward, but I was also excited in hopes of gaining a new friend.
The night before the Danish students came I was filled with both anxiousness and excitement. I was planning out everything that we were going to do and the things I was going to tell her.
That night, my emotions kept me awake and before I realized it, I looked over at my alarm clock which read 12:43 am. I took some deep breaths and tried to focus my attention on falling asleep. 
But before I knew it, my thoughts came racing back. I looked over at the clock, it was now 2:07 am and all hope of falling asleep was gone. All I could focus on was what I was going to say when I first met her, how I was going to give her a tour of my house, the battle I was going to face with my dogs when trying to keep them from jumping on her when they meet her, and much more. 
I eventually woke up on Saturday morning around 10:00 am. After breakfast, I ran through the house, an embarrassing amount of times, to make sure everything was where it was supposed to be.

Loading ...
Once everything was clean and looked good, I heard the garage door open and my mom walking in. She brought in a bright yellow balloon with a smiley face on it and told me to put it up in Mathilde's room. 
I decided to place it next to her bed. Then after a while of pretending to walk into the room and seeing what it would look like if I were her, I moved the balloon because it looked "too creepy" and "too out of place" as my mom said. I told her that was because she should've gotten a balloon that said "Welcome!" instead of a neon yellow one with a creepy smiley face on it (which she did not appreciate me saying… Sorry mom the balloon was… Great…). 
After a few position changes, I decided to place the balloon on her bedside table. 
The day flew by and before I knew it, it was time to drive to school and meet the group. When I got to school I found a group of Danish students by seeing all of the large suitcases and the European looking kids. 
The moment I had been preparing for all week way finally here. It felt as though everything I had planned to do and to say just melted away and I couldn't remember anything. 
I ran up to the group, spotted my student, Mathilde, and gave her a big hug. All the fear and nervousness washed away and a wave of calmness fell over me. 
All of the students were super excited to watch the football game that was going on that night because the only ones they had seen had been on TV and not in real life.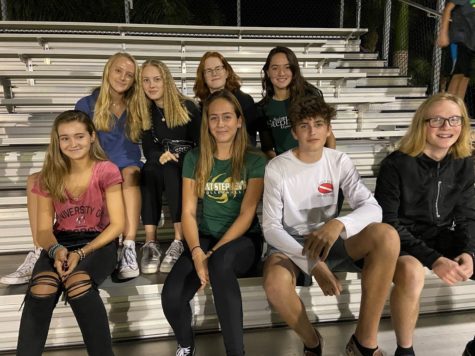 We headed towards the bleachers where a large crowd of both Saint Stephen's spectators and visitors from the opposing school were seated. I looked over at Mathilde and noticed her wide-open eyes and agape mouth and asked what was wrong. Turns out she was just amazed by the size of our campus. The rest of the night we watched the football game, which was rather uneventful as the team lost 50-7, but at least it gave us a chance to talk and get to know each other.
After the game, we got in my black mini cooper and her face instantly lit up. She explained how exciting it was for her to drive with someone her age without a parent. This astounded her so much because in Denmark you have to be 18 to get your license. (This made me feel kinda cool, not gonna lie.)
On our way home, we listened to music and talked. It turned out that we had a lot in common and everything felt so natural, so easy, and so meant to be. We talked like we had known each other for years when in reality we had only met a few hours ago.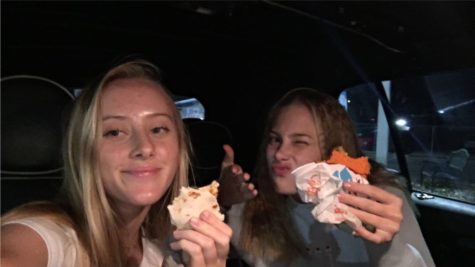 As the days passed we did all sorts of things like going to the beach, the mall, we got fast food (she had a thing for the "locos tacos" at taco bell), blasted Christmas music even though it was still November and barely even cold outside, and so much more that only brought us closer and closer every day.
We talked about everything and anything ranging from school life, food, boys, and everything in between. 
Mathilde was very outgoing, energetic, confident, and overall radiated positive energy. She could make any boring situation fun and was able to lighten the mood at any time.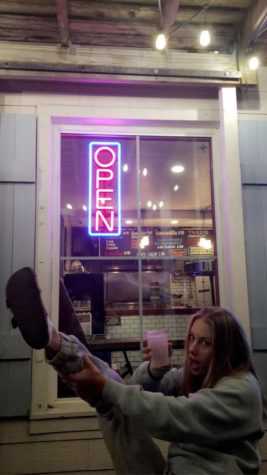 At first, it was strange having someone new in my house. In the mornings I would forget that she was there and constantly get shocked when I saw a stranger eating breakfast at my kitchen table, but this went away over time as I got more used to having another person live at my house. 
We formed an instant bond. There was a mutual trust between us that allowed us to open up to one another.
Since my sister is in college, it was almost like Mathilde became like another sister to me, which was great because I had missed having that close sisterly bond for so long.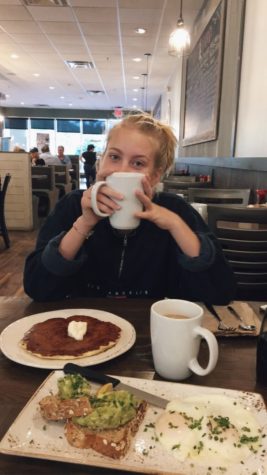 By the end of the visit, we were both extremely sad that she had to leave. It felt crazy to me how we only got to know each other for a week but were still able to create such a strong and inseparable bond.
We promised each other we would keep in touch and that we had to visit each other as soon as possible. 
Through this experience, I learned numerous things. First of all, I learned how to open up my home to a stranger and how to make them feel comfortable in a new environment. I also learned how to open myself up to someone new by stepping out of my comfort zone. I learned how to build a new, strong, and trustworthy relationship with someone I had never met before. And, finally, I learned that a stranger can become family, even in a short amount of time.
Hosting an exchange student was one of the best decisions I have ever made. Not only did I get to show her what a week of living in America was like, but I also gained a close friend and created many memories that will last forever. 
It was truly a wonderful experience and I encourage everyone who's thinking about opening up their homes to a guest, to do so.
Advertisements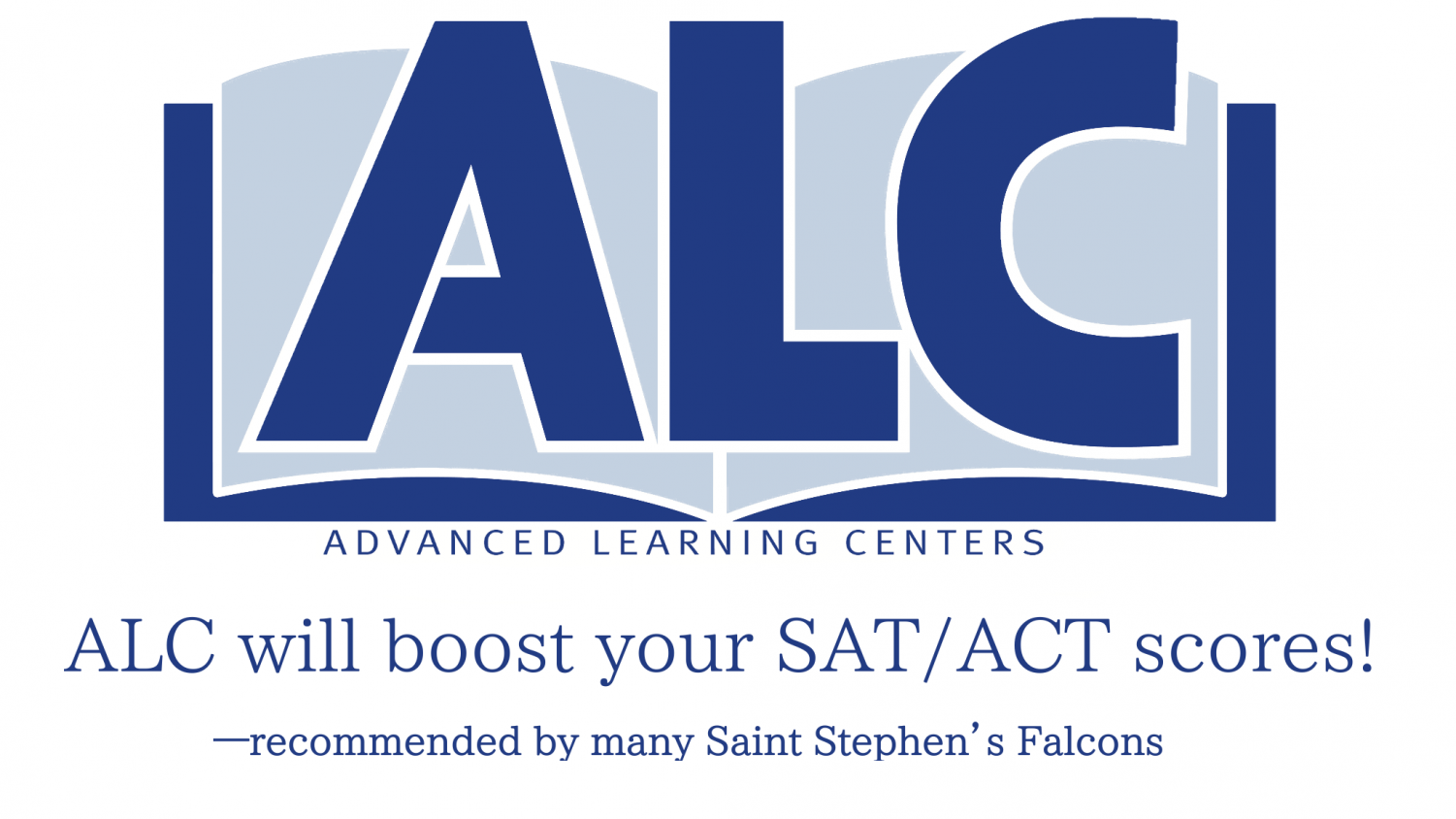 About the Contributor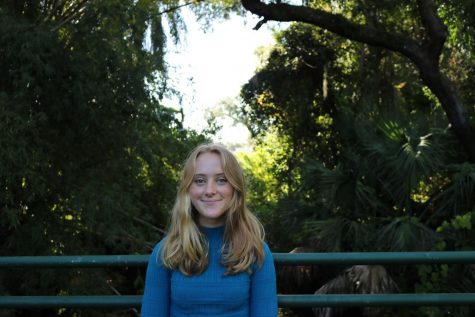 Sanna Lexhed, Associate Editor
Sanna is a junior at Saint Stephen's and is returning to the Gauntlet for her second year. She is serving as an Associate Editor this year. She enjoys...