This week's briefing: Oct 7-Oct 11
Like to know what's coming up on campus each week? "This Week's Briefing" highlights the key happenings for upper school student's for the upcoming week.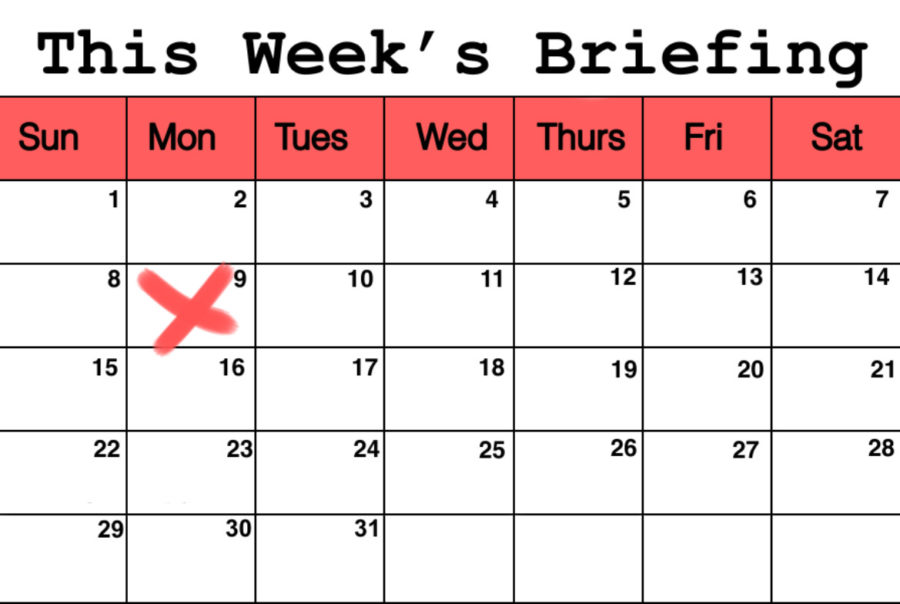 This Week's Senior Speeches
Tuesday, Oct. 8: Anna Ruoyu Zhang 
Friday, Oct. 11: Henry Ng, Cani Chen
Cubby Clean Up
Due to an upcoming FCIS (Florida Council of Independent Schools) visit this Thursday and Friday, all students must tidy their cubby by 3:00 p.m. on Wednesday. 
College rep visits this week
Monday, Oct. 7: Babson College 11:00am
Tuesday, Oct. 8: Hult International Business School 2:00pm 
Wednesday, Oct. 9: Florida State University 8:45am, Lenoir-Rhyne University 12:00pm, Ohio Wesleyan University 2:00pm
Thursday, Oct. 10: University of Arizona 8:00am, Franklin University, Switzerland 9:00am, Texas Christian University 12:00pm
Host Families Needed  
Looking to enhance your global perspective? See Mrs. Cotton in room 3162 about becoming a host family for two remaining male Argentinian exchange students. The duration of the stay will be one to two weeks long, from October 23rd to November 7th. 
Peer2Peer  
Need help in a tough class? Make an appointment for Peer2Peer tutoring. Please see the 
Peer2Peer – Make an Appointment link on SSESonline under your grade level advisory in the LINKS box.
IQ Trips
IQ trip classes are now accessible online. The last day to drop a trip is Friday, November 15th.
SENIORS
12th Grade Retreat
Fall ½ day retreat on Wednesday, Oct. 16th at Palma Sola Botanical Park. Students will travel to and from the park by school bus. Please bring your personal refillable water bottle & sunscreen.
Senior Portraits 
Every senior must make an appointment and be photographed on Nov. 6th or 7th for the yearbook. 
The Nest
The Nest must be left clean and tidy each day. Personal items are not to be left in The Nest or surrounding area. Please dispose of trash and recycling materials properly. 
Advertisements