Middle School Magic: MS girls softball wins Palma Sola Championship
The softball program was reignited this year by a group of eager players and coaches who want to see the game back at Saint Stephen's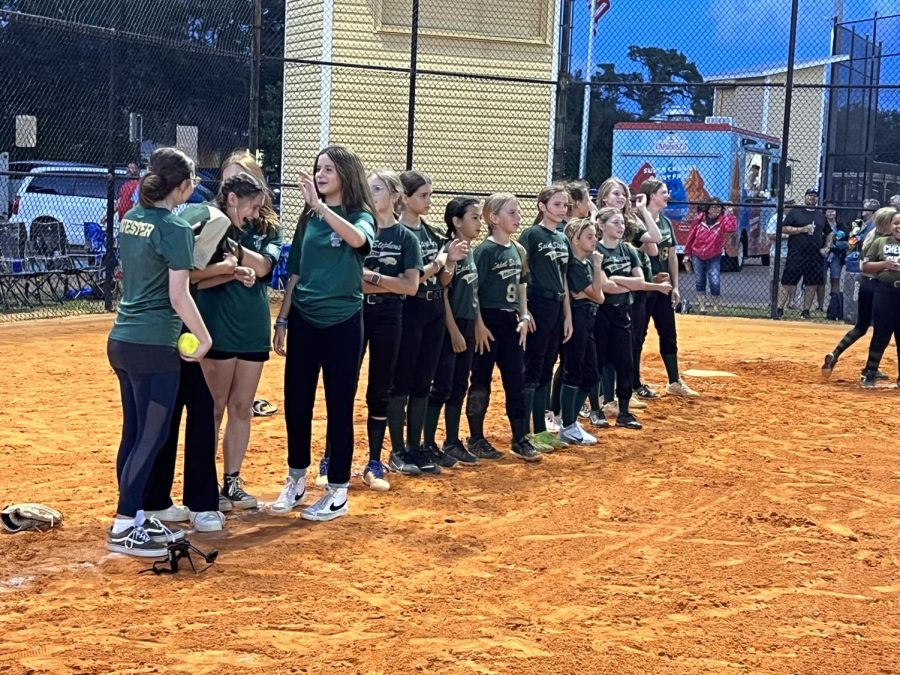 Cinderella Story alert! We don't just cover the upper school, and last night, our Saint Stephen's 12-and-under club softball team earned a momentous win, winning the Palma Sola Park Championship!
The SSES "club" team, in its first year as an effort to rebuild our once-awesome softball program, started off slowly.  Many players (all in 5th, 6th, and 7th grades) were total beginners, and the girls started off on a rocky road, dropping many of their early games.  But as the season went on, the girls really progressed under Coaches Jason Howald and Nate Boggs.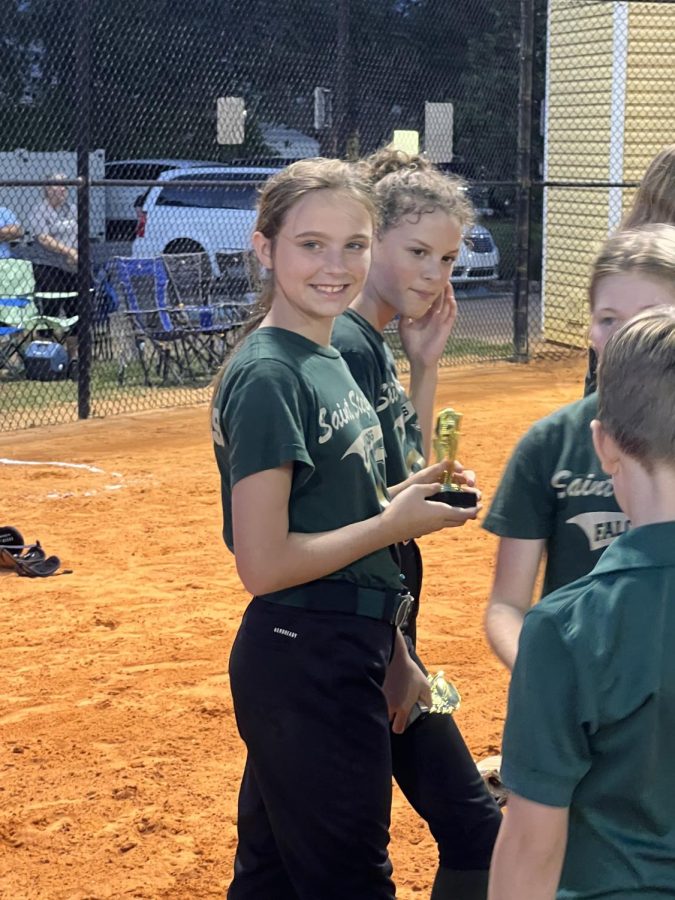 They ended the season with a strong 5-7 record, but the highlight came in the final match of the season, which took place last night at Palma Sola Park.  The girls had crawled back in the tournament and made it to the Palma Sola Park championship, where they faced off against powerhouse Chef's Choice.  For context, Chef's Choice had beaten the Falcons four times this season, and our Falcons were the heavy underdogs.
But in front of a large crowd last night at Palma Sola, our girls beat Chef's Choice in an exciting game for the championship, winning 8-3.  It was a tremendous achievement.  
If you see any of these intermediate or middle school players around campus, be sure to congratulate them.  Softball is back and we have a feeling we'll be following these girls for years to come!
7
Leave a Comment
About the Contributor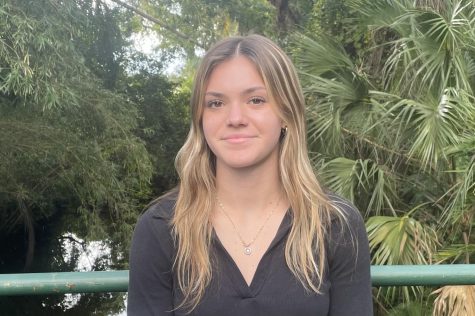 Brooke Cosentino, Social Media Director
Brooke Cosentino is a first year staff writer. She enojoys doing track and field and weightlifting. Her favorite movie is Home Alone. Brooke's email...