The boys of summer
The varsity baseball team have been spending their afternoons during their offseason maintaining their home field… And building team spirit.
Even though the Falcon season is still months away, the boys varsity baseball team is already making strides towards a successful spring season. In preparation for their days on the diamond, one well known falcon, senior Matthew Talbot, has been leading the baseball team in a series of team bonding exercises, one of which is the maintenance of the baseball field out at the Moore Athletic Complex.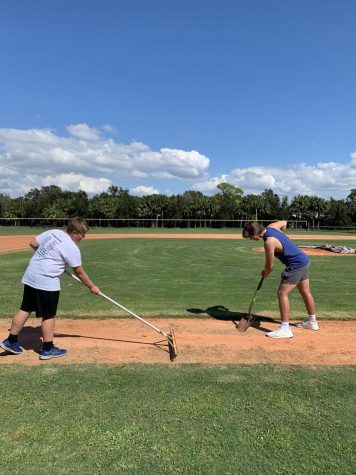 Several days a week, the boys varsity baseball players can be seen tending dutifully to the baseball diamond.  Senior Matthew Talbot said that they've been busy "pulling weeds in the fields and by the fences, and cleaning the clay of the disgusting algae." 
Talbot added that the boys also "keep the bases from being infested with fire ants."
When asked why the squad was maintaining the field so consistently, on their own time, junior Jake Seubert said, "Well, last year we had great momentum, and we really wanted to continue that." 
Talbot added, "To some it might seem like a waste of time, but it's still important to be a team and go out there and bond together. It's overall a really chill experience too. Even though we're out in the Florida heat, we still manage to have fun with it." 
In recent years, the team has been making genuine strides to improve the program.
Talbot explained that they "went from an 0-14 team to a 9-3 team" and that they "wanted to make it all the way to the district championship." 
The team desires to have an outstanding, successful season and are now starting batting practices. 
Talbot comments that the goal is "for the freshmen to improve and be more ready to get in there and win." 
Head Coach Brandon Mand, a member of the Technology Department here at SSES said that practices will begin Monday, January 2nd. 
1
View Comments (1)
About the Contributors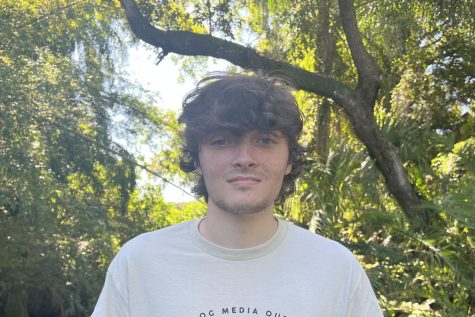 Jackson Clark, Staff Writer
Jackson Clark is a first year staff writer. He likes sports a lot, especially hockey and the Bolts. His favorite show is Criminal Minds. Jackson's email...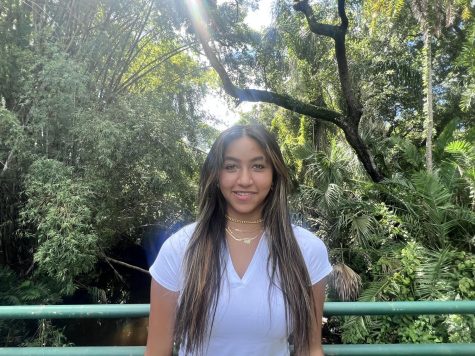 Lexi Vega, Social Media Director
Lexi is a junior at SSES and is a social media director on the Gauntlet. She enjoys working as assistant producer at Theatre Odessey and getting boba with...