Athlete of the Week: Trevor Mulqueen
Hang on for a minute...we're trying to find some more stories you might like.
In this week's installment of Athlete of the Week, we feature our varsity goalkeeper, Trevor Mulqueen.
In the district tournament last week, the Falcons defeated two cross-town rivals: Bradenton Christian School in the first round of the tournament, 5-0, and Out-of-Door Academy 1-1 (3-1) in penalties.
In the first round of the district tournament, Trevor Mulqueen recorded his eighth shutout of the season as he had a clean sheet against BCS in a 5-0 victory. This victory advanced them to the district final against Out-of-Door Academy.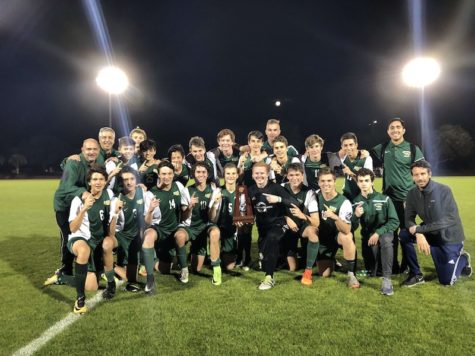 After regulation in the game at ODA wasn't enough time to crown a district champion, the Falcons were caught in a stalemate against the Thunder, bringing the game to penalties.
After the Falcons scored all three of their penalty kicks, ODA went into sudden death on their fourth kick. Mulqueen knew if he saved this shot the Falcons would bring home their eighth consecutive district championship.
With a heroic save, Trevor blocked the penalty ODA needed to continue the shootout. After blocking the shot, Trevor ran to the Falcon Faithful sitting in the stands in celebration.
Playing two great games back-to-back, Trevor Mulqueen won the title of Athlete of the Week.

About the Writer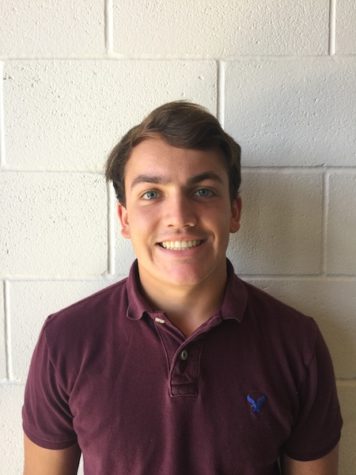 Ryan Thompson, Staff Writer
Senior Ryan Thompson is in his fourth year as a Saint Stephen's Falcon. This is his first year as a member of the Gauntlet staff where he is currently...