Food Festival unites and celebrates diverse heritages
Friday's International Food Festival showed Saint Stephen's diverse culinary heritages
Last Friday afternoon, the entire Saint Stephen's community was treated to a special culinary treat. The Palm Courtyard hosted the first-ever International Food Festival, a tradition that, according to Spanish teacher Mrs. Hambrick, is to continue on going forward.  Rings of tables filled with gastronomic specialties from Peru to Punjab brought visitors to all corners of the globe to experience food and culture.  
Students, faculty and guests were able to sample the delicacies brought in, learn how the food is prepared and ask questions about the culture. Attendees piled plates full of delicious cultural offerings including iconic specialties like baklava from Turkey and tres leches pastries from Peru and intriguing snacks like Canadian ketchup flavored potato chips.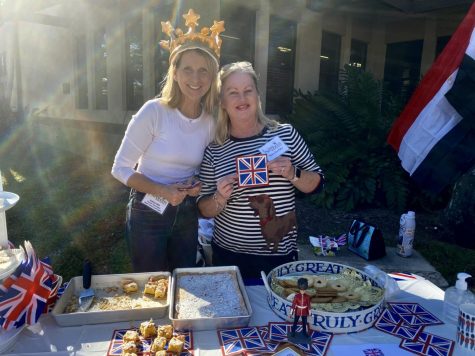 Students were excited to indulge and explore the cultures displayed at the festival. Sophomore Cameron Schindler excitedly commented, "it was so interesting to experience all the diverse food and ethnic backgrounds represented here." Without purchasing a single plane ticket, Saint Stephen's got to experience little slices of many regions of the world. 
The genesis of the event came from the efforts of the parents association, particularly parents Julie Pakbaz and Ricarda Gonzalez-Estrada, who wanted to celebrate and include the many international families that are part of the Saint Stephen's community. 
Director of Global Education and Intermediate School Spanish teacher Ms. Jennifer Hambrick explained that the Food Festival was a way to "bring all of our unique experiences, heritages and cultures together to celebrate and learn from each other."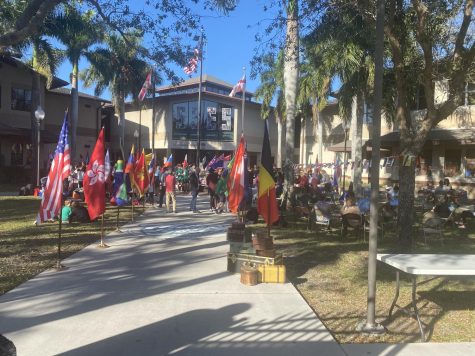 With the success of the Festival, Ms. Hambrick noted how the hope was that the event was the first of many and that soon Saint Stephen's could start a future "International Week" with guest speakers and trivia. 
These Saint Stephen's moments are only made possible by dedicated volunteer parents and faculty, eager to share their cultures with us all. Hopefully, the excited smiles, and "yums" from last Friday encourages an encore of this cultural celebration. 
1