The 10 most influential Americans of 2020
2020 is finally over. America will move on, yet it's still important to take a look back not only the events that took place, but the people who pushed America to be different.
Some of these game changers are on here for good reasons, and some for bad, but all of the people on this list influenced Americans in plenty of ways. As we look to the future and look back at this year with 20-20 vision, take a look at their deeds and remember their names as we count down the top 10 most influential people of 2020.
10: Christopher Ruddy
Newsmax is a conservative news outlet offering broadcast and digital journalism. Newsmax is not new, but Chris Ruddy's position as CEO led to incredible influence this year and his leadership of the news organization may lead to a shift in conservative media for decades to come. On election night 2020, Fox News, the bastion of conservative news, looked at the data and projected Arizona for a Joe Biden victory. Backlash to the preemptive decision was immediate, and conservative viewers flocked to more conservative outlets like Newsmax.
Blessed with a larger viewer base due to Fox viewers disagreeing with that call, Ruddy influences his audience in ways that make them more conservative and make them come back back to his site for news he claims is more accurate than other sources Ruddy, 55, is already one of the most vocal and influential conservatives and as conservatives continue to see Newsmax as their only source for news, his influence on a large group of Americans is not insignificantHis influence is rising and Chris Ruddy and his network may be the start of a shift in conservative media further right for decades to come.
-Jackson Nealis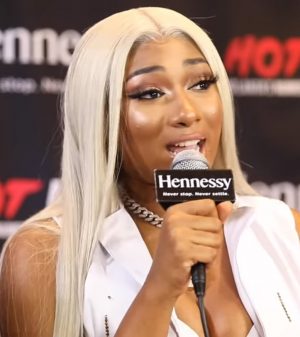 9. Megan Thee Stallion
Known for her promotion of female empowerment messages in her music, Megan Thee Stallion topped the charts this year with songs like "Savage," "Captain Hook," and "Body," among others. Her catchy anthems have been stuck in people's heads for the entirety of the year, and there are countless TikTok dances that we can't help but do as we're walking around our houses. Not only that, Stallion's songs have been a strong influence in promoting body image confidence, changing perceptions of women throughout society. Her songs stayed on our minds whether we wanted them there or not and it's pretty safe to say that Megan Thee Stallion was a huge name in the music industry this year.
-Ansley Morris
8: Jeff Orlowski
Chances are after leaving this article, you'll click on a social media app and check on how your friends are doing. For most Americans, that's a pretty typical thing. But our obsession with social media is also, in reality, potentially a root cause of rising depression, anxiety, and suicide rates among today's teens, as Jeff Orlowski portrays in his Netflix docudrama The Social Dilemma. The ideas in this film are not new; most of us realize that social media is a problem.
However, The Social Dilemma additionally aims to advocate for new boundaries and potentially different practices for social media. Many have already compared this documentary to game changing cultural works like Unsafe at Any Speed by Ralph Nader (urging drivers to use seatbelts) and The Jungle by Upton Sinclair (which depicts the horrid labor and sanitary conditions of the meat-packing industry during the Gilded Age). Those books were catalysts for major changes in American life. If The Social Dilemma leads to changes as dramatic as seatbelts in every car and safety in the meat industry, then Orlowski may find himself a titan of American influence.
-Jackson Nealis
7: Richaun Holmes
Richland Holmes is not on this list because of his actions on the court– no, he's made the list because of a strange incident involving BBQ wings. Holmes is a player for the Sacramento Kings, a basketball team who was confined, late in the season, to a quarantine "bubble" to prevent the spread of COVID during the playoffs.
According to Holmes, he ordered the wings and went to pick them up, unaware that he'd accidentally breached quarantine regulations until it was too late. While the slip up didn't influence Americans to have a sudden urge of chicken wings, his actions represented the wider idea of American dissatisfaction with quarantine and regulations placed on personal freedoms. Stir crazy "quarantiners" who broke protocols, some unsure about what was deemed safe, became symbols for the world of Americans defying the Coronavirus and government and social regulation.
-Jackson Nealis
6. TikTokers
While the rest of us may have been drowning in isolation during quarantine at home, this seemed to be the year for TikTok stars. Attractive looking teens were popping up left and right with viral videos and dances to catchy songs. In spite of all the chaos of this year, these influencers seemed to do pretty well, thanks to us being stuck at home and giving them the views. Houses full of these Tiktokers can be found throughout LA, including those at Hype House, Sway, and many others. TikTok stars truly reminded us that there's no problem too big as long as you can still "slay" a dance trend on camera at the end of the day.
-Ansley Morris
5: Rudy Guliani
Rudy Guliani makes a surprising appearance at #5. As the mayor of New York City during 9/11, his inspiring response and rousing speeches earned him the title of "America's Mayor" and a shot at the presidency in 2008. His reputation faded from the public eye until he signed as the president's personal lawyer. Embroiled in the controversy of the impeachment inquiry, he began his new role defending the president in an impeachment trial that led to his acquittal. A star and (in)famous figure in the new Borat movie, he also led President Trump's efforts to overturn the election. Through lawsuits and accusations, he raised doubt in the integrity of the 2020 election. Though abject failures, his efforts gave the country the Four Seasons Press Conference and the antics of Melissa Carone. This one time leader of the Republican past may prove to be a leader of the future. His efforts to delegitimize the election could lead to distrust of elections for years to come, leading to his place at #5.
-Jackson Nealis
4: Kamala Harris
Kamala Harris's rise to the Vice Presidency makes history in a number of ways. Born to a black Jamaican father and Indian mother, the California senator is the first woman, first African American, and first person of south Asian descent to be elected Vice President of the United States. Harris's story serves as an inspiration for women and people of color at a time when most government roles have previously been occupied by white men. Any newly elected Vice President should make a list like this purely because they are an indication of the future of the country, but Kamala Harris's heritage, her position in a party that is beginning to seek younger leadership, and role as a tiebreaker vote in a 50-50 Senate has perhaps made her the most noteworthy Vice President to date.
-Jackson Nealis
3: Joe Biden and Donald Trump
It may be a cop-out to place these two at a tie, but the influence of both on American politics in 2020 is hard to overstate. President Trump needs no introduction and the final year of his term was marked by his impeachment trial, his re-election campaign, and his response to the coronavirus pandemic. His Democratic opponent Joe Biden, after two previous attempts, finally won the presidency, besting his primary rivals and an incumbent president. Promising a diverse cabinet and a turned page on the Trump era, he offers optimism to many about a more "decent" political era. However the impact of a decisive campaign will reverberate through the country. A disastrous debate and marked by personal attacks, the 2020 campaign continues the path of decisiveness politics has taken in recent years.
-Jackson Nealis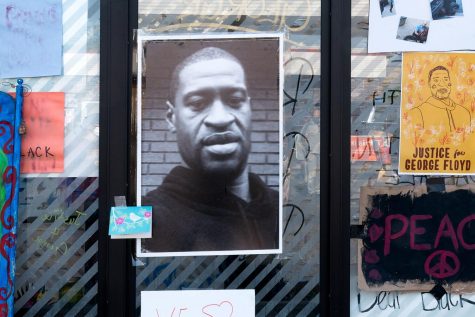 2: George Floyd
George Floyd is not alive today to see himself on this list but the impact of his death shook the country and the world. Whatever opinions about George Floyd and the circumstances of his death are held, he has become a symbol and a martyr for the quest towards civil rights. A global reckoning on racism has begun and it will take the world further down the path to finally eradicating racism. George Floyd and all those killed or injured by police in 2020 have made an extraordinary impact on 2020 and the push towards civil rights in general. His story reminds Americans of Emmett Till, whose murder inspired the civil rights movement. The movement Floyd's death inspired defines 2020 in many ways.
-Jackson Nealis
1: Health Care Workers
In a public health crisis, health care workers took up the seemingly insurmountable challenge of combating the COVID-19 crisis. And they did. Their tireless efforts and service have not gone unnoticed bringing unsung heroes to the surface. Against an unseen enemy, health care workers inspired hope and put in unthinkable amounts of grit and effort to save those afflicted by the disease and research how to end the pandemic. This was not without a cost. Health care workers suffered exhaustion and overwork but they did that for us. We were inspired to work towards being them and so we need to let them know that their sacrifices for us are noticed and appreciated. Their influence on 2020 is immeasurable, earning them the #1 slot on the list.
-Jackson Nealis
Look to the future. As we remember the past, we need to remind ourselves to get inspiration and take caution from the deeds of the people who made 2020 the year that it was. Remember that, and hopefully this year can be a little better. Happy 2021 everyone.
2