Falcon team finishes 6th in 130-mile Ragnar race
In December, a select group of cross country runners participated in the annual 130-mile Ragnar race. The Falcon Ragnarians finished 6th out of 200+ teams.
It was a cool 60 degrees in the mid-Florida woods as eight Falcons spread themselves along the 130-mile Ragnar running course, getting ready for their second race at the esteemed event. 
On December 4th, before the event, the Falcons set up a campsite where they would rest, bond, and bundle up for the next few days of the nationally renowned relay race at the Alafia State Park, just southeast of Tampa.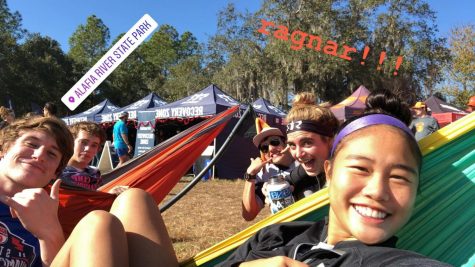 This year, to the shock and delight of the team and community, the Falcon runners achieved a sixth-place finish out of over two hundred teams.
Ragnar is a running event that occurs worldwide. It consists of teams of eight who come together to compete against one another. For their teams, the "Ragnarians" take turns running approximately 15 miles each, which eventually adds up to the required course length of 130 miles. 
The Falcons who participated in the annual Ragnar race were sophomore Micheal Thomas, junior Janie Chatham, and seniors RG Sherrill, Katie Lin, Jordan Stacy, Jackson Dillingham, Agustus Bayard, Matthew Kinkead, and Aiden Kovich.
The squad said that they run this race because it's a great way to bond with each other and to have a great time, even if they are running long, difficult races. 
The experience is a grind. Junior Janie Chatham said "[They] get very little sleep, so everything becomes much funnier as time goes on. I'm pretty sure Gus Bayard and I played with plastic candy canes for a solid two hours." 
This select group of runners wasn't alone though. Racing for another Ragnar squad was a team of Falcon parents and faculty, including Spanish teacher Mr. Wolcott, commonly known as Senor.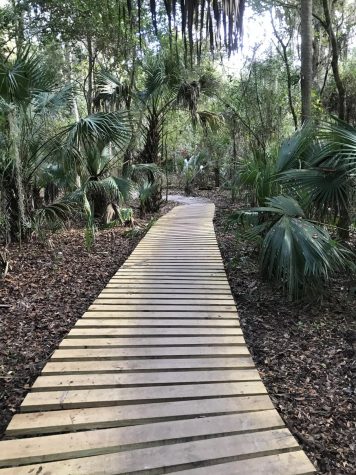 Administrative Assistant of College Counseling Mrs. Vogt ran on Senor's team, and regarding her experience, she said, "I did it because I wanted to try something new and I didn't know what to expect. It was just a fun experience and you try to get as much sleep as possible. You just enjoy the time with everyone, and try not to eat dirt."
The runners took turns running on three different trails that were of varying difficulties. When it wasn't a runner's turn on the trail, they would stay by their campsite and wait, passing time by hanging with their teammates, trying to sleep, and eating.
There's no question that placing 6th out of so many competitors is quite an accomplishment, and the near-win speaks to our cross-country program's prowess and runners' will to succeed.
Senior Jordan Stacy said, "Ragnar is always an interesting event, to say the least. I really enjoy being able to spend time with my teammates in that setting and also running in the middle of the night deep in the woods is really cool, especially when we run against the parents and faculty and beat them."
Advertisements