Kanye West: Yeezus to Jesus
The evolution of Kanye West throughout the years has been, well, interesting. With the release of his new album "Jesus is King," yet another era of Ye has arrived. Here's a review of the new album and a reflection on the artist.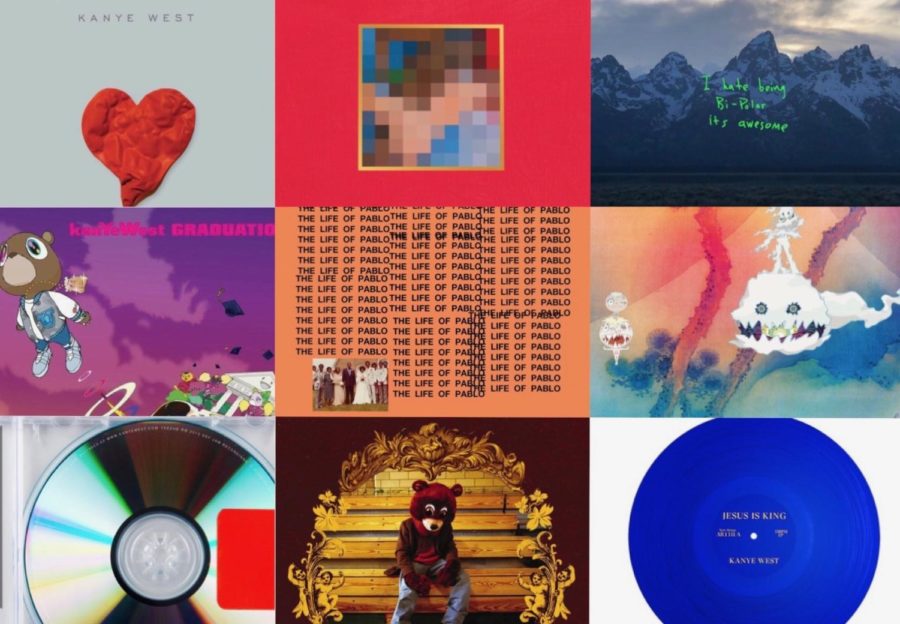 Kanye dropped his debut album, "The College Dropout," nearly 16 years ago, and at the end of October, he released his latest collection of music under the title, "JESUS IS KING."
It's official: The famous rapper, formerly known as Yeezy, has fully converted to Christianity.
West has been known to stand in the controversial spotlight, whether it be his Trump campaigning, saying he was going to run for president himself, his questionable, explicit lyrics, marrying Kim Kardashian and entering himself into the chaos that is the KarJenner clan, and now, his new album preaching his love for Christianity.
Kanye has done a complete 360 in the sense of what message his music is trying to get across. For example, just over a year ago, he released the popular hit, "I Love It," with rapper Lil Pump. Let's just say the lyrics of that hit are the complete moral opposite to one of his latest songs, "Follow God."
This album is getting a lot of play and people feel very differently about it. Sophomore Cole Rogers gave his input on the evolution of Kanye: "He went from good, to great. His music slaps."
On the other hand, Jackson Nealis, freshman, said, "Converting to Christian music is his choice, but I don't think it's going to go very well."
Whether you view him in a positive or negative light, chances are, you've heard of Kanye West before. His music career began in the mid-90s when he dropped out of Chicago's American Academy of Art to pursue his music. He started off creating beats for local producing artists until he really went big.
In the past two decades, West has produced many very successful albums such as Graduation, Yeezus, The Life of Pablo, and countless others. The common pattern among all of these albums is the consistent use of provocative language and catchy beats. That is, until a couple of weeks ago.
But, music isn't the only thing that he's responsible for creating. West has also released a popular shoe brand known by the name, Yeezy. He also collaborated with Adidas to create the clothing line, Adidas Yeezy. This line is filled with neutral, earthy colored garments.
It's clear to see that over his years in the spotlight, Kanye has been pretty successful in almost every field he's been in. The name, Kanye West, always seems to be in the headlines whether it's for his music, clothes, shoes, or other reasons.
On October 25, 2019, with the new album drop, West switched it up and went a new route. JESUS IS KING is a new path, to say the least. The voice and beats still sound the same, but the lyrics are where the Kanye we've all known seems unrecognizable.
"God Is," is one of the songs off the gospel-inspired album.  In it, he sings, "You won't ever be the same when you call on Jesus' name/ Listen to the words I'm sayin'/Jesus saved me, now I'm sane."
These lyrics are polar opposite compared to those of the song, "I Am a God," which he released back in 2013. In that one, Ye sings, "I am a God. Even though I'm a man of God. My life in the hand of God. So y'all better stop playin' with God."
In these lyrics, Yeezy appears to be referring to himself as a God, a far cry from a Christian mindset.
Kanye may be a celebrity "God" now, but it's safe to say that someone who refers to himself as a literal god isn't necessarily a faithful member of his religion.
Throughout the album, Ye preaches about how God has saved him and how his rebirth has cured his mental health issues.
So, one major question is, how have people been reacting to this new, changed Kanye?
Sophomore Piper Chan said, "It's kind of surprising when you think of the songs he was writing a couple of years back and now he's all of a sudden a gospel music artist, but the album seems to be doing well, so more power to him."
Another fan, junior David Daigle, agreed by describing the sudden change: "[It's] a little bit weird," he said, "but the music is still good."
It's not surprising that many are shocked by the new side of Kanye. One concern is how legit this newfound love for religion really is.
For example, West said he was going to run for president in 2016 on live television, and due to stunts like this, it's not completely out of the picture to think this could just be a scam for publicity.
"
I'm not surprised he's back in a controversial spotlight since he seems to always be starving for attention"
— Mr. Cotton
On the other hand, the strides Kanye has made so far with this new, changed version of himself seem to be the real deal. For example he runs a church service every Sunday and seems to have been working on using less to no explicit/provocative language.
Kanye has been known to make big, shocking moves in society, such as saying he was going to run for president back in 2016, or the infamous interruption of Taylor Swift at the 2009 VMA's. It's safe to say that West isn't a stranger to the shock-factor motive.
Mr. Cotton, a math teacher in the upper school, said: "I'm not surprised he's back in a controversial spotlight since he seems to always be starving for attention."
Regardless, JESUS IS KING, has gotten its message across successfully. Kanye's sticking to this new religious side of himself, not backing down against the haters, and the album seems to be doing pretty well as it's holding steady at the top of the charts.
Kanye went from boasting about how he believed he's a god, to fully relinquishing himself to the power of God. Will Kanye inspire the younger generations to become members of the faith as well?
Advertisements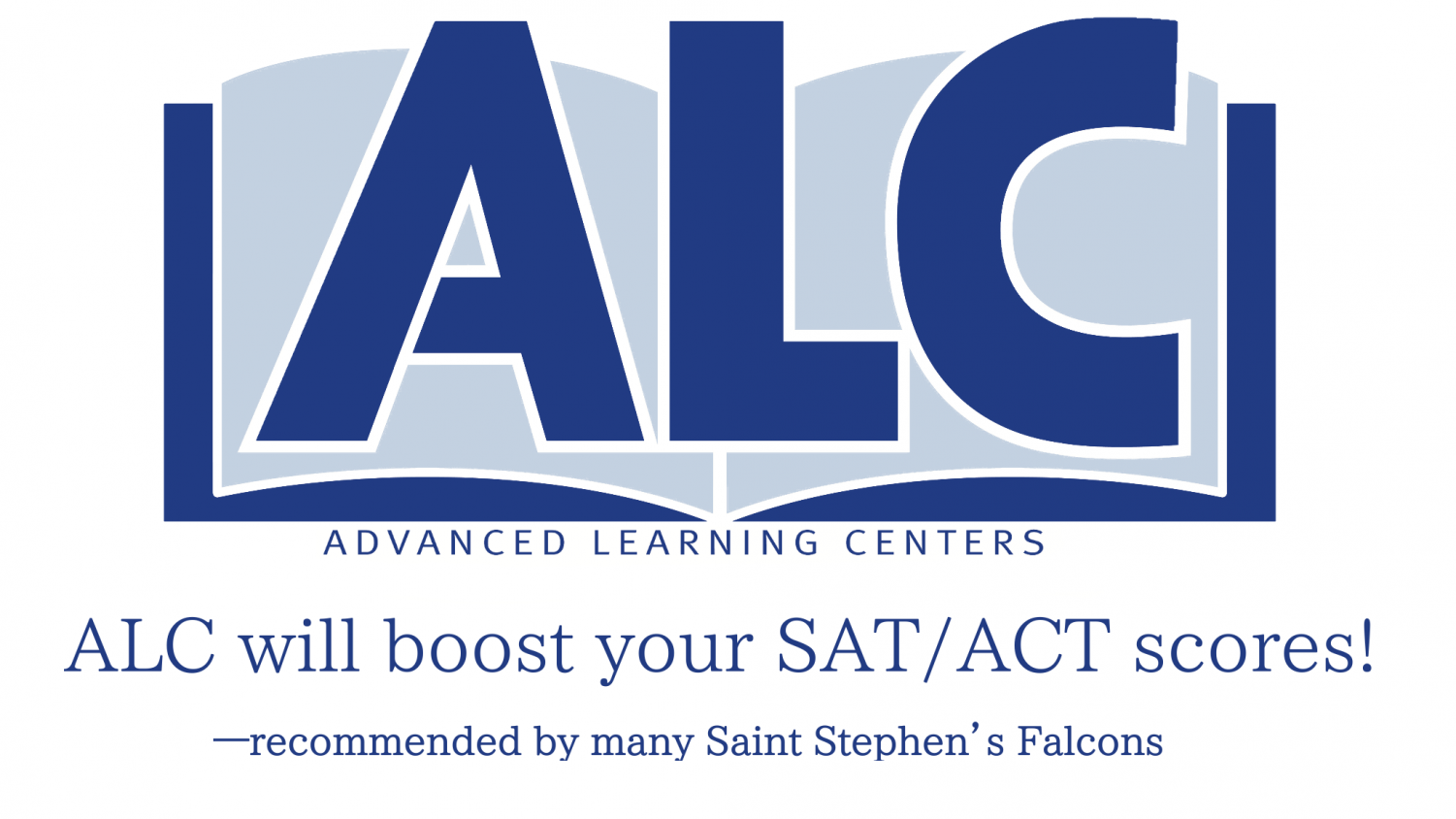 About the Contributor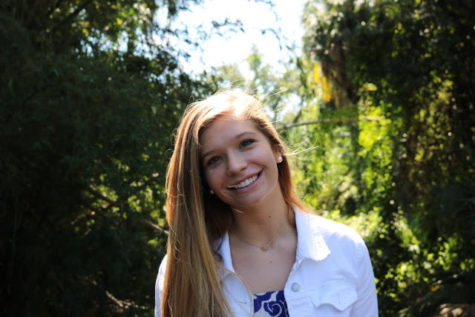 Ansley Morris, Staff Writer
Ansley Morris, Staff Writer. 1st year on The Gauntlet

Interests: Playing volleyball, boating, and watching The Bachelorette

Favorite musical artist:...