Falcon Spotlight: Dylan Zoller
The performing arts programs at Saint Stephen's is one of the most prominent, up-and-coming programs, and it's growing at a rapid pace. New students join every year to develop or show their talents in the school productions throughout the year.
Dylan Zoller, junior, is one of the many talented performing arts students here in the upper school. Dylan grew up in Columbus, Ohio, but moved to Bradenton in 2007. He has been attending Saint Stephen's since 7th grade and just started participating in the theater program in his freshman year. He took theater as a freshman to complete his art credit, but little did he know that he had stumbled upon his passion.
After his first year taking Theater 1, Zoller found an interest in working backstage for Mrs. Elisha's musicals. After experiencing the backstage life, Dylan thought he would give another year of theater a go.  And it was a good choice.  
In Dylan's first play, he had a role in Our Town for his Theatre 4 Production class junior year. Then, he went into junior year knowing he would be performing in the middle/upper School musical, The Addams Family.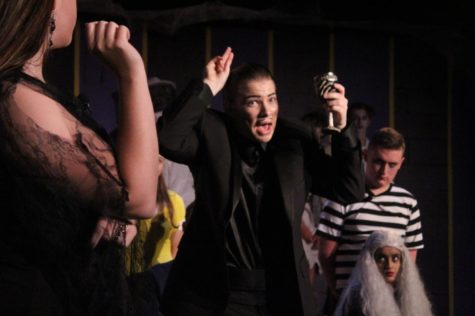 Dylan joined this year's musical as one of the lead roles, Gomez Addams. He went deep into the roots of his character to create his own version of the beloved character of Gomez Addams; Zoller added a very singular personality to Gomez: he made him quirky, funny, outlandish. Dylan said he picked up experience in creating characters during his participation in Mock Trial, where the student has to formulate a character to be in front of a real judge and jury.  Zoller hit it out of the park.  During the performances of the Addams Family, he was a standout: He made the crowd laugh, he commanded the stage, he owned the role.  It was something to see. 
Zoller described, in depth, what the experience of being in a musical production was really like.
"Working in the musical was the best experience I have ever had. It introduced me to all kinds of new people I hadn't met before, and of course, I was with friends as well. Working in the musical showed me that there is more to just getting on a stages and singing songs from a script. It showed me that there's another level of complexity to acting; I had to learn who my characters were."
Dylan Zoller is finishing off his junior year feeling very accomplished, having found out things he never knew about himself through the programs he's joined on campus. He joined mock trial sophomore year to test his public speaking abilities, and then there was his singing. He tested this ability during the spring musical The Addams Family this year.
Zoller explained how participating in theater and mock trial have changed the way he interacts with others.
"At the end of my sophomore year, I made significant improvement with theater and being a more social person. I have Mock trial and theater to thank for that."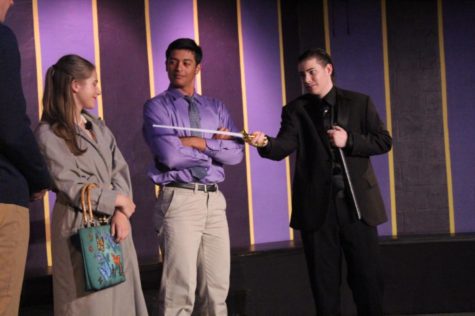 You may think theater isn't your cup of tea, that it only pertains to a certain theatrical type of person, but if you hear what Dylan has to say about it, you might find something you have a passion for. Dylan felt the same way, but he gives thanks to senior classmate Emily D'Amico for introducing him to backstage, which later led him to realize he had a passion for performing arts.
"The sadness was from knowing that the musical was over and the experience was done. But now I realize that thought the Addams Family experience was done, the experience of performing and being a character is far from over."
Advertisements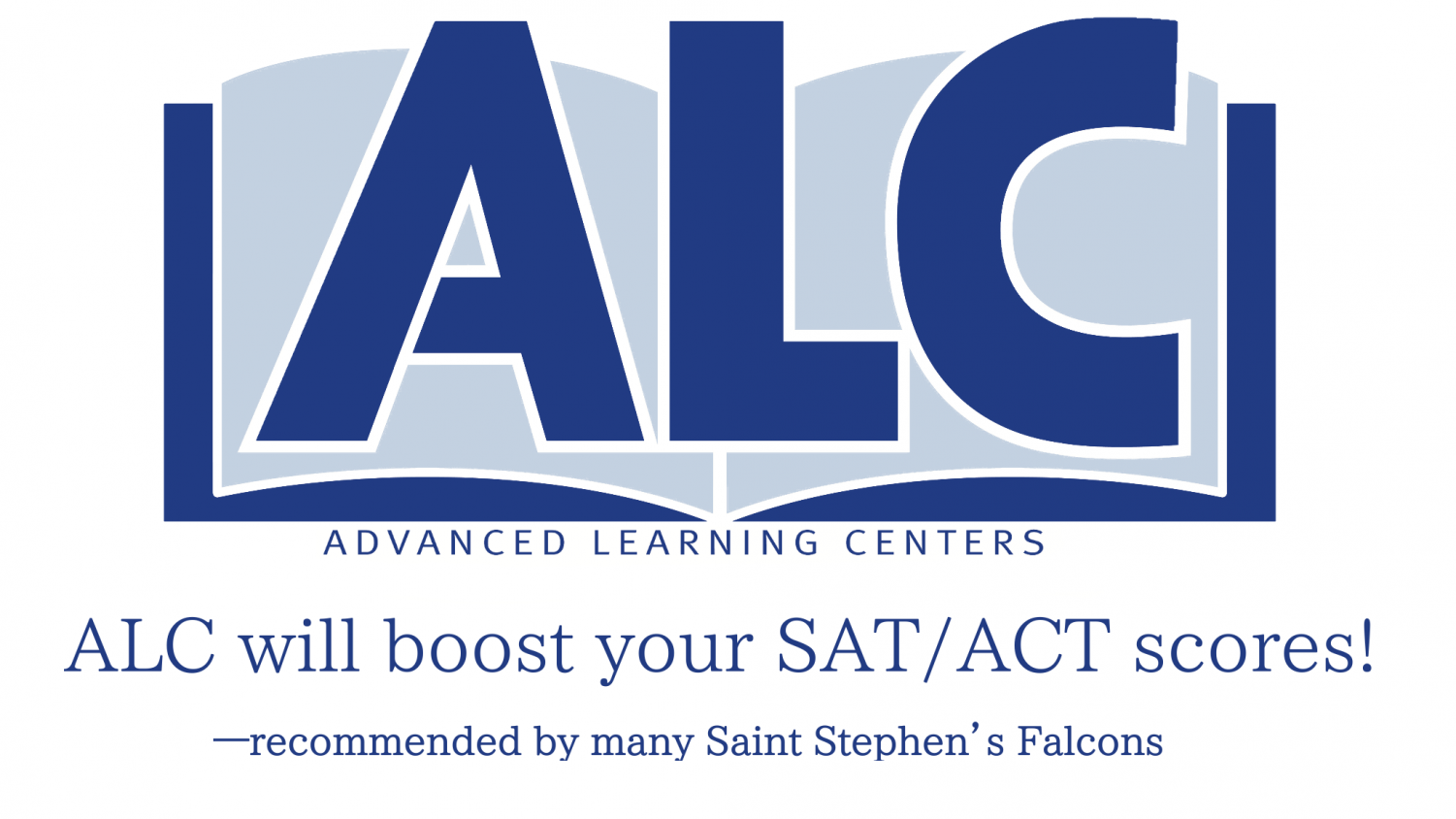 About the Contributor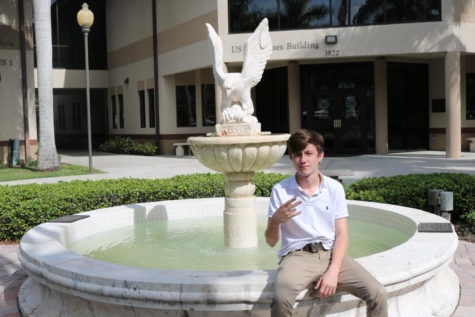 Jack Barnes, Staff Writer
Jack Barnes is new to The Gauntlet for 2018-2019. Jack likes playing soccer in his free time.