Falcon Spotlight: Mr. Holt
Mr. Holt is the first face you see in the morning, and the last one you see in the afternoon. He is our beloved administrative assistant. The Gauntlet sat down with the legendary Mr. Holt to find out more about him.
You may have heard him on the intercom before lunch, or been greeted by him in the morning when you turn up late. But how much do you really know about Mr. Bill Holt?
Mr. Holt has been a key figure in the school's front office for many years, and he was kind enough to sit down with the Gauntlet to answer a few questions.
Q: Where are you originally from?  
A: I was born in Ft. Belvoir, Virginia, and lived the life of travel for the first 15 years of my life.  But Bradenton has been my home for many years.
Q: What brought you to Saint Stephen's?
A: Dr. Pullen called to offer me some part-time work after my banking career in Sarasota.
Q: How long have you been a receptionist and attendance manager in the Upper School, and what has the experience been like?
A: I've been the attendance manager and the assistant to "Team Front Desk" since 2014. This place can be like what I envision an air traffic control tower would be like at certain times of the day. Some important lessons I've learned while working here are to always stay calm, keep a cool head and a welcoming and friendly demeanor, and know that you have a strong Saint Stephen's team with you to rely on for assistance. It's an enjoyable experience!
Q: Who is your biggest inspiration?
A: Mom and dad; Dad was a career US Army officer and mom is there for love and all sorts of advice!
Q: How did you get into playing the organ?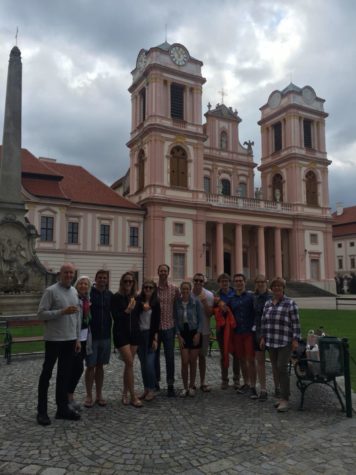 A: I played in a rock band throughout middle and high school and was totally impressed watching a guy named Lenny Dee at his St. Pete Beach Night Club. He played a large Hammond Organ. I then became overwhelmed by the sound and beauty of the colossal and historic cathedral organs of Europe when visiting there.
Q: How long you been playing the organ?
A: I've been playing full time since 1989. I now play at some of the church services at Christ Episcopal Church and at various services in churches in the bay area when there is a need for special music.
Q: If you could be any animal in the world, what animal would you be and why?
A: I usually turn in around 8:30-9 pm and I have long forgotten how it is during the wee hours.  So what better rapture through which to experience the world of the night than our stealthy and swift friend… the owl. As an owl, I could reverse the cycle and experience the rapture of night flight and discover the often mysterious and exciting nocturnal life which flourishes while the rest of the world is in winkin' and blinkin' in nod land. Plus, I could regain, at a much higher level, two senses which seem to fade from us as we progress in life…very acute hearing and super-powerful vision!
Q: What is the coolest place you've ever been to?
A: Rothenburg, on the Tauber River. It's a very cool and historic German village. It was very cold when I was there… negative 5 degrees Fahrenheit.
Q: What did you do before working at Saint Stephen's?
A: I worked at a community bank called Century Bank, and Sabal Palm Bank in Sarasota.
Q: What was your first car when you turned sixteen?
A: My dad gave me his turquoise Rambler 660 station. It held many rich memories with vast amounts of miles of travel on the highways and the back-roads throughout Europe. What an exciting experience that was!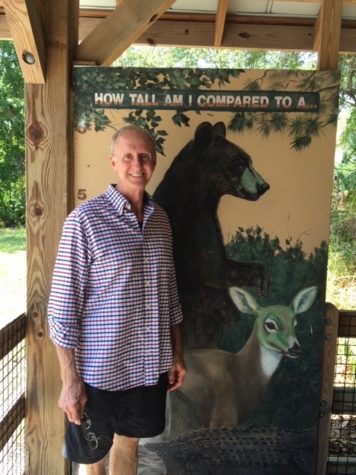 Q: What is an interesting fact that nobody knows about you?
A: I was a water-skiing fanatic in high school and college. It was a fun hobby, but very expensive!
Q: What did you want to be when you were growing up?
A: I aspired to be many things, but a professional musician seemed to be the overriding desire. I have been able to manage that profession on a very limited basis through it all somehow!
Q: If you were to get rid of one state in the U.S., which would it be and why?
A: I believe every state in our union has something to offer for the good of the order, although the 'state' of confusion would be nice to get rid of. Seriously though, I have found something beneficial about every state through which I've traveled and in which I have lived, so I would leave them all intact.
1
Advertisements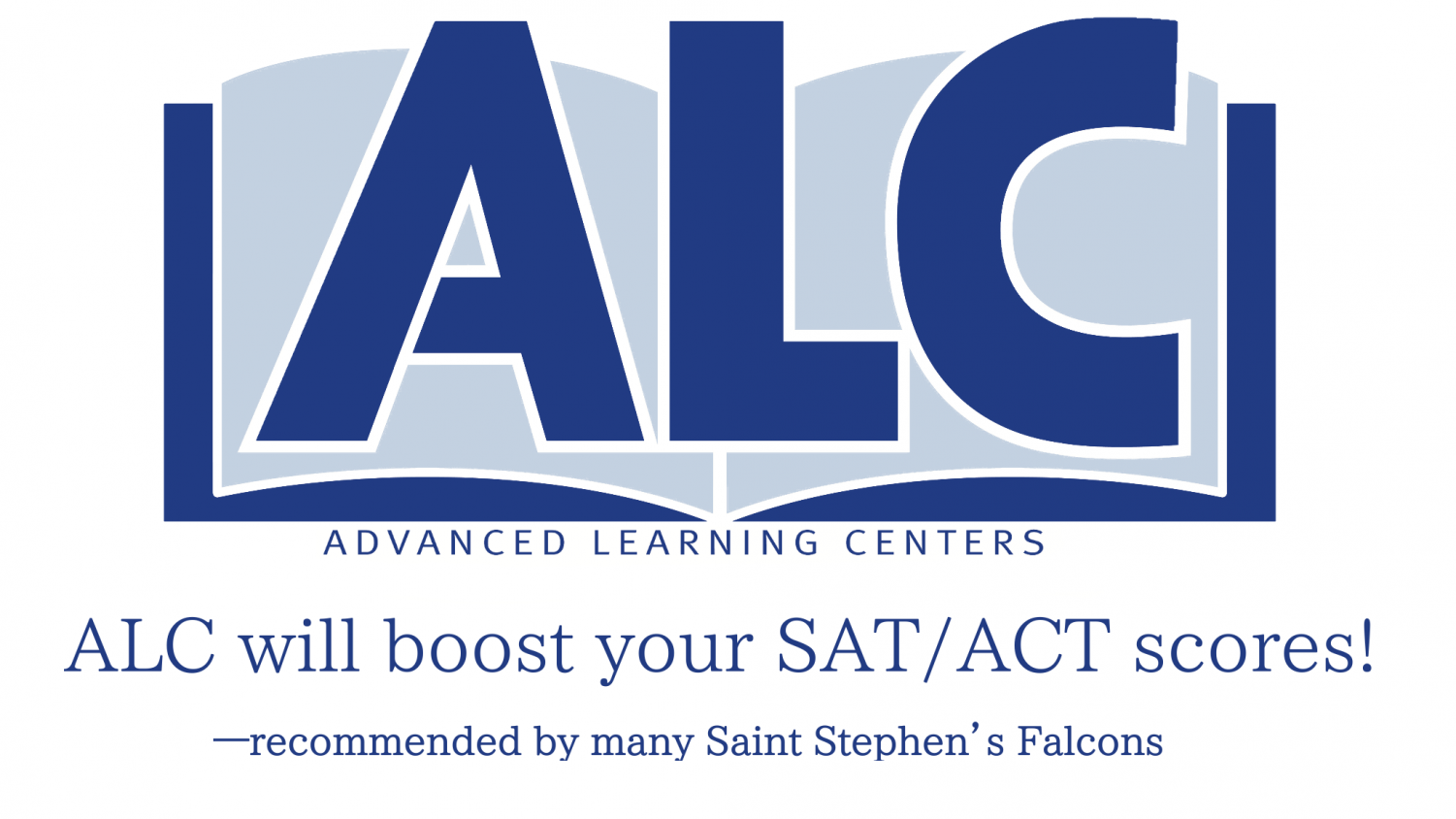 About the Contributor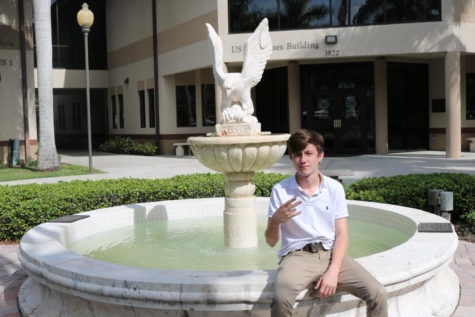 Jack Barnes, Staff Writer
Jack Barnes is new to The Gauntlet for 2018-2019. Jack likes playing soccer in his free time.