10 things you didn't know about Mr. Hoonhout
As part of our Falcon Spotlight series, writer Noah LaBelle asks some interesting questions of an interesting teacher.
Hang on for a minute...we're trying to find some more stories you might like.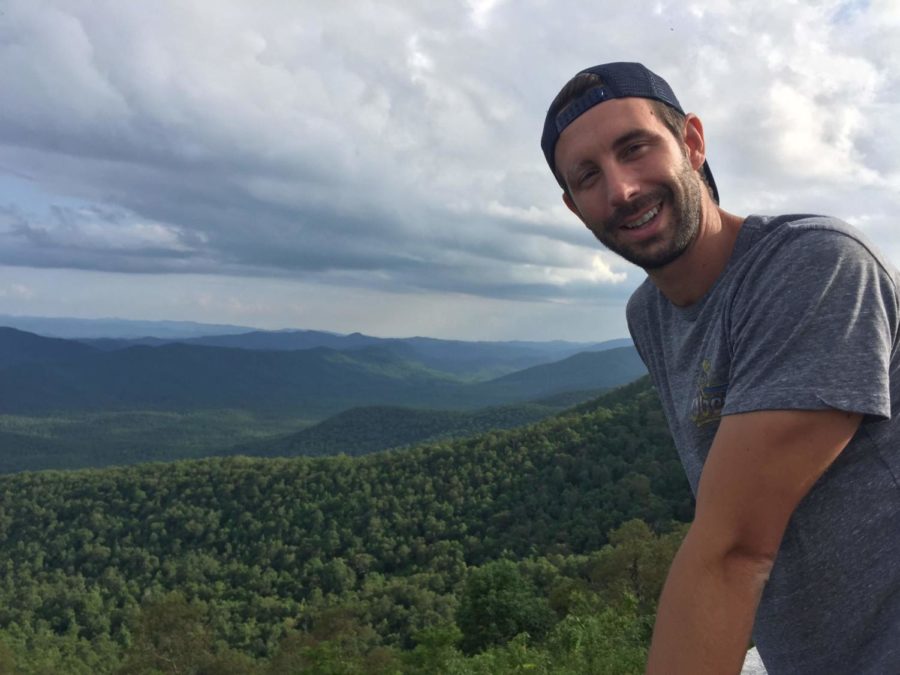 Located in a classroom on the second floor of the upper school Turner Building, you're bound to stumble into an often-bearded, friendly English teacher who towers over the freshman at their cubbies, adjacent to his room. You may know him as Mr. Hoonhout, Mr. H., or even Big Hoon, and he's been teaching at Saint Stephen's for seven years.
Mr. Hoonhout transferred positions from the middle school two years ago (where he taught 8th grade English), after the departure of upper school teacher Scott Hertrick. Like many of our faculty, there's probably a lot you didn't know about Mr. Hoonhout, so here are 10 interesting facts that will help you to get acquainted with the Hoon.
Fact #1: Hoon's hobbies consist of playing the "uke" (ukulele) and the guitar. Another interesting hobby of Mr. Hoonhout is playing competitive Spikeball (a popular new beach sport). He often heads to Lido Beach with friends, where they battle it out in the sand.
Fact #2: Mr. Hoonhout was born in New Jersey and attended West Essex High School for his freshman and sophomore years. Mr. Hoonhout's family then moved to Sarasota, Florida, for a fresh start. In Sarasota, he attended Cardinal Mooney for his junior and senior years, and graduated in May 2003.
Fact #3: Mr. H attended Florida State University. He pursued his interest in creative writing, and then he attended NYU for graduate school, where he got his M.A. in English. To this day, he continues to write short stories and submit them for publication.
Fact #4: Hoon played varsity soccer in high school, and even took his team, Cardinal Mooney, all the way to the state championship against the at-the-time second-best team in the nation, Melbourne Central Catholic. Hoon is also a ping-pong fanatic; he tried out for the varsity ping-pong team at NYU. He didn't make the team, but he swears that he was better than most of the players.
Fact #5: His favorite TV show is Yellowstone on the Paramount Channel. He describes it as a "western for modern times, with compelling characters and authentic storytelling."
Fact #6: Hoon likes to jam out to indie rock music. Bands like The National, The Head and the Heart, Dawes, and The Gaslight Anthem are his favorite groups.  He also loves "texas country," as he puts it, featuring bands like The Turnpike Troubadours and Whiskey Myers.
Fact #7: Hoon's first job was at the age of 14, working for the New Jersey Jackals (a minor baseball league team) at their home stadium in northern New Jersey.  Mr. Hoonhout's job at the park was to sell pretzels from a cart and "hawk" peanuts to rowdy baseballs. In a word, to summarize his experience, Mr. Hoonhout described his first job is "peculiar," but he also says it was a valuable learning experience.
Fact #8: Hoon is known for his famous sayings. His go-to phrase is "Got 'em." Why? Well, according to Hoonhout, he needs the saying daily, as he's "regularly roasting" kids in playful banter during classes.
Fact #9: As a child, Mr. Hoonhout was babysat by a cute girl that lived in his neighborhood. The cute girl was Christina Ricci, a soon-to-be Hollywood star whose role as Wednesday Addams in The Addams Family made her famous at age 14.
Fact #10: Mr. H has is a fear of heights. He says that the phobia may be caused by a recurring dream where he's balancing himself on a very thin roof top of a very tall building. At the top of the building, he's looking over the edge for the entire night!
Mr. Hoonhout is a very unique teacher and many of his students have enjoyed his classes throughout the years.  He truly is a Saint Stephen's gem, and we are all lucky to have him here.

About the Writer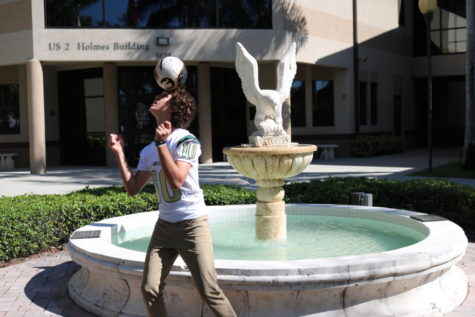 Noah LaBelle, Section Editor
Noah LaBelle is a new staff member of The Gauntlet for the 2018-2019 school year. Noah has been captain of the boys' varsity soccer team at SSES in addition...