A broke person's guide to Christmas shopping
Hang on for a minute...we're trying to find some more stories you might like.
Christmas season has finally come around again. It's a time full of putting up Christmas trees and stockings, singing Christmas carols, and buying presents for your family and friends. But what if you don't have any money? What if you still want to get meaningful gifts for the people in your life, but you have a restricting budget? Well look no further, because this is the your guide to getting someone a meaningful Christmas gift spending as little money as possible.
Tip 1: Make something nice. And I don't mean something that you once made for your parents in 1st grade. Use your artistic talent- whatever it may be- to create something beautiful that they'll treasure forever. They won't even know that you did it because it was cheap. Make sure to put a lot of time into it, and they'll appreciate the effort and thought you put into it, no matter what it is.
Tip 2: Food. If you're not the creative type, there's still hope for you to make something for the recipient of your gift. Everyone likes food. Make them a batch of cookies, a gingerbread house, or one of your favorite desert recipes. Another option might be to make them a kit for them to make their own recipes. For example, you can put together some homemade cookie dough, a bag of homemade frosting, and some sprinkles to make a make-your-own cookie kit. Just remember, when it comes to food, you can never lose.
Tip 3: Get something cheap, but nice. Every store has those shelves on the ends of aisles that are filled with all their clearance and cheap stuff. When you go to a store, browse through those; you just might find that gift you were looking for. You can also think about buying someone one of those items that are generally cheap. Get them a scented candle, a notebook and pen, or a Christmas ornament. Just think about the recipient, and buy them something they will like.
Tip 4: Provide Them with Entertainment. If you want to buy someone an unconventional gift that's still cheap, get them a few months of Netflix or a year subscription to a magazine. These don't cost too much, and will last the recipient several months. You can also give them a board game or a deck of cards with a book of rules for card games. These are things the recipient can play over and over again, and they might even allow you to join the fun.
Tip 5: Make a funny gift basket. If you're really desperate, you can look up "cheap stuff" or "cheap gifts" on Google or Amazon, many ridiculously cheap items will appear. Buy a few of these items that you think the person will like, and put them together into a gift bag. You can even try to come up with a theme for your gift bag to make it more fun.
There you go! These 5 tips should help you to buy a perfect, cheap present for one of the people in your life. To help even further with your gift-giving, we interviewed two high school students and asked them "What is the cheapest Christmas gift you bought someone that they liked?" Abby Gentsch said "The cheapest thing I made was a homemade sugar scrub. My grandmother loves ducat scrub, so made her a homemade scrub from sugar, essential oils, and coconut oil. It was probably only $3-$4 in all." We also asked MacKenZie Rumage, who said that she bought her aunt "a little wooden Santa that cost $2-$4."
In conclusion, as long as you put a lot of thought into your gift and think about the person for whom you're buying it, you can't go wrong. Merry Christmas and happy shopping!

About the Writer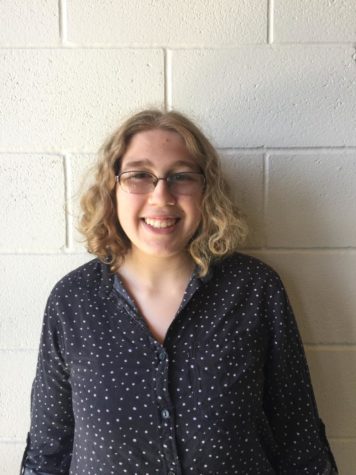 Kassandra Haakman, Co-Editor in Chief