This week's briefing: Oct. 28-Nov. 1
Like to know what's coming up on campus each week? "This Week's Briefing" highlights the key happenings for upper school student's for the upcoming week.
Hang on for a minute...we're trying to find some more stories you might like.
All Saints' Day Chapel
A US/MS chapel will be held Friday, Nov. 1 in celebration of All Saints' Day. This is a professional dress day. 
Student-Led Conference Day
No classes will be held this Wednesday, Oct. 30 as all students will have their student-led conferences.
Senior Speeches
Tuesday, Oct. 29: Chiara Pogacic, Kyra Marshall
StuCo Halloween 
This Thursday, StuCo will sponsor a Halloween spirit competition. Extra points will be added for best dressed girl and guy. Students must dress in school appropriate halloween costumes. 
IQ Registration
On Monday, Oct. 28, students will register for IQ during advisory using a Google Form.  Students should bring their iPads to advisory.
Senior Breakfast
The Senior Breakfast will be held Tuesday, Nov. 5 from 9 to 11:30 a.m. at Dr. Pullen's residence. This is a professional dress day for all seniors. After breakfast, all seniors return to school for an 11:45 a.m. class photo followed by regular classes.
Senior Portraits
Every senior must make an appointment and be photographed on Nov. 6 or Nov. 7 for the yearbook. 
Photo Retake Day
All US students who were absent on, or enrolled at SSES after, all school photo day will have their picture taken Nov. 7 during advisory.

About the Writer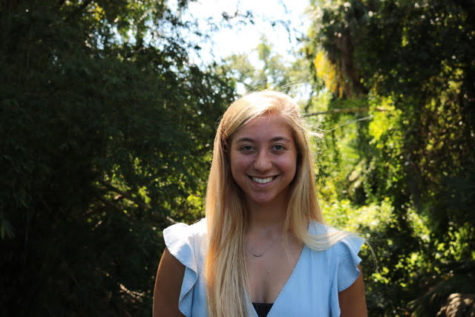 Alyssa Nucci, Associate Editor
Alyssa Nucci, Associate Editor. 1st year on The Gauntlet 

Interests: Swimming, Netflix, Sweetberries 

Favorite musical artist: Post Malone

Favorite...