Two Falcons to perform in 'Mamma Mia' at Manatee Players
Come watch Saint Stephen's students in a local performance of 'Mamma Mia'
Two Saint Stephen's students, Senior Maddie Cashen and Sophomore Alex McLemore are performing in a local performance of Mamma Mia at the Manatee Players on 502 3rd Ave W, Bradenton, FL. 
Mamma Mia is a musical that, according to the Manatee Players, tells the story of a "young woman's search for her birth father." With music by ABBA, this comedic show is a great family friendly activity that's here for a limited time only.
You can come see this show from october 14th- 31st and you can check the Manatee Players' website here for the tickets and times. 
Fellow Saint Stephen's student Caroline Pope, who watched the opening performance, said that the show was amazing and that "the dances were coordinated and entertaining." All of the hard work these actors put into the performance really shows as they sing and dance their hearts out each night.
Come support your friends, fellow students, and community theatre by coming to watch this show.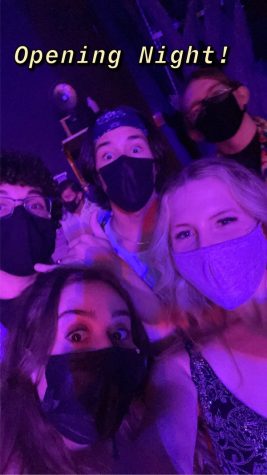 3