Duck, Duck, Goose? It appears a senior prank is coming…
Last week, we experienced the excitement of searching the school for mini rubber ducks. But is there more to come?
Hang on for a minute...we're trying to find some more stories you might like.
Every year at Saint Stephen's, the senior class pulls an annual prank on the upper school. Last year, in a disappointing gesture, the seniors pranked the school by spraying a disgusting substance around campus, which was very unpleasant.
Students had to cover their noses during the school day to avoid the disgusting smell. The whole idea of these pranks is to create a fun atmosphere between students and staff.  Most importantly, the prank tends to be a memory all the seniors can cherish before they graduate.
This year, the school has already witnessed a sneak peak of what the actual senior prank is going to be. Last week, an anonymous senior hid little toy ducks all around the Upper School, and all of a sudden, the school was filled with squeaking, quacking sounds.
Some of the ducks even advertised a prize that could be claimed if they were taken to Mr. Forrester. Of course, that was a mischievous, disingenuous message and Mr. Forrester found himself overwhelmed by a cluster of students requesting a prize.  There were, of course, none to be had.
"
We want to leave our mark before we graduate."
— Anonymous Senior
Who knows what the next Senior prank might be? From what I've heard, the class of 2018 seniors has something bigger and better than the previous year. As a senior myself, I am excited to leave Saint Stephen's with some memorable laughs from the reactions of students and faculty.

About the Writer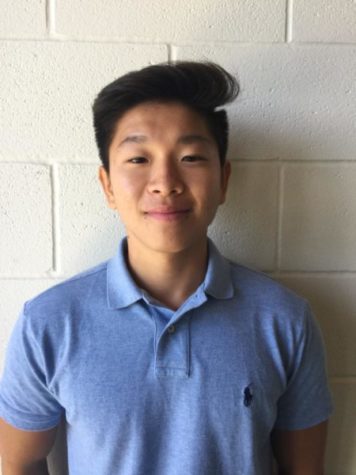 Samson Yang, Columnist
Samson is a senior at Saint Stephen's Episcopal School. He retired from the Journalism team a couple years ago, but now he is back to write some more!...