Brown bag lunch Thursday: "therapist adventurer" visits campus
Alumnus Logan Walters is coming back to Saint Stephen's. Don't miss his upcoming brown bag lunch.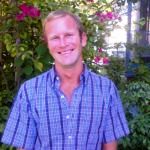 Hang on for a minute...we're trying to find some more stories you might like.
This Thursday, on January 1st, Saint Stephen's high school students will get the opportunity to attend a brown bag session in the boardroom at lunch. The students will be able to talk with Saint Stephen's alumnus Logan Walters of the class of 2000.
Our alumni director, Mrs. McFeeley, was kind enough to provide the Gauntlet with some information about our upcoming visitor's activities after he graduated from Saint Stephen's. Here is what she said:
"Logan Walters, Saint Stephen's Class of 2000, is a National Certified Counselor and a Registered Mental Health Counselor. He obtained his master's in Clinical Mental Health Counseling and his master's in Business Administration, with a focus on non-profit management, from Western Carolina University. His certifications include: Red Cross Lifeguard and CPR, Wilderness First Responder, ACA Coastal Kayak Trip Leader, and Advance Diver.
Logan believes that interacting in nature and in the community leads people towards positive growth and connection. He conducts his therapeutic sessions on kayaks, boats, along nature/beach hikes, at parks and at challenge courses… along with a more traditional office settings.
In 2001, Logan started his career helping people reach their goals at nonprofits including Goodwill and Habitat for Humanity. As his passion for helping people grew, so did his interest in connecting people to themselves and others through nature and outdoor adventure. For over 8 years, Logan was the Director of a wilderness adventure program and an accredited boarding school outside of Asheville, NC.
In 2014, Logan moved to St. Petersburg and started a mental health and holistic growth practice, working with youth, adults, and families. In addition to his private practice work, he is a mental health advisor and student management trainer for Thompson Island (Boston) Outward Bound and SOAR (Florida Keys), the Board Chairman of ASPIRE Youth & Family, and an adventure facilitator for a St. Petersburg non-profit called Pathfinder."
Obviously, Logan has accomplished a lot since his graduation and has had many interesting experiences.
Students who come to listen to Logan talk will get the chance to hear about life after graduation and learn about a new type of career. All students are welcome to come, and teachers are encouraged to attend as well..

About the Writer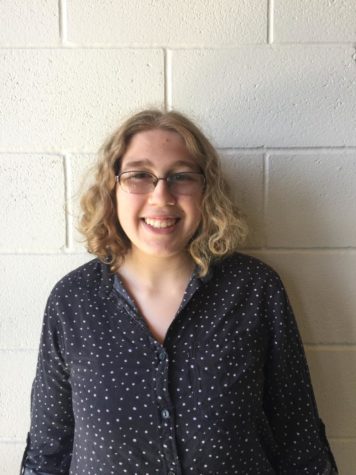 Kassandra Haakman, Co-Editor in Chief
Sophomore Kassandra Haakman is in her second year working on the Gauntlet. As Co-Editor in Chief, she hopes to write about a wide range of topics that...