Prom is right around the corner!
Here are all the details for this year's event.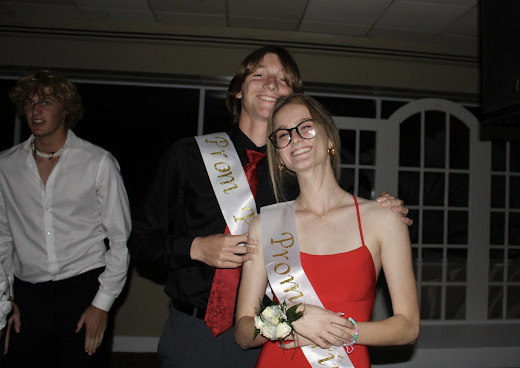 Prom is right around the corner! 
Here is everything you need to know to make prom a night to remember. 
This year's prom will be held on April 22nd, at The Devyn in Sarasota. Students are expected to arrive at the venue at 6:30 pm and stay until 10 pm. 
And a lot of students are excited about this year's event.  Sophomore Emily Abde said: "I'm excited to finally dress up for something," and the buzz this year is tangible.  
If you're a junior or senior taking an underclassmen as a guest, you're in luck! 
Instead of paying the standard $95 per ticket, you can take advantage of a $10 discount (on both tickets), if you bring an underclassmen or a guest from outside of school.
 This year's theme is a Black and White Affair! Though, the junior class officers have assured me that the theme does not affect your attire, so feel free to wear your brightest neons to the event! 
 If you plan to bring an underclassmen or outside guest, you must register their name by speaking to Mr Holt. Mr Holt will need the name of your guest in order to assure all those who attend are ticket holders.
I asked a few students what prom moment they were looking forward to most. 
Senior Emily Esposito expressed how prom will be a bittersweet experience for her this year. "Since I'm a senior, I'm really excited to spend time with my friends since this will be our last prom together."
So come and join these seniors as they enjoy their last SSES prom—it will be a night to remember!
2