Video: Dodgeball Tournament Saturday featured heated competition
On Saturday, six ecstatic dodgeball teams convened in the Hoagland Arena to face-off in the first ever Student Council Dodgeball Tournament.
Hang on for a minute...we're trying to find some more stories you might like.
Student Council held the first ever StuCo sponsored Dodgeball Tournament at the Hoagland Arena this past Saturday. Six teams out of seven battled in a bracket-style tournament, and the winning team went home with a $100 cash prize. The entry fee for each team of seven was $50.
The winning team was led by Student Council's very own Cade Westberry, alongside seniors Noah LaBelle, Max Damm, Ben Tobio, Truman Carlsen, and junior Jacob Whorf.
For their final player slot on the roster, the winning team took advantage of the opportunity to recruit outside help, adding Erik Schulz, one of SSES's strength and conditioning coaches.
Check out the linked video for live action of the tournament.

About the Writer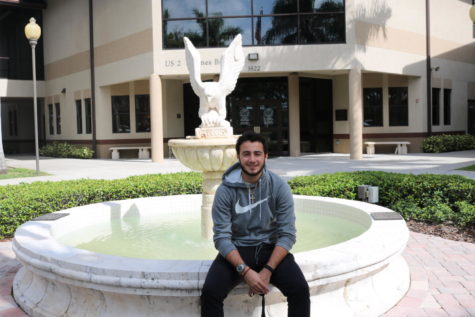 Mark Gharby, News Editor
Mark Gharby joined The Gauntlet for the 2018-2019 year. He is passionate about soccer.