A week without cell phones: a recap of Saint Stephen's "social experiment"
Hang on for a minute...we're trying to find some more stories you might like.
In the wake of the week-long cell phone experiment, students and faculty alike are left to reflect on the outcome. The ultimate question is: Will Saint Stephen's ever implement a no cell phone policy? And further, what does the recent experiment show about the students ability to go through the day without their phones?
During the week of January 22nd through the 26th, all upper school students were required to turn in their cell phone to their advisors before the school day began. Some advisors actively collected cell phones while others just trusted the students to bring their phones in themselves.
When the so-called "Social Experiment" was announced, it recieved mixed reactions from students. A few students and Mr. Forrester performed two skits in assembly, in which they announced that they had decided to initiate the experiment.
Mr. Yanelli showed a Ted-Talk video along with the skit, depicting a young woman (a representative of millennials) during a job interview, who failed miserably because of her cell phone addiction.
Many students found it somewhat offensive that the faculty thinks of students in this light. However, Mr. Yanelli made sure to clear up that he just thought the video was funny; he doesn't believe the video's actors actually resemble Saint Stephen's students.
As usual, some Falcons were able to find ways around the rule. A few reportedly turned in inactive iphones they had laying around their house or just refused to give it to their advisors. Advisees not turning in their phones just shows that the younger generation is more attached to devices than ever before.  
The "social experiment," as it was called by Mr. Yanelli, recieved mixed reactions from both teachers and students. A popular opinion of students was that the experiment should have been optional.
One anonymous senior girl said, "I think it [the social experiment] shouldn't have been forced, instead it should have been offered."
To look at the other side of the argument, allowing the phone-less week to be optional would introduce bias to the experiment. Students who would willingly give up their phones are likely to say that they didn't have problem living without one. However, the data from the experiment wouldn't account for the non-participaters who would not enjoy going to a school that took their phones away every day.
Senior Samson Yang had a rather strong opinion about the social experiment. He said, "I gave up my phone for four of the five days. It made me feel very disconnected from society. Also, the conversations with my friends felt very forced."
In the end, the cell phone social experiment wasn't really conclusive in providing an answer as to whether or not life at Saint Stephen's would be better or worse without phones. However, it did show how some students and faculty have a cell phone problem.
That's not to say that the experiment was perfect. It aggravated some students, and some felt as though the school imposed  the restrictions upon without getting enough say from the students. Going forward, it will be interesting to see what the Saint Stephen's administration decides.

About the Writer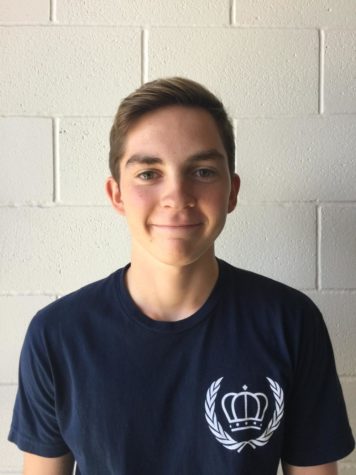 Max Manning, Co-Editor in Chief
Senior Max Manning is Co-Editor-in-Chief of The Gauntlet and currently in his second year on staff. As Co-Editor-in-Chief, Manning is responsible for leading...