Top 5 pic(k)s to win StuCo Door Decoration Competition
Hang on for a minute...we're trying to find some more stories you might like.
This Thursday, The Gauntlet staff took a look at all of the festive doors around the upper school. After a day of deliberation, the staff has come to a conclusion about which doors are the best.
5. Mrs. Conn's advisory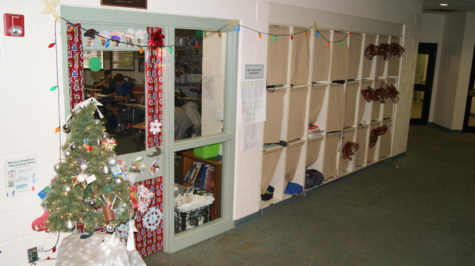 Coming in 5th, the Gauntlet staff chose Mrs. Conn's advisory. We thought their tree was creative and that the wrapping paper on the door was a nice touch.
4. Sra. Collins's advisory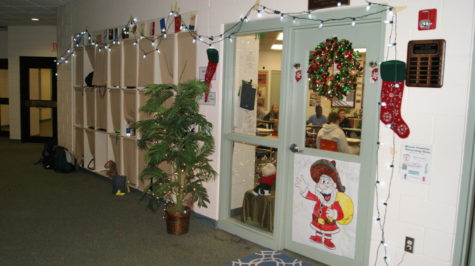 In 4th place, we had Sra. Collin's advisory. The Gauntlet staff thought that the wreath on the door was creative. Also, we enjoyed the picture of Santa with a sombrero.
3. Mr. Peterson's advisory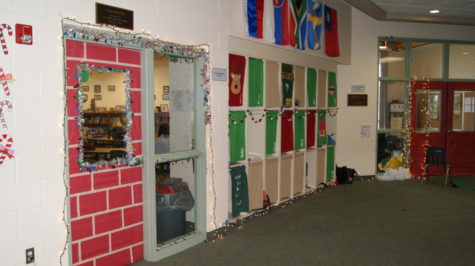 Unlike many doors, Mr. Peterson's advisory decided to string their lights below the cubbies as opposed to above. This, added with the red chimney paper on the door, gave them the number 3 spot on our list.
2. Ms. Grady's advisory
Ms. Grady's advisory did something that few others did, which was put a Florida spin on the Christmas themed competition. Their door shows Mr. Forrester dressed as Santa, spreading some gnar while being chased by sharks. This is why they take the second spot on our list.
1. Mrs. Broaddus' advisory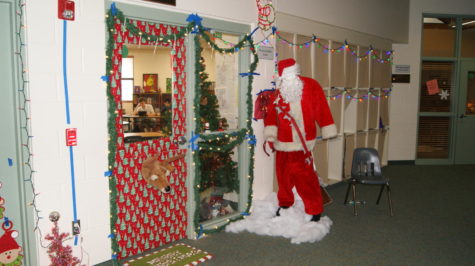 Mrs. Broaddus' advisory went above and beyond in the door decoration competition. The Santa statue, "Merry Christmas" rug, and the lights combine for a winning combination in our book.

About the Writer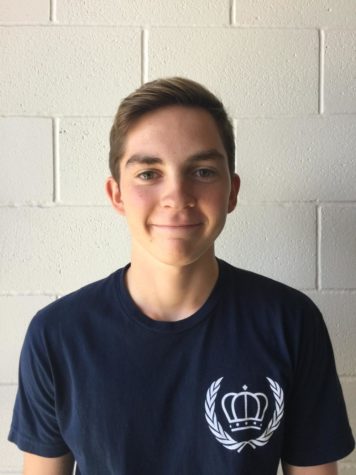 Max Manning, Co-Editor in Chief
Senior Max Manning is Co-Editor-in-Chief of The Gauntlet and currently in his second year on staff. As Co-Editor-in-Chief, Manning is responsible for leading the staff, editing and publishing stories, and helping the site maintain its tradition of excellence. He looks forward to incorporating multimedia journalism this year. As a veteran leader within The Gauntlet's staff, he plans to help the newspaper build off of previous success.