A day in the life of a shadow
I got the chance to have my first shadow as an Upper School student today, and decided to look into what it's like to be a shadow at Saint Stephen's.
Sully Maley, Director of Visual/Creative Media
December 13, 2018
Today, I had my first experience as an SSES student taking part in the school tradition of prospective students "shadowing" (testing out the waters before deciding whether or not to attend our school).  I was followed by IMG Academy Sophomore Cheng Zhang in all of my classes.
Most of the time, shadows come and go, and I'm not sure anyone really asks, "Hey, what's it really like to be in the shoes of a shadow?"  So I took the time to get some insight into what it's like to be visiting SSES for the first time.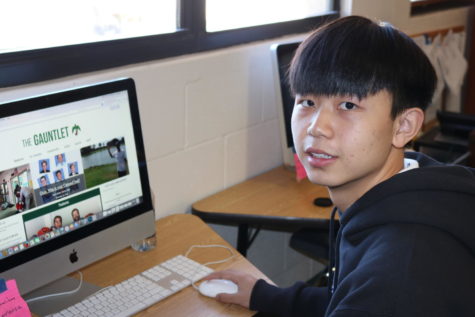 Me: What's your main reason for wanting to come to Saint Stephen's?
Cheng: Strong academics. You guys have a really nice school environment and a cool campus, too. Also, my sister is a middle schooler here.
Me: What's been your favorite part of visiting Saint Stephen's so far?
Cheng: Everyone here is really nice. The students and teachers are friendly and I've already met a few other students today.
Me: What do you look forward to about being a Falcon?
Cheng: I'm looking forward to being able to improve my academics. And I'm also excited to play sports here. I play basketball and the program here seems like a good fit for me.