Rapper Mac Miller's death has emotional impact on campus
Hang on for a minute...we're trying to find some more stories you might like.
On September 7th, the music community suffered the tragic loss of Pittsburgh hip-hop artist Malcolm McCormick, better known as Mac Miller. Miller was found unconscious in his Studio City home due to an apparent overdose and was immediately rushed to the hospital.
Miller passed at age 26, only a month after releasing his 5th album, Swimming. Miller had a very strong influence on students in the Saint Stephen's community.  He was a dynamic voice in the hip-hop community, and his loss has impacted many in the student body.
Unlike any of his other albums, Swimming was a solo album with no features (meaning he created the project on his own with no other artists), which is especially uncommon for Miller. Although Miller was no man of praise, having multiple run-ins with the law along with constant substance abuse, his passing was a very tragic experience for the music community.
In the past year, Miller has surpassed many of Hip-Hop's biggest artists in some categories, including Drake in terms of monthly sales.
With Drake's 2018 album Scorpion only selling around 29,000 copies, Miller's Swimming managed to sell a little over 30,000 copies.

Mac Miller's career started in 2010 when he released his debut single titled, "Knock Knock." He started to really take off in 2013 when he released "Loud," which was featured on his mixtape Macadellic. "Loud" reached the fifty-third spot on "Billboard's Hot 100." That same year, he collaborated with Ariana Grande and together they released "The Way" which was Miller's first top ten hit.

Miller was set to go on a nationwide tour in October of this year. He was scheduled to visit 26 of the country's largest cities, including Los Angeles, Denver, New York City, and his hometown of Pittsburgh. Many people had already paid for tickets for this tour, and Mac's team is currently refunding all ticket sales to the fans.

The cause of this tragic death in the music world was pinned on an apparent drug overdose. Unfortunately, this is not a shocking cause of death in today's society, as over 1,882 fatal drug overdoses have been recorded in the last year in California alone, according to the California Opioid Overdose Surveillance Dashboard website.
Miller struggled with drug addiction since the age of 17. In 2013, Mac ended all of his drug habits because Ariana Grande, his girlfriend at the time, would not put up with his addiction. Mac stayed sober for five years until in May 2018, when Ariana and Mac split and as a result, he turned back to his old habits.

This unexpected death has affected many people around the world. Family, friends, and fans of the rapper were affected most severely, as they lost someone they looked up to.
At SSES many students and fans involved with the Hip-Hop community were also affected.  "His early start to fame was for sure one of the main reasons for him being such an inspiration to young kids because he proved that a great amount of fame was achievable, not because of your age, but your level of talent," said sophomore Connor Rice.
Sophomore Calvin Sauerbeck said, "To me, Mac wasn't just a musician, he influenced many creative thinkers with his elaborate writing style."  
Miller's writing style was like no other; he always kept his music very real and was always very open with his fans. He wrote about what he wanted to write about, and he did not fall under the 2017-2018 "rapper stereotype"– that is, he never showed his wealth and he most definitely did not condone the use of drugs, unlike other artists of this decade.
The tragic incident turned the heads of many people who did not even know who Mac Miller was. Miller is just one of many artists that passed in recent years, and the multitude of losses has many people talking about the serious dangers of substance abuse.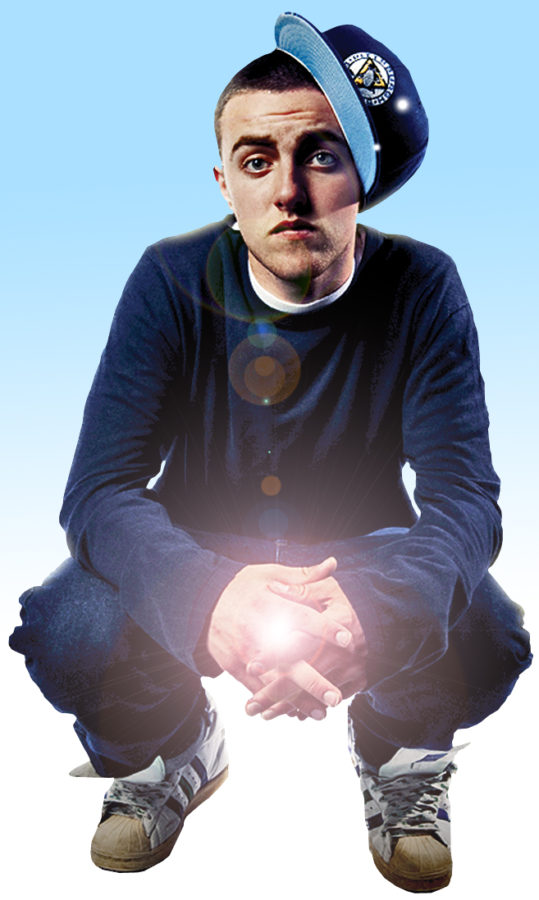 About the Writer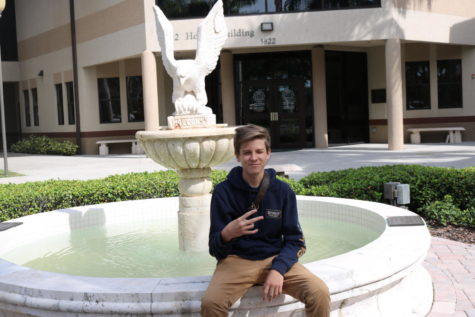 Alex DeStefano, Staff Writer
Alex DeStefano is a new member of The Gauntlet for the 2018-2019 school year. He is a world-renowned astrophysicist and has published many books concerning...