On October 24th, the upper school, along with members of the Saint Stephen's community, gathered at Christ Church to celebrate the Investiture Service of the new Head of School, Mr. Peter Kraft.
The ceremony started with members of the Board of Trustees, faculty, student body, and church officials processing down the aisle of Christ Church; all the while, Mrs. Elisha and Mrs. Jurgensen led Hymn 718, "God of Our Fathers." 
As the investiture reached its climax, the Bishop of Southwest Florida, the Right Reverend Douglas Scharf, performed the installation of Peter Kraft as the Head of School. 
So, why was this such a big day for Saint Stephen's?
For the past 20 years, Saint Stephen's has been helmed by recently retired Head of School Dr. Jan Pullen. Under her leadership, Saint Stephen's flourished into the world-class school it is today. 
With the investiture of Mr. Kraft, it is time for Saint Stephen's to enter a new era. 
Now that Mr Kraft has been officially appointed, faculty members expressed excitement at how the school community will develop under Kraft's leadership. 
Long-time member of the faculty, English Department Chair Jamie Moore, is looking forward to seeing Mr. Kraft's impact onSaint Stephen's. Moore commented that Mr. Kraft has already begun implementing his philosophy of a "culture of kindness" into the fabric of the community.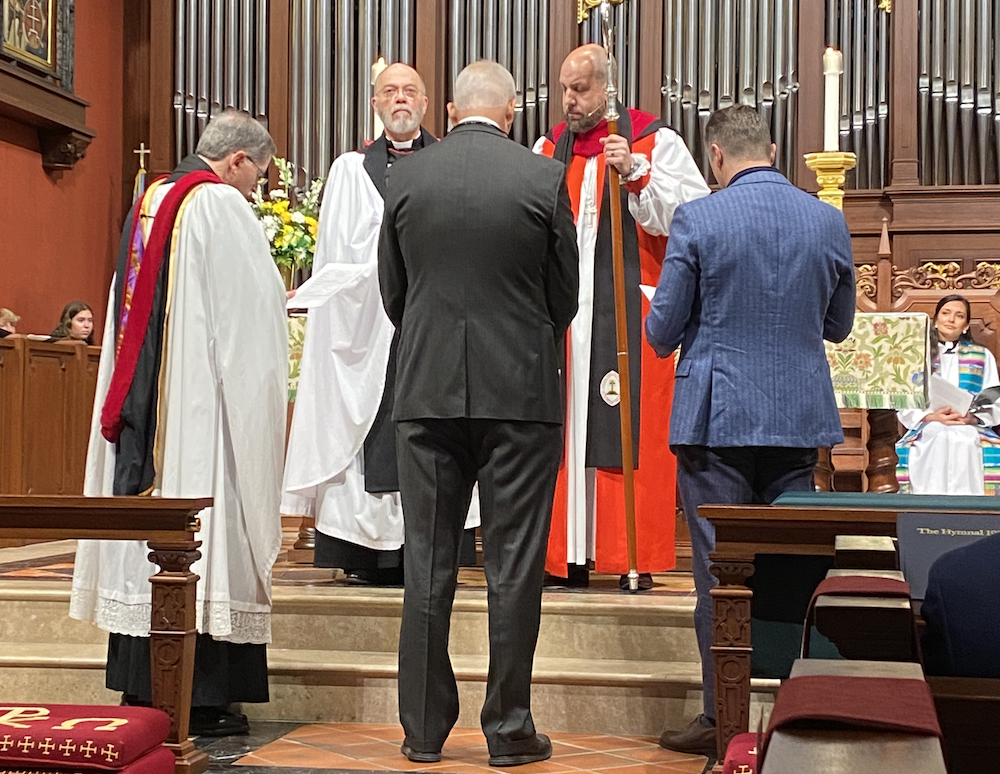 "One of the things I do appreciate is he makes the promise of the school central to what is being sent out, that every student is known and valued, and that seems to be the core message," Moore said. 
Mr. Kraft's primary initiative is to have students share their voices with him and to make students feel appreciated.
"I always try to think about students and those who serve them," Kraft explained.
This mission is clear in the amount of meetings and face-to-face conversations Mr. Kraft has had with students already in his short time here.  
As for the event today, Mr. Kraft was glowing. 
"I tried not to be in the weeds too much as it was getting planned because I wanted to feel a little bit surprised," Kraft said. "The investiture was everything I had hoped." 
5