When the Falcons gathered in the US Commons for the opening day ceremony, Mr. Forrester, after welcoming everyone, announced that cell phones would not be permitted on their persons during classes. 
I looked over to my friend in shock as his mouth opened in disbelief.  You could feel the irritation in the air; students were not happy.  
The new policy went into effect on day one— from here on out, cell phone usage during class times would be prohibited.  
So why? Why the sudden (and massive) policy change?  And how will students react?  Will it be for the better, the worse, or somewhere in between?   
As part of the new initiative, students must place phones in designated pouches or boxes at the front of each classroom upon entry. The devices must stay there for the remainder of the class, and if students cannot abide by these rules, their phone will spend the rest of the day with Mr. Holt at the front office. 
For many, the initial announcement felt like an unfair taking of property; many felt they had no say in the policy. So let's dive deeper to unpack the reasoning behind this controversial change.
Mr. Forrester, who implemented the policy, explained it this way.
"It was a strong and well-thought-out recommendation from faculty that I simply agreed upon. We had multiple faculty meetings where suggestions were made. The suggestion was that students did not need their cellphones. I feel that nobody has been hurt by this."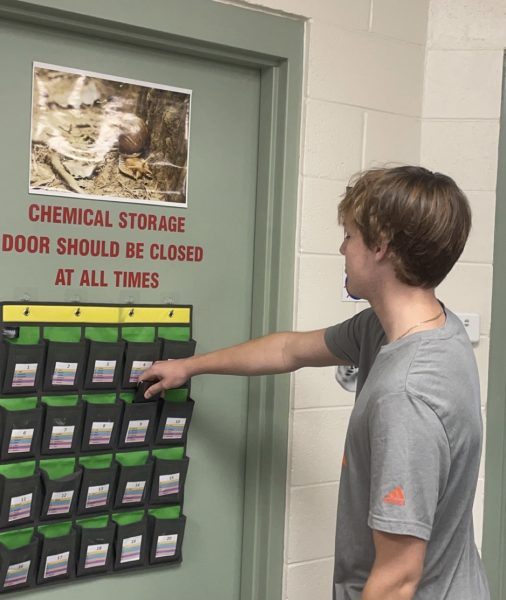 So what about faculty members? Does the policy apply to them as well?  
"When supervising students, the faculty will not be on their phones," Forrester added, "but will have them to communicate with me. This policy is going to be a forever thing."
As a Saint Stephen's student and someone always on their phone, it stings hearing those words—"This is gonna be a forever thing." To be honest and transparent, it almost felt like the faculty betrayed us. 
Like me, many upper schoolers have mixed views on the change. Senior Kenzie Wheeler was one of them.
 "It's annoying yet effective; it benefits my learning. I see the reason behind it, and it's a way to show respect to the teachers."  
Sophomore and academic weapon Sanjay Dastidar had similar thoughts.
 "The basket policy is without a doubt unnecessary, but the idea of students being on their phones less allows for better concentration." 
Many Falcons hold Dastidar's view at this point in the experiment. However, not everyone agrees. 
Longtime Falcon Mark Sekiltov did not seem pleased. He felt that students are close to adulthood, and they should be treated as such.  
"They should just let us keep our phones. There's no point to this. We are going to become legal adults soon. Sure, maybe freshmen and sophomores do it, but the upper class shouldn't have to."
Curious about what the faculty would say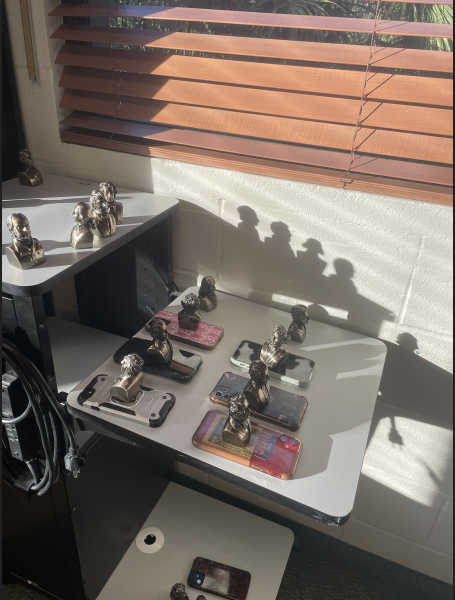 as they are the ones whose input inspired the change, we spoke with a few teachers to get their perspectives
Former librarian and trusted voice on campus, Director of Curriculum and Research Mrs. Pommer, felt it would enhance concentration in classes.
"It's worth trying; nice to see students give full attention in class," Pommer said.
Campus OG and math teacher Mrs. Bolotin was in agreement.
Bolotin said: "It changes students' behavior and helps positively. I already see improved focus. My students don't have a problem with it."
No wonder they think it's a good idea; they made this happen. With this in mind and after only two weeks of school, I believe this is for the better. While it does hurt me to say that it's the truth, students do not need their phones during class.
Is it fair? By no means. Is it the right thing for our success and benefit throughout the school day? Absolutely.
1