All new "Speech Week" for underclassmen English classes
This week's English lessons are centered around public speaking skills in a special mini-unit for freshman and sophomores.
Hang on for a minute...we're trying to find some more stories you might like.
Along with this year's No-cellphone Experiment, faculty are currently implementing another "experiment," one that the English Department has coined "Speech Week."
According to English Department Chair Mr. Jamie Moore, this mini-unit is a solution to an issue AP Language and Composition students brought to light last year: upperclassmen feeling largely underprepared to give senior speeches, choosing to speak privately in front of the chapel council rather than at the altar of Christ Church.
Thus, Speech Week aims to teach freshman and sophomores about the proper etiquette to prepare and present a speech, addressing concepts of organization, projection, and body language, as well as the different types of speeches one might be expected to write.
"The goal is that all students will feel comfortable with public speaking," said Mr. Moore, "not only so that they can give more senior speeches, but also because it's such an important skill [to have in] the work world."
Throughout this week, students will spend time choosing topics centered around a specific theme, developing an outline and draft, and finally, spending two to three minutes presenting their speech to their peers. Over the weekend, students are expected to create a reflection discussing their experience and what they have learned.

About the Writer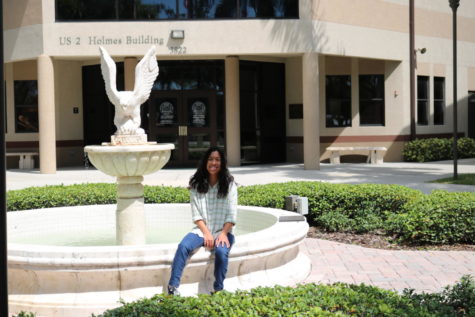 Jules Pung, Staff Writer
Jules Pung is a new writer for The Gauntlet this 2018-2019 year. She enjoys drawing and occasionally writing stories in her free time.