Class presidents go apple-bobbing for spirit points
To kick off an exciting Halloween assembly, Student Council organized an apple-bobbing contest as the next spirit point competition of the year.
Hang on for a minute...we're trying to find some more stories you might like.
As students gather in the commons for the usual Wednesday assembly, members of Student Council lug four buckets of water onto the front stage along with a bag full of apples. A confused murmur erupts from the crowd. What could Student Council have in store on this particular Halloween morning?
All class presidents were challenged to an old-fashioned game of apple bobbing to earn spirit points for their respective classes. Each president was required to bob a total of six apples from their buckets.
For senior class president Noah LaBelle, it didn't prove to be much of a challenge at all, completing the task just a few moments after the competition had started. While he won five additional spirit points for the seniors, second-place winner Ben Kostas (freshmen class president) won three points, third-place winner Tyler Katchen (sophomore class president) won two points, and junior class president Gus Bayard came in fourth place, winning one point.

About the Contributors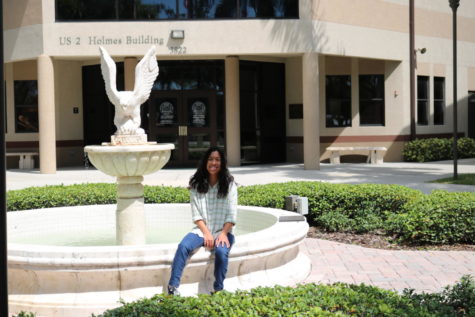 Jules Pung, Staff Writer
Jules Pung is a new writer for The Gauntlet this 2018-2019 year. She enjoys drawing and occasionally writing stories in her free time.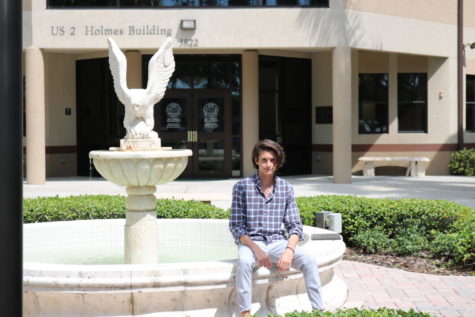 Josh Class, Staff Writer
Josh Class joined The Gauntlet for the 2018-2019 school year as a Staff Writer. In his free time, Josh really enjoys photography.