Latin team wins state academic trophy
The Saint Stephen's latin team competed this weekend in Orlando at the FJCL state competition winning the state academic trophy.
Hang on for a minute...we're trying to find some more stories you might like.
Last week, the Saint Stephen's Latin Club earned first place in the "Senior Division Academics" at the Florida Junior Classical League State competition (this is essentially the most sought out award there is). Here are Language Department Chair Mr. Revard's remarks regarding their success:
For the first time in Saint Stephen's history, the Upper School Latin students have won the first place Senior Division Academics Trophy!  Competing against 47 other schools from around the state, Saint Stephen's brought 42 Latin students (16 Middle School sctudents and 26 Upper School students) to compete in academic contests, in Certamen, and in many creative events as well. 
All 42 students placed in the top 15 in their chosen contests and three students attained the coveted status of taking first place in both of their contests.  In addition to taking the Senior division Academics trophy, the Upper School team also placed 3rd in the overall competition, which is also a school record. 
Our 4 certamen teams also had impressive results with a 3rd place finish in Advanced division, a 2nd place finish in the intermediate division and an 8th and 14th place finish in the novice division. The seniors on this team (Carter Beckstein, Graham Beckstein, Colton Melnick and Matthew Thomas) had been part of the team that captured 1st place in Academics some five years ago in the Junior division. 
In addition to these impressive accomplishments, sophomore Annie Class was elected to the office of parliamentarian for the Florida Junior Classical League.  This makes the 8th consecutive year that a Saint Stephen's student has served as an officer for FJCL. 
The Latin Program at Saint Stephen's continues to flourish under the leadership of Mr. Revard and middle school teacher Mr. Haakman.

About the Contributor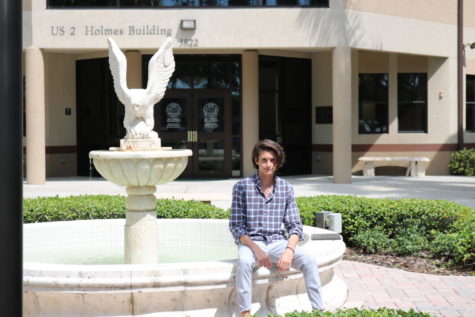 Josh Class, Staff Writer
Josh Class joined The Gauntlet for the 2018-2019 school year as a Staff Writer. In his free time, Josh really enjoys photography.