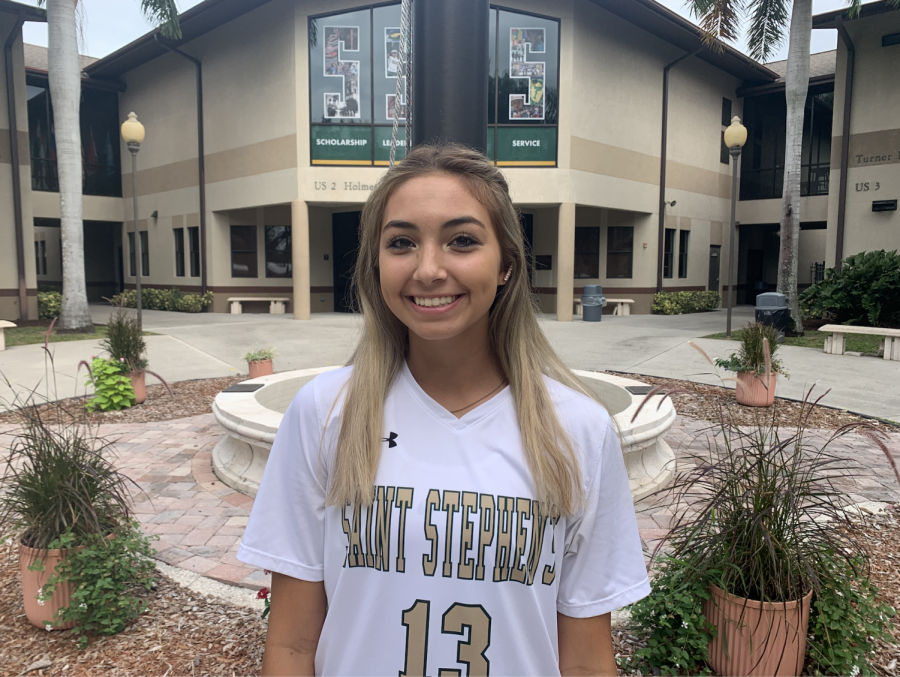 Girls varsity soccer
With the soccer season just underway, the girls varsity soccer team is ready to roll. The squad has been practicing since October, and after losing to St. Pete High in the playoffs last year, The Lady Falcons are ready to get back on the pitch.
Last year, the Falcons graduated seniors Emma Craig, Sofia Sanchez, Stacie Burgess, Kayleigh Vogt, Carly Lansberg, Elle Johnston, Taylor Vara, Sara Schnur, and Janie Chatham. With a large portion of the team headed off to college, the players find themselves with big shoes to fill. 
Despite the loss of the nine seniors, the team still has some of their key players.
 "Kate Baran and Sophia Creneti are some returning players that can make an impact," says Taylor Vogt, the centerback and a leader of the team. "They are always working hard and the team notices."
With players stepping into new roles on the team this year, much is needed for success. Vogt adds, "Everyone's hard work, good attitude, and attention to detail is what's needed for a good season."  
Unlike the other sports, the goals for this season aren't to win a certain game, or get to a certain point in the playoffs. According to Vogt, "Our goal is primarily to grow as a team on and off the field this year." With no seniors this year, the girls want to develop the team and build bonds for future years. 
The girls play at Bradenton Christian on Tuesday, November 16th. BCS is a huge rival for the Falcons, so show up and support.