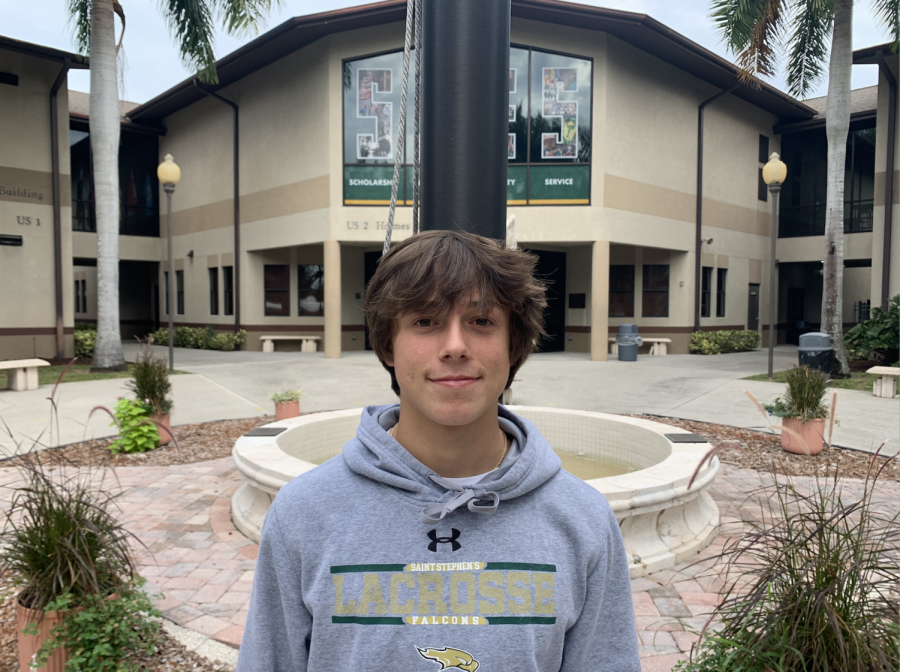 Boys varsity basketball
After last season's loss against Parrish Community in the district semi-finals, the Falcon basketball team is as hungry as ever. Coach Matthew Fletcher has stepped up to the role of head coach this year, and he has the squad's hopes set on bringing back a second district championship trophy to Hoagland. 
Last year, the team graduated seniors Connor Davis and Matthew Konkol. Connor's playmaking ability and Matthew's dominance in the paint will be missed, but with most of the young team returning, the outlook for the season is strong. 
"Our seniors, Ty Perkins and Devin Mohr, are going to make a huge impact," said junior point guard Matt Vara. "Ty's shooting ability and Devin's ability to run the floor as well as play the big man is crucial to our success." Other key returning players include Braden Mohr, Kyle Nemzeck, and Michael Konkol. 
After a year of strict covid protocols and an empty gym, fans are now allowed to return to Hoagland Arena for games.
 Vara reported, "The most important thing for success this year is fan support. Last year, fans weren't allowed at our games. But, this year is different, and we are relying on support to perform well." 
Vara continued, "I'm most excited about competing again. After last year's loss in the district semifinal, I am eager to get back out on the floor and win some games."
The Falcons tip-off at Cardinal Mooney on November 22nd, a huge rival for the Falcons, so show up and support.