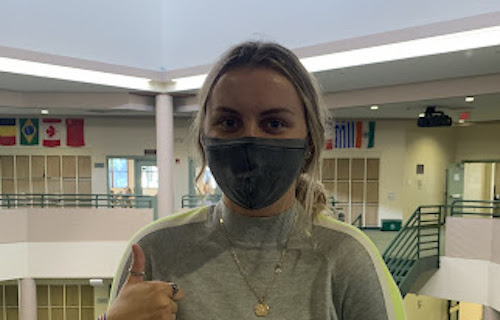 Summer Grady
Although few people traveled internationally this summer due to Covid-19, Summer Grady had an opportunity of a lifetime: being able to travel to Central America.
Grady is a Senior at Saint Stephens and an active participant in yearbook, publicist on the student council, and an avid photographer. During summer break, she went to Costa Rica on a volunteering trip for the organization, "Rustic Pathways". On this trip, Grady and about 20 others were responsible for the safe passage of newly hatched sea turtles. "Seeing the turtles up close was something most people will never get to witness, it was so cool it didn't feel like service" said Grady.
Grady's group stayed in beachside cabins, unfortunately without air conditioning or hot water. Every day her activities consisted of beach cleanups, planting trees, moving eggs to hatcheries, and surfing.
When asked about her thoughts on her overall experience Grady stated, "Not only were experiences amazing, but the friendships I made will last a lifetime".