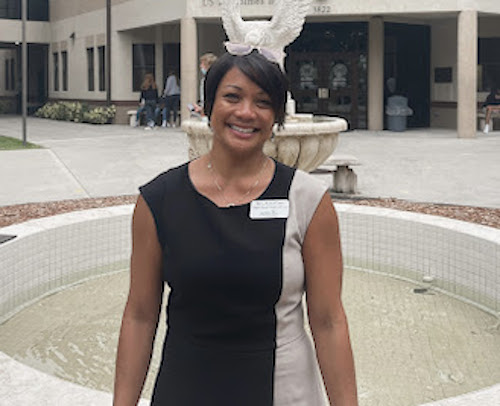 Mrs. Conn
Everyone knows Mrs. Conn as the academic dean of Saint Stephen's in the Upper School. Something she may not be as renowned for, though, is that she loves an adventure more than the average person. She is one of the most charismatic people in the Upper School, so the fact that her charisma get converted to thrill-seeking energy seems to naturally follow.
This summer her adventurous spirit brought her family to the Grandfather mountain profile trail in North Carolina. The trail lasts for 13 miles. Originally she thought "we would only go 6 miles, have lunch and turn around"; however, "her boys said 'nope ma we're gonna keep going'."  13 miles later, they had gotten all the way to the top of the trail. She could only think of one thing, though: "if we keep going, we have to turn around and go all the way back".
Conn mentioned that while she was climbing, "it kept going up and up and steep" and that she experienced "climbing some crazy steep ladders over big overhangs, which was scary for me." When asked about this experience, Mrs. Conn explained it's because of her fear of heights. This adventure was a chance for her to face her fears, as she climbed her way to the top of this trail.
Mrs. Conn said, "this is absolutely something I would want to do again, but next time, I'd definitely pack more snacks."