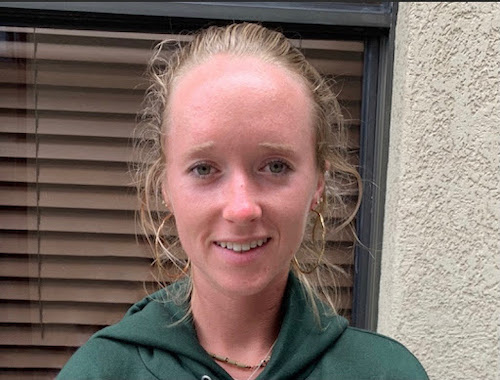 Kaitlyn Liebel
The summer before senior year is one of the busiest times for any student. From summer homework, to starting college applications, to deciding where to even apply to college, it's the start to a busy and exciting last year of high school. For one Saint Stephen's student, though, this summer was just the beginning of her college athletic experience.
Senior Kaitlyn Liebel has been sailing for almost her whole life. Ever since she got on the water, she knew she was passionate about sailing and wanted to compete at the next level. Thankfully, It looks like her sailing journey is not coming to an end anytime soon. She is fulfilling the dream of many student athletes, by potentially competing at the college level. Although she was extremely busy this summer working and getting ready for school, she actually had the opportunity to visit one of her dream schools.
The first time she went up to South Carolina this summer she mentioned that she "actually got to sail with the College of Charleston offshore coach," which was her dream. Liebel said that visiting the school and meeting with coaches helped her decide that the College of Charleston was at the top of her list.
She also got to practice with "the College of Charleston's women's sailing team," she said, where she met coaches and maybe even some of her future teammates. "I also got to meet the head director there, and that was definitely one of the biggest highlights of the summer."