Falcon Spotlight: Noah Rosser
Freshman Noah Rosser is a competitive go-kart driver who has competed at the national level.
As a freshman, he's been part of a racing team since 2018, won regional races, and participated in a huge fundraiser. While social distancing has affected a lot of hobbies this year, go-kart racer Noah Rosser shows no signs of stopping. I sat down with the freshman in order to learn more about his racing career.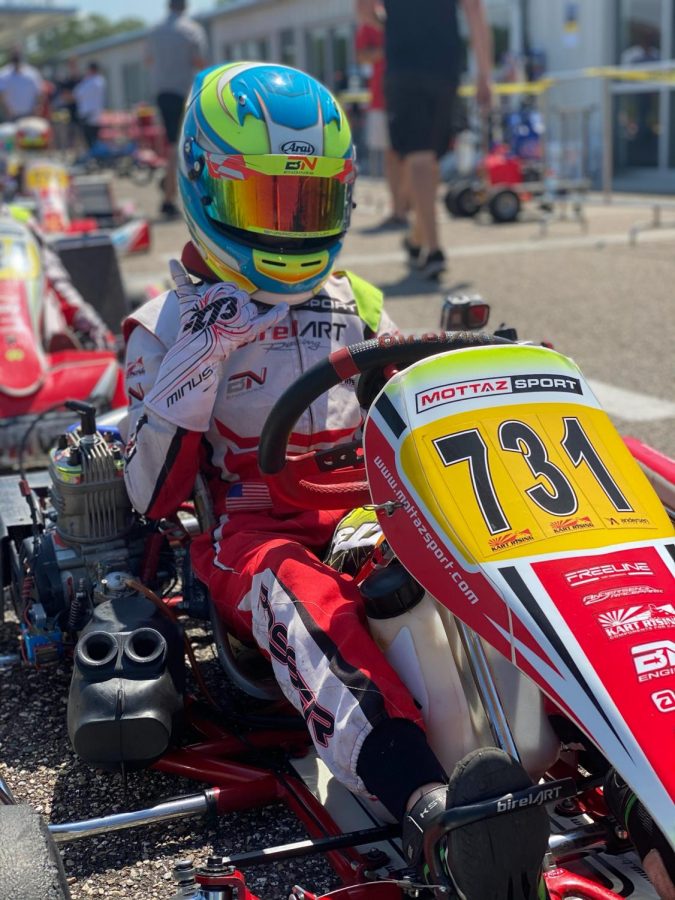 Born and raised in Bradenton, Noah is new to the Upper School but has been a part of the Saint Stephen's community since sixth grade. When asked first about the origins of his racing hobby, Noah said that it all started with his father's own passion.
"We always went to car shows and he got me glued onto cars and racing, but unfortunately in 2016 he passed away from brain cancer," Noah explained. "One of the things my dad always wanted to try was to race go-karts with me, but I never really had the time because when he passed, I was 10."
Noah crossed paths with racing again the following year, when his uncle took him to Anderson Race Park and let Noah take a rental driving test, which he passed. By 2018, when Noah had begun racing as a full-time hobby, he was offered the chance to join the Anderson Racing Team, which he readily accepted. Today, he and his team can be found on tracks around the world.
For Noah, the best part about go-karting is "the feel of the car." As Noah put it, go-kart racing isn't what people might think it is: going 25 miles an hour around a small arcade. It's much more fun and challenging, as he regularly goes at a speed of 85 miles per hour, so "when you're driving, all this wind is blowing against you."
The most challenging part of go-karting for Noah is adapting to the tracks, listing as an example Road America in Wisconsin, which he plans to go to soon. As Noah detailed, the tracks can vary widely from race to race; Road America in particular is built on the side of a hill, forcing him to adapt to the levitation while he races. Noah considers winning regional races to be the biggest accomplishment for his hobby, and has actually won a few of them himself.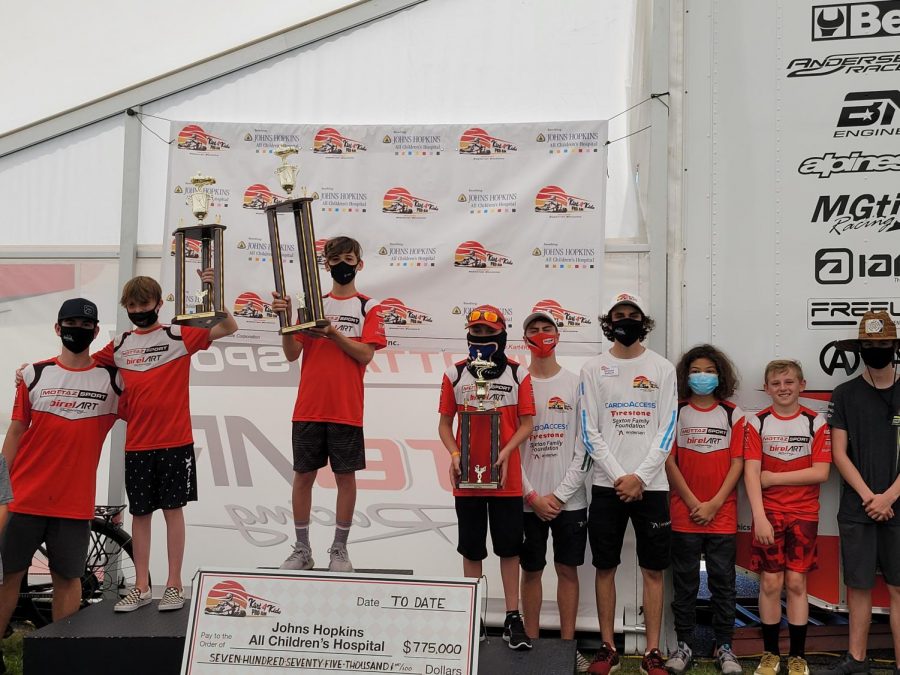 Most recently, Noah participated in a major racing fundraiser at Anderson Race Park for All Children's Hospital through an organization called Kars4Kids.
"We were sent out for fifteen minutes and we raised money for every lap we did in that time. I did about twenty laps and my whole team raised almost 12,000 dollars for Kars4Kids." All proceeds were donated to All Children's Hospital, which it will use for various purposes.
As accomplished as he is already, Noah plans to continue his racing career with national races in Utah and Wisconsin and hopes to participate in more national races in the future. His dedication to the sport and his willingness to take on new challenges exemplifies the spirit of Saint Stephen's.
4