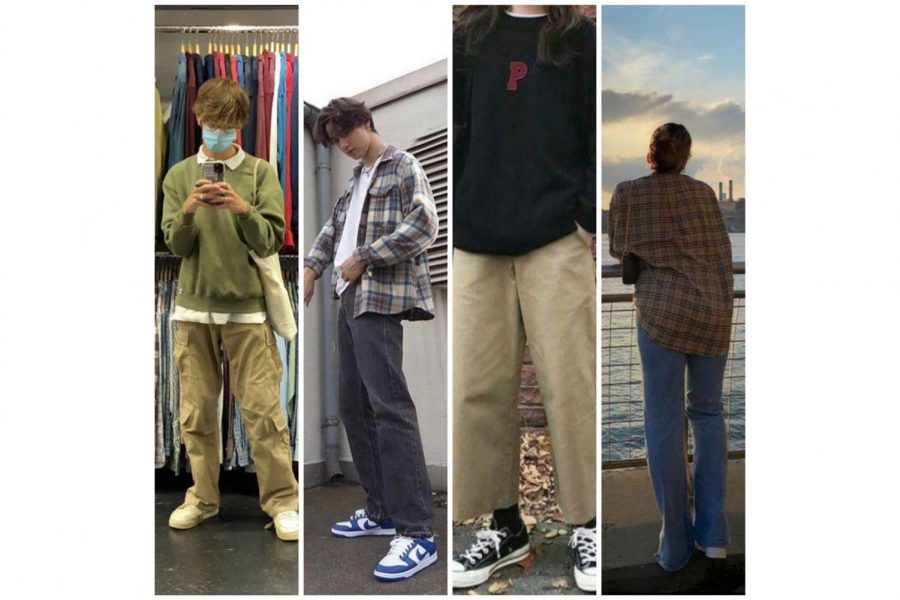 Car
Following recent trends and staying in dress code can be difficult. With fashion changing constantly and the school giving people limited options, I wanted to help.
As we transition into a new year, we can say goodbye to the trends of 2020 and hello to the new trends of 2021. One sartorial craze that appears to be moving into 2021 with us is '90s-inspired fashion— lots of neutral colors, layers, flannels, and baggy jeans seem to be a fan favorite amongst teenagers nowadays.
So, are you interested in getting into this old-but-new trend? Or at least understanding where it comes from (thanks, Nirvana)?
Here is how to dress in fashion ('90s style) while being in dress code.
Boys:
I don't know how much I could emphasize LAYERING. Layering is one of the easiest ways to style collars. Not only is it stylish, but it is also perfect for the winter season. An amazing way to spice up your wardrobe if you don't have many pieces that could work for this style is thrifting.
Thrifting is affordable, good for the environment, and fun. You can find many stylish and vintage pieces that can really pull your wardrobe together. My favorite places to thrift are Goodwill, Plato's Closet, and Sunshine Thrift Store (a local favorite). These spots are perfect to find clothing basics and layers to amp up your wardrobe.
Of course, you need to know what to look for at thrift stores. Flannels, sweatshirts, and stylish sweaters are perfectly simple pieces that go with every type of pant.
Actually, let's talk about pants for a second. No matter what, you can't go wrong with a pair of pants. This may just be my opinion but pants are far superior to shorts. Shorts are nice when it's hot outside but they don't look as chic. And, during these winter months, you are going to want to bundle up.

Girls: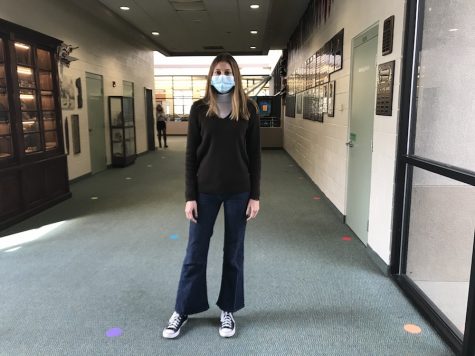 Much like the guys, it's all about layering. You can easily layer a nice turtleneck or collar under a sweater. While it's difficult to find affordable and stylish women's pieces, I highly recommend thrifting in the men's section. You can find oversized sweatshirts that look like they are right out of a '90s magazine.
When searching, you have to remember the three "D's": 1). Do you want it? 2). Does it feel like you? 3). Does it have potential?
Potential is the most crucial out of the three. If you can see the potential in an item, you can run with it. You can DIY it and make it yours. One of the easiest ways to do this is checking if it has the right color scheme. Think about what kind of clothes could work with it. Think about if you would wear it with jeans or a snazzy skirt.
If you're in the market for affordable jeans, I have your back. For example, Walmart men's jeans. Hear me out. Not only do they have jeans for $10, but they're actually really cute. I have been loving the straight leg fit for jeans and they have amazing options. Since they were made for men, you may have to get them tailored or use a shoelace. You can easily tie a shoelace into the back belt loops and tuck in the excess lace. With this, you can easily rock stylish, men's jeans in the most affordable of ways while still in dress code.
Keeping your style within dress code regulations can be difficult, but I hope that with these tips you can find a style that works for you and the school. Also, please remember to layer!