Candy Cane Grams, Door Decor Contest, and more
With the holidays around the corner, student events like Candy Cane Grams and the competitive Door Decoration Contest are coming up. Here are the details.
Hang on for a minute...we're trying to find some more stories you might like.
Student Council is looking ahead to Christmas and holiday events as it announced the beginning of their annual Candy Cane Grams at chapel on Tuesday.
Candy Cane Grams, which include a candy cane and personal message, will be sold by student council members outside the Lunch Loggia during lunch for $1 a piece. The Candy Canes will be delivered during classes between December 12th and 13th throughout the school day.
Students or teachers who buy a candy cane have the option to write a short message for the recipient to spread the holiday spirit.
Four reasons YOU should buy a Candy Cane Gram:
You'd be contributing to student-sponsored events.
You can spread Christmas and holiday spirit.
Show appreciation to a friend or teacher.
It's candy.  Duh.
Then, in the coming weeks on StuCo's schedule is the Advisory Door Decorating Competition. More news on that will be released once StuCo announces releases the timeline and rubrics.

About the Writer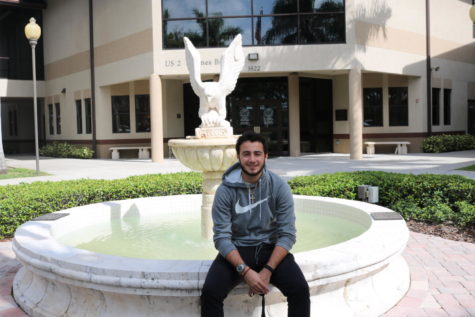 Mark Gharby, News Editor
Mark Gharby joined The Gauntlet for the 2018-2019 year. He is passionate about soccer.