Upcoming Events
These are happenings you might want to know about.
Hang on for a minute...we're trying to find some more stories you might like.
It's important to stay informed about what's going on around campus. Below are a few events you might want to keep an eye out for.
Upcoming College Rep Visits: 
Wofford College Wed September 12, 2018, 11:45 AM
Washington and Jefferson College Wed September 12, 2018, 2:00 PM
United States Naval Academy Thu September 13, 2018, 8:00 AM
Lynn University Thu September 13, 2018, 11:45 AM
University of South Carolina Fri September 14, 2018, 11:00 AM
University of Richmond Fri September 14, 2018, 11:45 AM 
Blood Drive:
The Saint Stephen's blood drive will be held this Thursday from 8:10 am. to 1:00 pm. in the Upper School parking lot. Sign up for an appointment with Mr. Holt, and pick up a parental consent form front desk if needed. OneBlood representatives will be answering questions today and on Wednesday in the Falcon's nest during lunch.
According to the Red Cross one pint of blood – the standard donation – can save up to three lives!
Photo Day:
Picture day for 9th, 10th, and 11th graders is scheduled on Wednesday, September 19th. Come in dress code and look your best! Order forms will be distributed by your advisors later in the week. Senior portraits will be taken at a later date.
The Writing Center:
The Writing Center is a place where students can have their essays prepped, proofread, edited. The writing center is said to begin on Friday and will be open Monday's and Friday's throughout the year. See the article by Nicholas Mattheys for more information.
https://www.ssesgauntlet.org/on-campus/2017/10/26/writing-center-opens-in-upper-school-library/

About the Contributor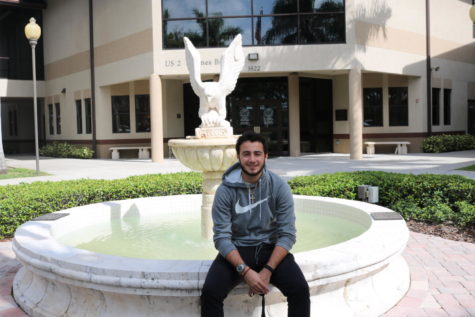 Mark Gharby, News Editor
Mark Gharby joined The Gauntlet for the 2018-2019 year. He is passionate about soccer.